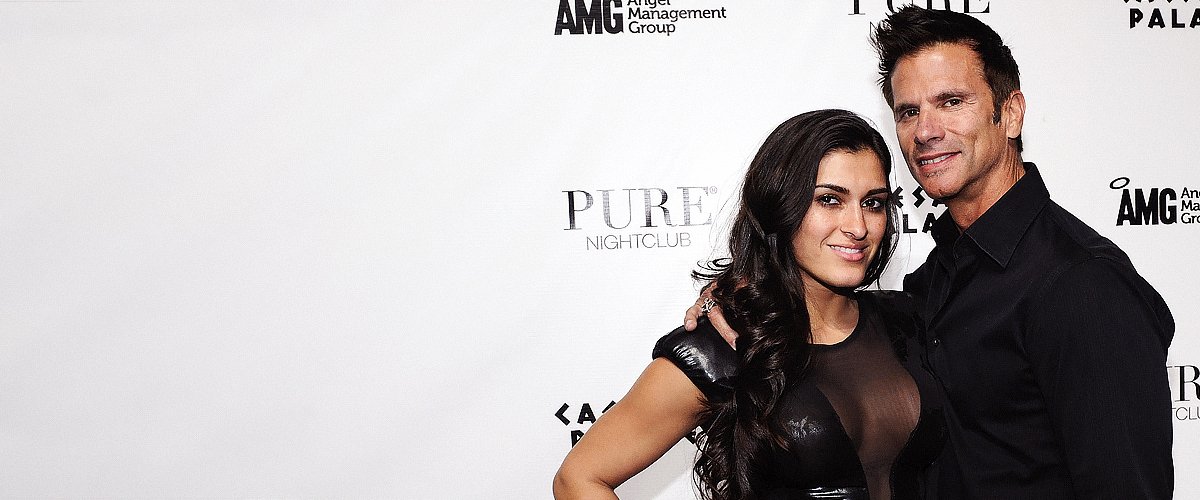 Getty Images
Get to Know Lorenzo Lamas' 5 Ex-wives Including the One Accused of Having Affair with His Son
Actor Lorenzo Lamas has lived through five marriages in his lifetime. His marriage to each spouse came with its fair share of drama, making his relationship history somewhat scandalous.
Hollywood icon, Lorenzo Lamas, has experienced the ups and downs of marriage, having gone down the path five times with five different women. Interestingly, most of his marriages were plagued with headline-worthy dramas, followed by a scandalous divorce.
In his book, "Renegade at Heart," the actor gave an insight into his life, from his childhood as the son of the famed Fernando Lamas to his five mostly-controversial marriages.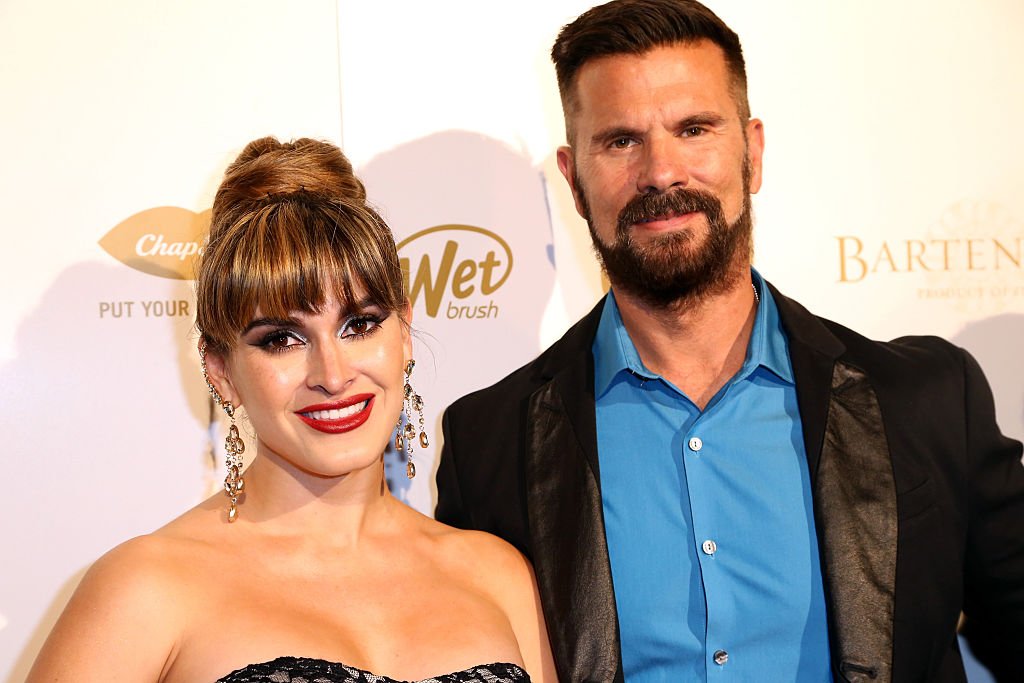 Shawna Craig and Lorenzo Lamas attend the OK! 2015 Pre GRAMMY Party at Lure on February 5, 2015 | Photo: Getty Images
Lorenzo Lamas has also been open about why he settled down five times, saying he had a tendency to rescue people and try to fix them.
It took him a third marriage to realize fixing people was not his duty. When he eventually did realize, his lack of maturity played a role in making the wrong decisions in his subsequent marriages.
Notwithstanding, these five women played roles in shaping his world today and blessing him with his six remarkable children. They were also major participants in some of his most challenging media moments ever.
MEET THE EXES
Lorenzo Lamas' previous marriages involved five women from different spheres of life, with only two things in common: their marriage to Lamar and the subsequent divorces.
First, he married model Victoria Albert in 1981. After their divorce, he tied the knot with his publicist, Michele Cathy Smith. The star went on to kickstart a relationship with actress Daphne Ashbrook, who gave him a daughter, Pato Lee.
Unfortunately, their romance never made it to the altar. His third wife was actress Kathleen Kinmont. Next, he married Shauna Sand, the mother of three of his daughters.
Lamas' fifth marriage was to Shawna Craig who was much younger than him. But like his previous marriages, theirs also ended in a divorce.
VICTORIA ALBERT
Lorenzo Lamas' first wife, Victoria Albert, became a part of his life in 1981. However, their union lasted a few months before it came crashing down. The duo finalized the divorce in 1982.
Speaking of his first marriage and eventual divorce, the 63-year-old actor once admitted they were too young to get married at the time.
He divorced Hilbert after realizing he was not prepared for the emotional commitment required to make a marriage work. Lamas and Hilbert had no kids together before their split.
MICHELE CATHY SMITH
In 1983, the actor exchanged vows a second time with his then-publicist, Michele Cathy Smith. They remained married for two years before divorcing in 1985.
Although they had no children together, Craig served as a surrogate mom for Lamas' daughter Shayne
Explaining why he filed for a divorce from his second wife, the icon revealed that the union, which he described as a "bad marriage in every sense," was a mistake. He also noted that they both had nothing in common.
Lorenzo Lamas' marriage to Smith yielded two children, Son Alvaro Joshua and daughter, Shayne. Both kids went on to become actors, with the latter famous for her appearance on "Bachelor."
Following their messy divorce, an ugly custody battle for the two kids ensued, dragging on for years. Michele Smith passed away in 2018, at the age of 60.
KATHLEEN KINMONT
From 1989 to 1993, Lorenzo Lamas was married to his third spouse, Kathleen Kinmont. During their time together, the duo seemed like the ultimate Hollywood sweethearts, nurturing their relationship in the public eyes while co-starring on the series "Renegade."
They divorced in 1993 without welcoming any kids together. Their divorce seemed less messy than the previous divorces, as the duo remained civil afterward.
They also retained their characters on "Renegade" until the show went off-air in 1997. Lamas also confirmed that they remained friends despite the "unhappiness" resulting from their divorce.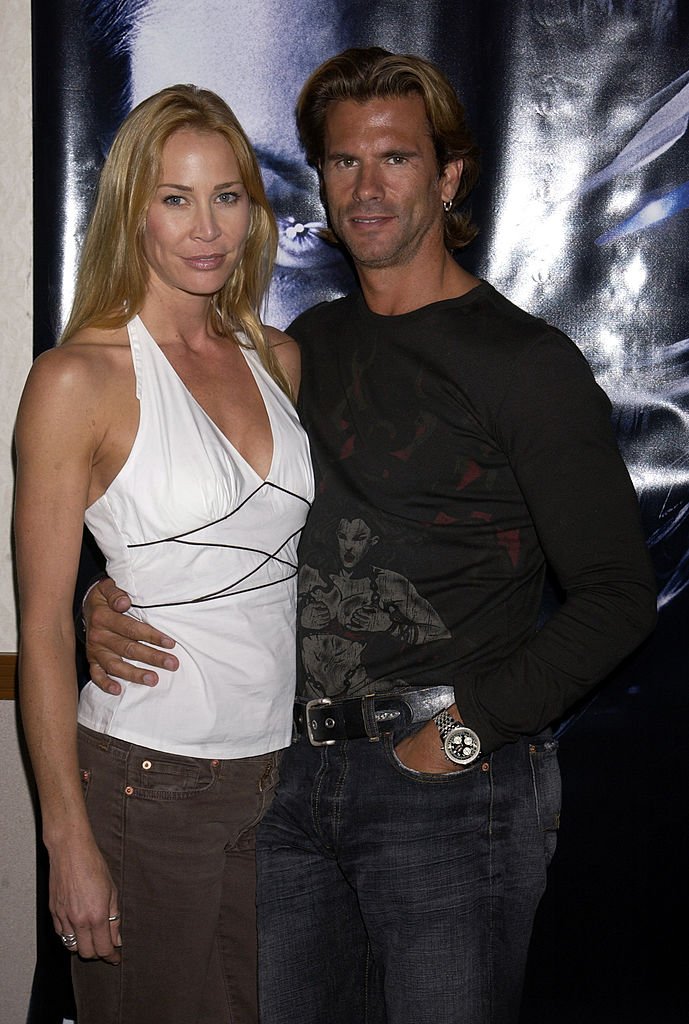 Kathleen Kinmont and Lorenzo Lamas during Creation Presents Fangoria's Weekend Of Horrors - Day One at Burbank Airport Hilton circa, 2003 | Photo: Getty Images
SHAUNA SAND
In 1996, Lamas tied the knot with his fourth wife and former "Playboy" playmate Shawna Sand. They split in 2002, in what was perhaps the most scandalous of the actor's five divorces.
Lamas admitted that their marriage was a mess, saying he only got into it in the first place because her looks blinded him. Addressing the challenges of the hellish union, he shared:
"It was a very painful mistake, emotionally and financially. Wife number four destroyed me, absolutely took me down to the bottom of the barrel..."
Their union yielded three daughters, including Alexandra Lynne, Victoria, and Isabella Lorenza. The star explained how he strived for years to endure the marriage for fear of leaving his three daughters.
Eventually, he had to take the bold step for his safety. Shortly after the divorce, Lorenzo Lamar obtained a restraining order against his ex-wife, claiming she became violent towards him the moment he filed for divorce.
Sand, on her part, accused the 63-year-old of being physically and verbally abusive towards their then-3-year-old daughter, Victoria. Sand went on to have an alleged sexual affair with Lamas' oldest son, AJ, now 37.
The "Renegade" star detailed the affair in his book, "Renegade at Heart," explaining how the sex scandal destroyed his life and ultimately altered his relationship with his son.
SHAWNA CRAIG
Lorenzo Lamas took in a fifth spouse, Shawna Craig, in 2011, after dating her for five months. They tied the knot in April that year at the Casa Dorado Resort, Sabo San Luca, in Mexico.
Despite their 29 years age-gap, the pair sustained their romance for seven years. Although they had no children together, Craig served as a surrogate mom for Lamas' daughter Shayne and husband, Nick Richie, in 2014.
They welcomed the baby, Lyon Lamas-Richie in July 2015, with Lamas announcing, albeit jokingly, that his wife gave birth to his grandson. Sadly, his marriage to Craig also ended in a divorce.
Lamas filed for divorce from his fifth wife in June 2018, citing irreconcilable differences. However, the divorce documents listed their separation date as June 6, 2016.
Now 63, Lamas is focusing on nurturing his relationship with his kids, using the lessons learned from his five previous marriages to forge ahead as a great dad.
Please fill in your e-mail so we can share with you our top stories!