Kindergarten Teacher Goes Viral for Taking Class on Virtual Field Trip to the Zoo — See Videos
A kindergarten teacher from Seattle, Garrett Talcott, went on a virtual field trip to the zoo for the class earlier this month. Never in his wildest dreams did he expect the lesson to go viral.
The video, available on TikTok, has accumulated over 800,000 views. In it, Talcott walked through the Woodland Park Zoo while carrying his computer as 27 kindergarten students gladly tagged along.
A second clip shared by the kindergarten teacher shows him pointing out animals, asking his students about habitats, telling them what the animals are eating, and even encouraging them to read signs.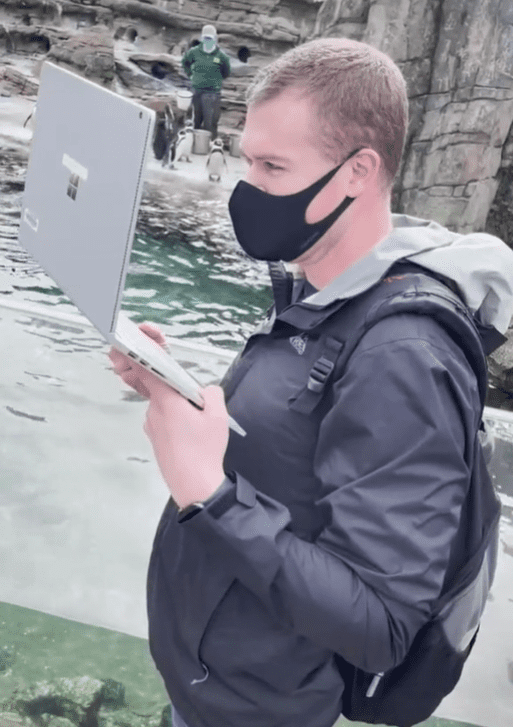 One of his students can be heard telling him the trip was fantastic. Others say it was amazing. Talcott's patience and dedication to teaching have been applauded by those who have watched his videos.
Talcott shared his excitement about taking his students to the zoo in a recent interview with TODAY Parents. According to him, he believes that people can learn a lot of things from the zoo. 
"Our school is brand new, we're in our third year, and we don't currently do a field trip to the zoo," he said. "Living ten minutes away from the zoo and teaching remotely, I wanted to use those resources."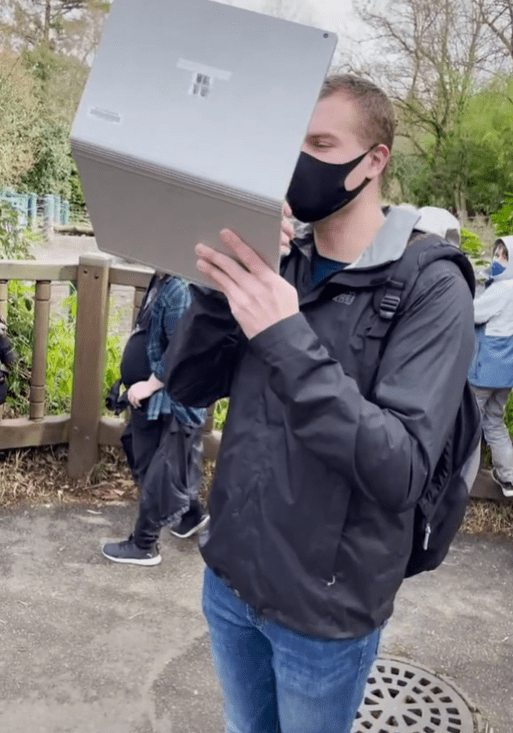 He said the class had begun learning about habitats that Monday, so he was inspired to visit the zoo. He contacted the zoo to make sure things went well and ensure internet access was available.
In related news, Samantha Hartsoe built an online following for her TikTok videos about her alarming discovery in her apartment.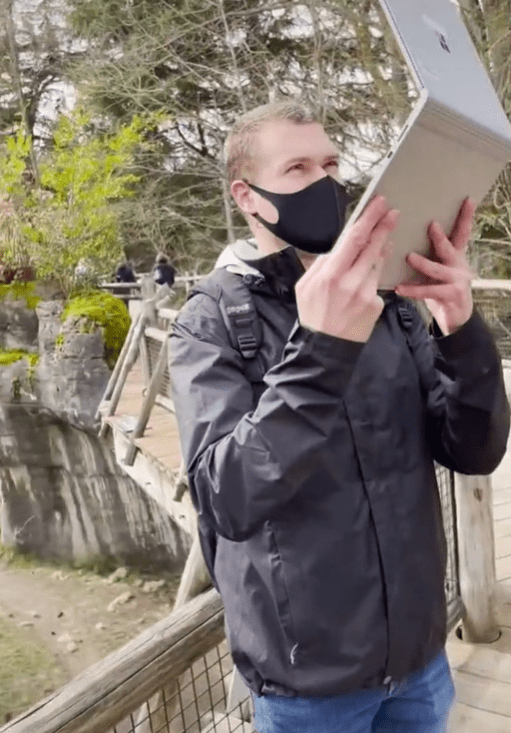 The idea was to bring the zoo to the students rather than have them view videos, Talcott said, adding that teachers are the experts in their areas, so it would be a real treat to expose them to the zoo.
Talcott, who has been in the teaching field for eight years, said he intends to take his students to the Aquarium, The Space Needle, and a recording studio if he can find wifi, Daily Mail reported.
Monroe Superintendent Rick Waski said that school field trips are an essential element of learning. However, with all of COVID-19's safety precautions, field trips aren't possible during a pandemic.
Luckily, many schools have worked around this problem by bringing field trips into the classroom, as Talcott did. Virtual field trips aren't perfect, but officials still think they're a great opportunity for students.
In related news, Samantha Hartsoe built an online following for her TikTok videos about her alarming discovery in her apartment. She was recently interviewed by acclaimed host Ellen DeGeneres.
The interview ended with DeGeneres surprising Hartsoe with a new bathroom vanity from her ED by Ellen brand, as well as a $10,000 gift. Her story was considered incredible by the show's host.