TI & Tiny Harris' Daughter Heiress Steals Hearts as She Dons a Blue Lacy Princess Dress (Photo)
Tiny Harris and T.I share a whopping seven kids between them, with 5-year-old Heiress being the youngest of them all. Celebrating the little one's 5th birthday, T.I took to Instagram to share shots of the cute little girl. 
Talented rapper and doting father T.I. recently posted snapshots to Instagram of his youngest child in commemoration of her 5th birthday. Heiress stole hearts as she wore a blue lacy princess dress in all the photos. 
T.I. posted three pictures of the little one, all of them showing her dressed in bright blue and looking like young royalty. Heiress seemed to be enjoying her dress in all the photos as she either modeled or smiled in glee.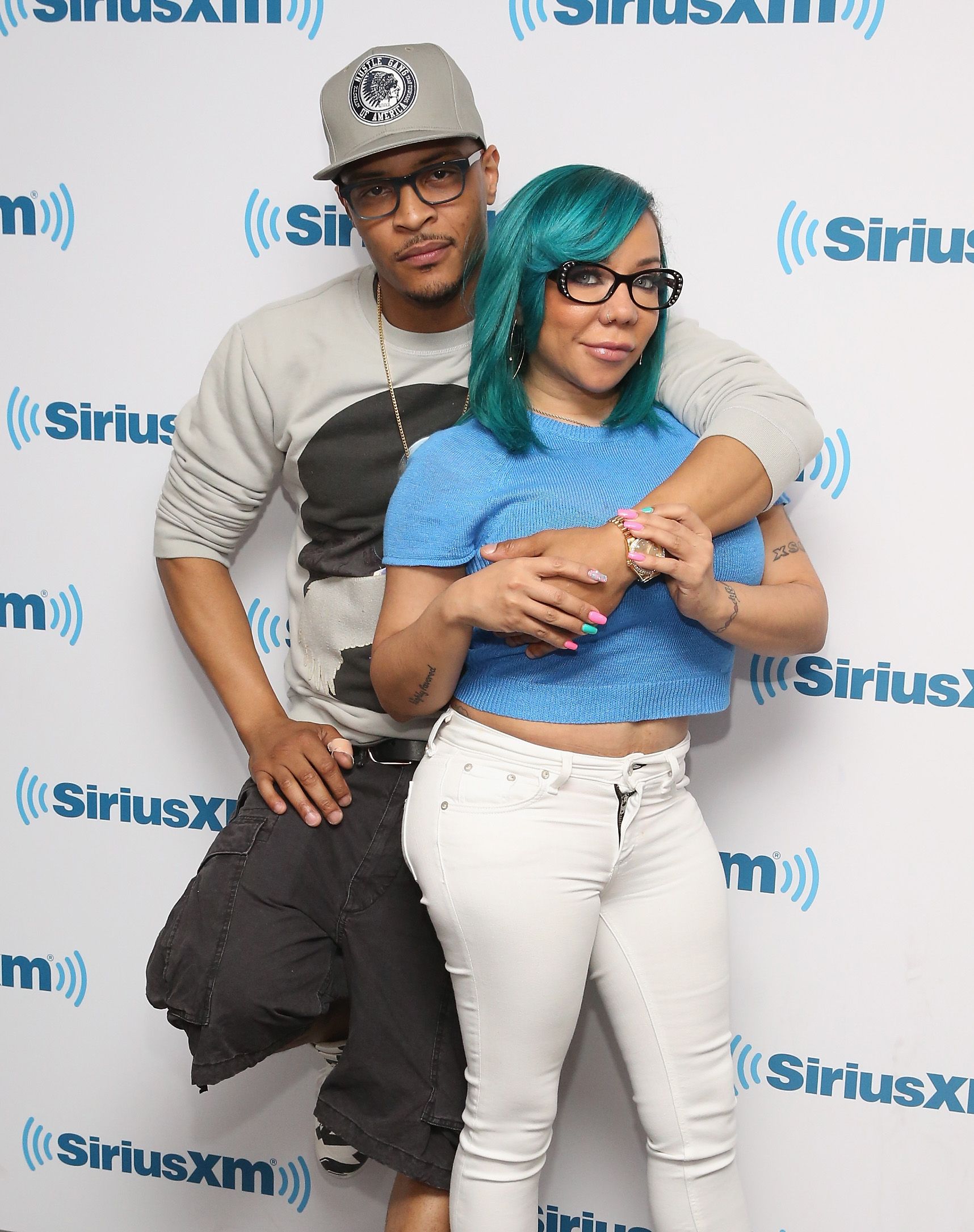 TOO BIG FOR HER BOOTS? 
In one of the photos, the young toddler looks straight at the camera with attitude in her eyes as she pulls her fingers into some peace sign, looking highly unimpressed. Taking to the caption, T.I. wrote: 
"Told my baby @heiressdharris this was her last day as a 4yr old...Her response:"
This was obviously a cute reference to the almost cheeky attitude the Heiress was employing in the picture. Followers and fans absolutely loved this post, leaving behind many likes - specifically just under 250,000 in total. 
COLOR ME ROYAL
In another snapshot, Heiress was looking down gracefully with her hands lightly touching her dress, almost as if she was modeling. Her gorgeous, healthy, and shiny curly bun was made obvious, with a blue ponytail to match the dress. 
Three of them were conceived by the two - Clifford, Major, and Heiress, with a tragic and unfortunate stillborn in 2007. 
The last picture, which is in a separate post, is color-filled, as T.I.'s daughter stood on top of the steps, holding some contraption in her hand, while colorful smoke blew out of it. Heiress looked ecstatic over this new toy. 
EARLY AND READY TO GO
Heiress made her way into the world in 2016 on March 26 at 14:58. They jokingly informed the media that the newborn was born unexpectedly and early, with Harris continuing to express: 
"While we expected her to arrive around April 20th, our PERFECT baby girl decided March 26th was the right time for her DEBUT."
She said that she was delighted that the whole family was there to celebrate the new addition to the family. T.I. had to leave right after a performance in Las Vegas and book a plane to Atlanta, but luckily, he made it in time. 
THEY NEVER GROW UP 
Of course, Heiress isn't the only child T.I. and Harris love to dote on and spend quality time with. As parents of many children, they still appear to give all their kids attention, including the older ones. 
In a video posted last year, their 20-something-year-old daughter Zonnique Pullins proved how much she knew about her mom. She did this in an online interview where Pullins had to answer a host of questions about Harris. 
T.I. and Harris share seven children. Pullins is the oldest, followed by Messiah, 20, then Deyjah, Domani, Clifford, and Major, all teens, with Heiress as the youngest. 
However, not all seven stem from their relationship or marriage specifically. Three of them were conceived by the two - Clifford, Major, and Heiress, with a tragic and unfortunate stillborn in 2007.