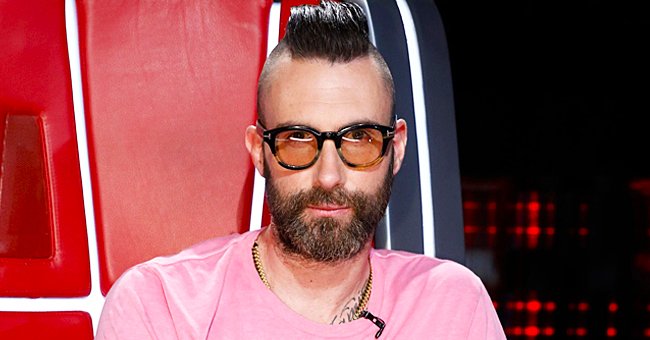 Getty Images
Check Out the Jaw-Dropping Tattoo Adam Levine Revealed That Covers the Singer's Entire Leg
Maroon 5 lead vocalist Adam Levine is not only known for his tuneful voice, nor for his role as a voice coach on "The Voice" but for his apparent tattoos too.
Adam Levine recently showed off his latest ink that covers his entire leg. He took to his Instagram Stories and shared a snapshot of his leg fully covered in a creative tat.
He wore gray shorts and blue and white sneakers and captioned the image, "Most painful way to get a tan." Judging by all the drawings, it does look pretty darn painful.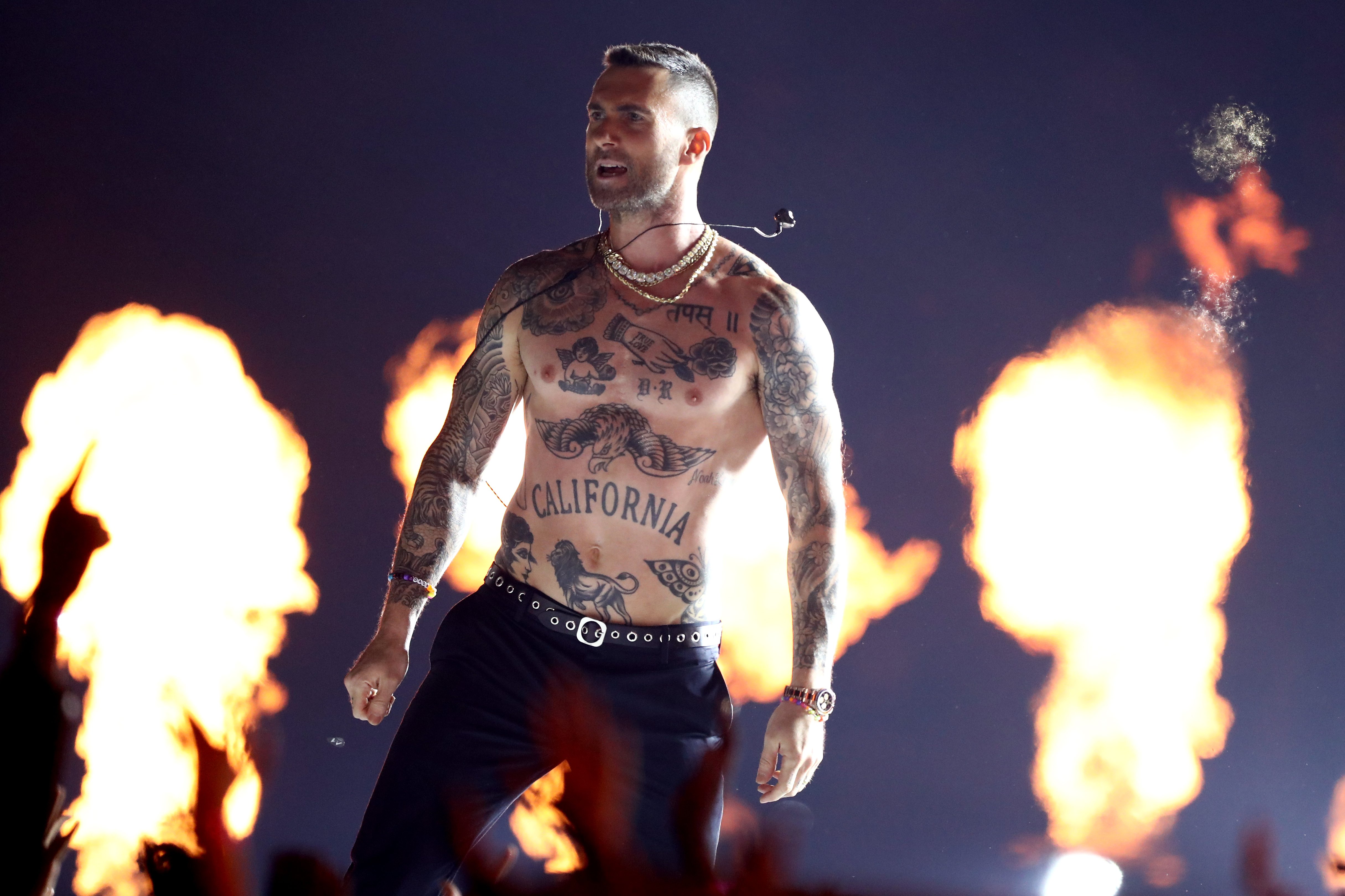 Adam Levine performs during the Pepsi Super Bowl LIII Halftime Show at Mercedes-Benz Stadium on February 03, 2019 in Atlanta, Georgia | Photo: Getty Images
LEVINE GETS INKED ONCE AGAIN
Levine reportedly debuted the massive tattoo on March 24. The wave sweeps from his ankle and across his thigh. According to E! Online, it looks similar to that of the famous art piece The Great Wave of Kanagawa by Japanese artist Hokusai.
Along with the photograph, he shared a video and wrote, "Today was ouch but worth it." According to the outlet, this was singer songwriter's 27th tattoo.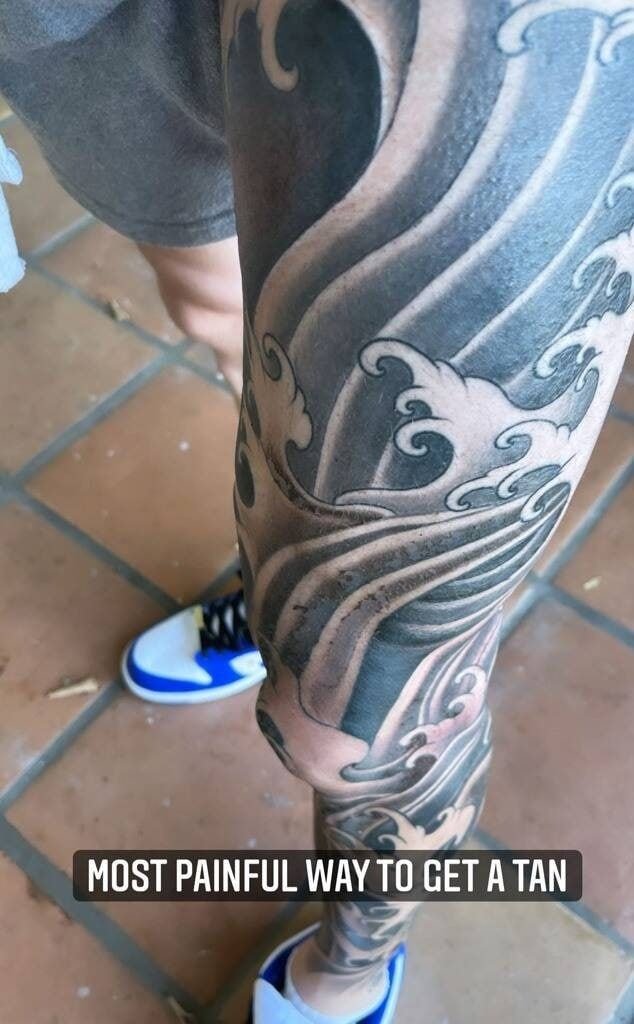 Adam Levine shows off his latest tattoo covering his leg | Source\@adamlevine
Back in 2016, he reportedly got an enormous siren on his back, with a ship and the horizon in the background. It took him about six whole months to complete.
The tattoo covering most of his back also covers two other tattoos he previously had done of a pin-up girl and a paw print. Although he has shown his love for tattoos more than twenty times, Levine's passion is music.
In an interview with Apple Music's Zane Lowe on March 3, he revealed he's been playing music videos from earlier this century for his 4-year-old old daughter Dusty Rose. Levine shares his oldest child and her sibling Gio, 3, with his wife, Behati Prinsloo.
He reportedly shared that he has been playing Dusty a lot of Avril Lavigne records. "Like dude, 'I'm With You,' that gives you tears. It's crazy because you don't remember it in the same way, because you took it for granted," he said.
When he is not watching music videos with his little girl, he works out with her mom. According to the Daily Mail, last month, he took to Instagram and shared a fun snippet of him and his wife during an outdoor workout session.
The 42-year-old was seen shirtless in a pair of gray sweatpants along with a weighted belt. Levine's whole upper body was covered in tattoos and was in full display.
According to The Cut, he once revealed that he spends most of his life naked following a nude photoshoot. He added that people around him had told him that it is inappropriate to be naked all the time.
During his 2019 Superbowl Half-Time show, he reportedly stripped out his tank top during his performance to show off his tattoos. According to the outlet, Levine got his first tattoo at the age of 21 as a tribute to 9/11.
Please fill in your e-mail so we can share with you our top stories!