Check Out Nastia Liukin's Amazing Body in a Black Two-Piece Bikini & Glamorous Pink Fur Coat
Renowned gymnast Nastia Liukin showed off her killer body and slim figure in a stylish black two-piece bikini paired with a glamorous pink fur coat as she had fun at the beach.
World champion Nastia Liukin blessed fans over the weekend with a thirsty photo where she put her impressive slim figure on display. Liukin was seen having a swell time at Laguna Beach in California.
The famous gymnast looked ravishing in an elegant black bikini two-piece. The stylish ensemble featured a high-waisted bottom that accentuated her slim waist and toned midriff, while the top had sheer linen attached to it.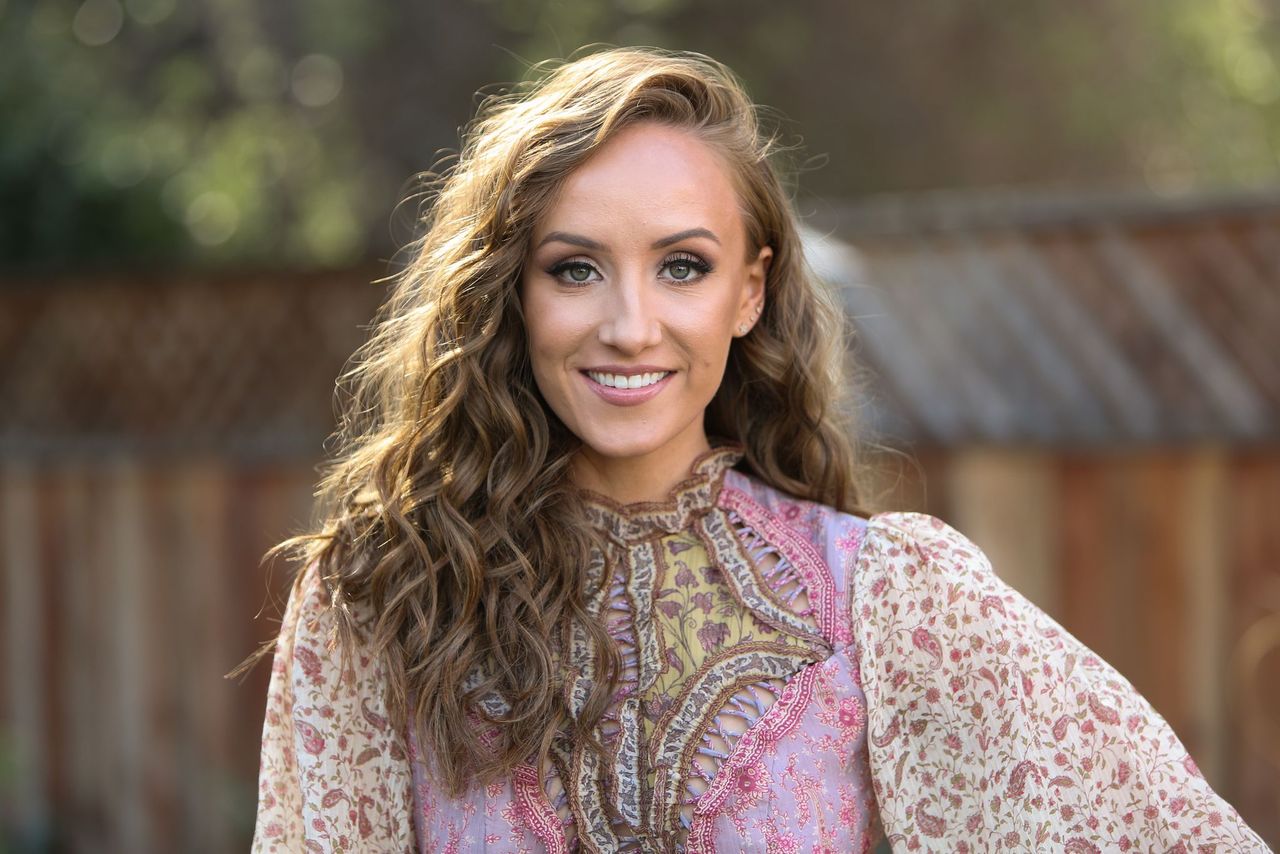 The Olympic winner added a pop of color to the ensemble with a gorgeous oversized pink fur coat. Liukin's face was glammed up with shimmery eyes and a nude lipstick color that matched her manicured nails.
Before her retirement in 2012, [Liukin] suffered a devastating ankle injury that required surgery.
The 31-year-old's blonde hair was styled into a low cut as she struck different poses on the beach. Liukin looked radiant as she raised her hands to the sky and smiled sweetly. The star wrote in the accompanying caption:
"Clearly not a California girl anymore."
Fans bombarded the comments section praising the gymnast for looking stunning. Last week, Liukin made headlines when she made fans drool with a photo of her thigh gap from a photoshoot while counting down to the 12th annual Nastia Cup.
The five-time Olympic medalist posed by the poolside donning a sparkly see-through gold dress, giving fans a glimpse of her thigh gap. The ensemble, which featured a plunging neckline, flaunted her cleavage. 
The Russian-born athlete started her impressive career at just 6. Born into a family of renowned gymnasts, Liukin got trained at an academy founded by her parents, Valeri Liukin and Anna Kotchneva.
Before her retirement in 2012, she suffered an ankle injury that required surgery. Last year, Liukin opened up about her parents' influence on her career. She shared that Anna and Valeri, both world champions, encouraged her to find her passion.
She recalled a piece of candid advice her mother gave her whenever she struggled with the sport and wanted to quit. Liukin said that her mother told her it was fine to quit, but she couldn't do it today, which always pushed her to return to the gym.