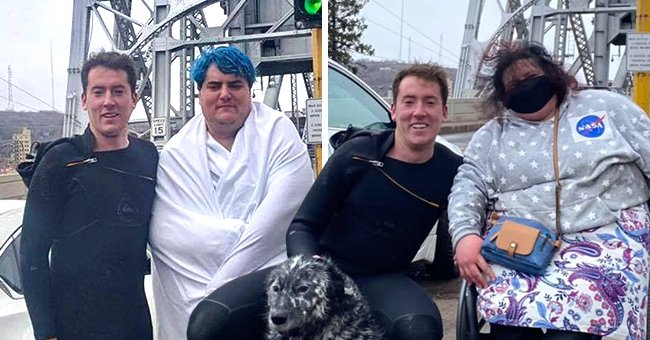 Facebook/DuluthMNPolice
Surfer in Minneapolis Was at Right Place & Right Time as He Jumped into Lake to Save Man & Dog
A 26-year-old Minneapolis surfer is now being called a hero after saving a man and a dog. Because of this, the young man will be nominated for a prestigious award.
Darby Voeks might not be one of the Avengers, but he has rightfully earned a superhero title. The 26-year-old Minneapolis surfer is now making headlines after bravely jumping into a lake to save a drowning man and dog.
According to a statement released by the Duluth Police Department(DPD), Voeks was surfing in Lake Superior last Wednesday when a woman in a wheelchair approached him, asking for help to rescue her dog and her aide, both of whom needed help getting out of the water.
A surfer on the ocean | Photo: Pexels
After hearing this, Voeks sprinted 50 feet, trying to locate the dog and the man. On seeing them, he dived into the lake to save the two victims. Police and other related agencies arrived just as he was getting the pair out of the water.
The police noted that apart from being cold from their time in the water, the rescued dog and man came out unhurt without sustaining any injuries. Talking about Voeks's heroic act, the DPD wrote:
"Not all heroes wear capes."
The police further described Voeks as an incredible person while thanking him for saving two lives without holding back. Pictures from the scene were also shared alongside the statement.
Following his heroic act, Voeks will be nominated for the Duluth Citizen Partnership Award, an honor originally only given out on rare occasions. According to the DPD, the 26-year-old qualifies as a rare individual.
Mikey Wright, an Australian professional surfer, also bravely saved a drowning person in Hawaii.
Speaking about the incident, Voeks, who coaches track at a high school, explained that he believes it was not a coincidence that he was there at the time. To him, it was God's plan.
Voeks revealed that he had been ready to go home but decided to stay back to catch one last wave. He was preparing to do this when the woman in the wheelchair frantically approached him.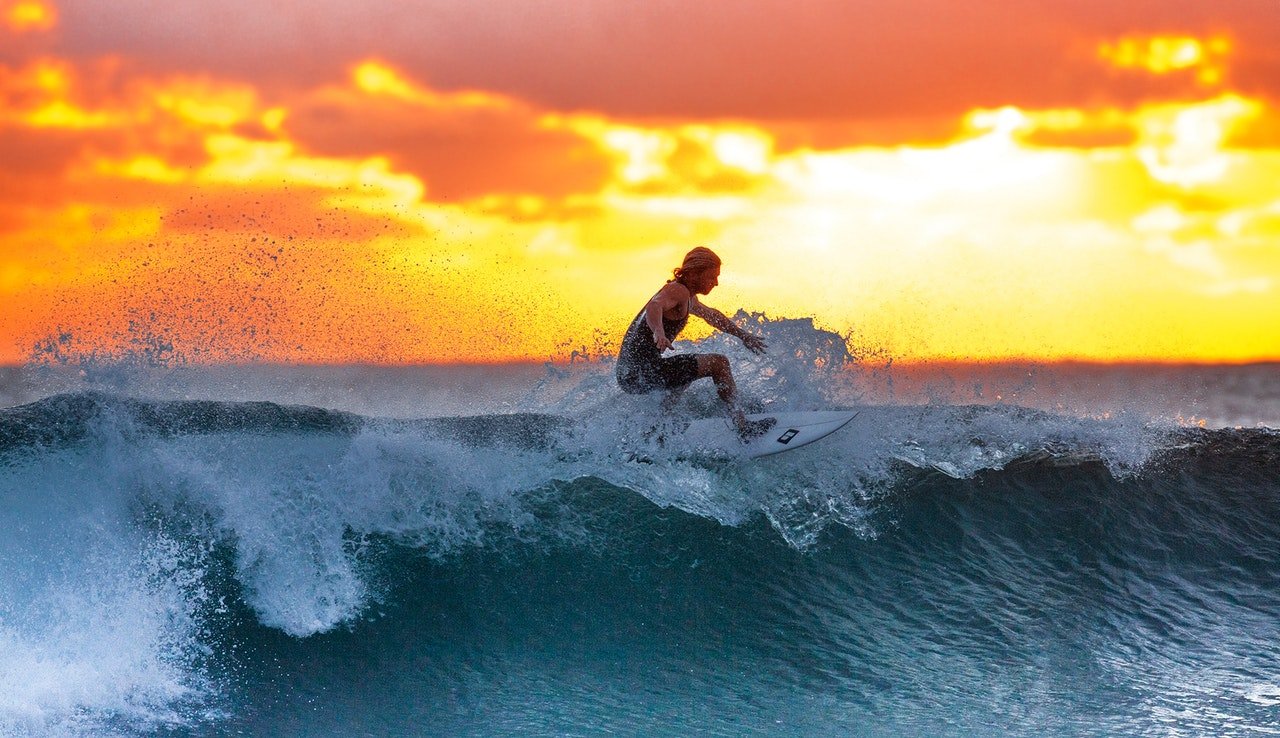 Photo of a surfer in the ocean | Photo: Pexels
The 26-year-old, who has previously participated in triathlons, noted that he never thought his experience would later prove useful enough to help get people to safety and save lives.
While Voeks's act is indeed heroic, he is not the first surfer to be found in a similar situation in recent times. Earlier this year, Mikey Wright, an Australian professional surfer, also bravely saved a drowning person in Hawaii.
Wright and Voeks might not have capes behind them, but with their selfless acts, these two have sure proved that there are still kind hearts out there despite the many evils in the world.
Please fill in your e-mail so we can share with you our top stories!