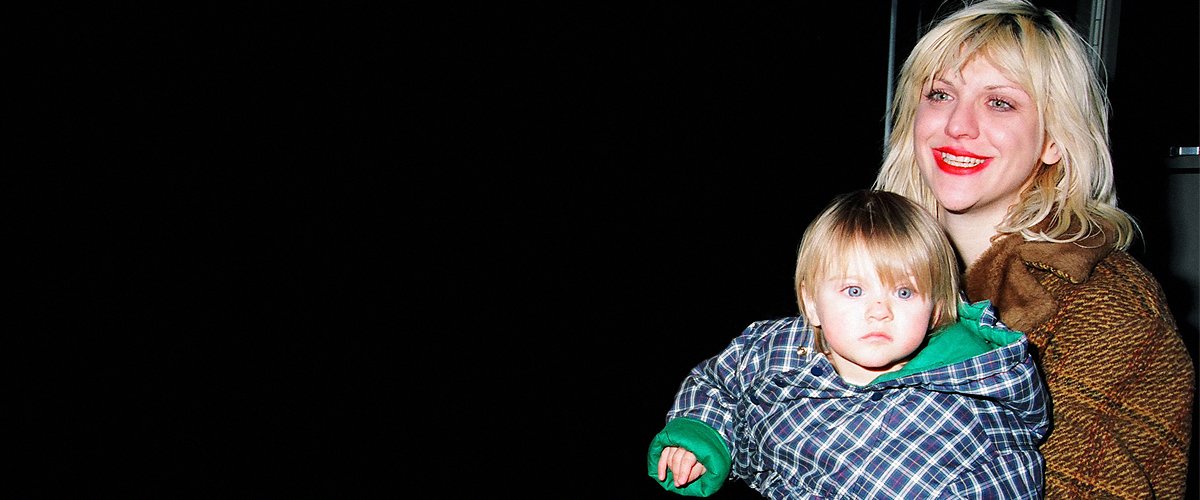 Getty Images
Frances Bean Cobain and Courtney Love Suffered from Addiction — inside the Sad Family Drama
Frances Bean Cobain is the daughter of the iconic Kurt Cobain and the infamous rocker Courtney Love, and like her mother, she has battled addiction.
On April 5, 1994, iconic singer/songwriter Kurt Cobain committed suicide. Cobain was just 27 and he left behind a wife, Courtney Love, and a tiny 18-month-old daughter, Frances Bean Cobain.
In his final letter, Cobain expressed his love for his family, and that his daughter's life would be happier than his. Cobain, who had been in rehab just weeks before his death, was a heroin addict, as was his wife -- and their daughter would follow in mother's footsteps.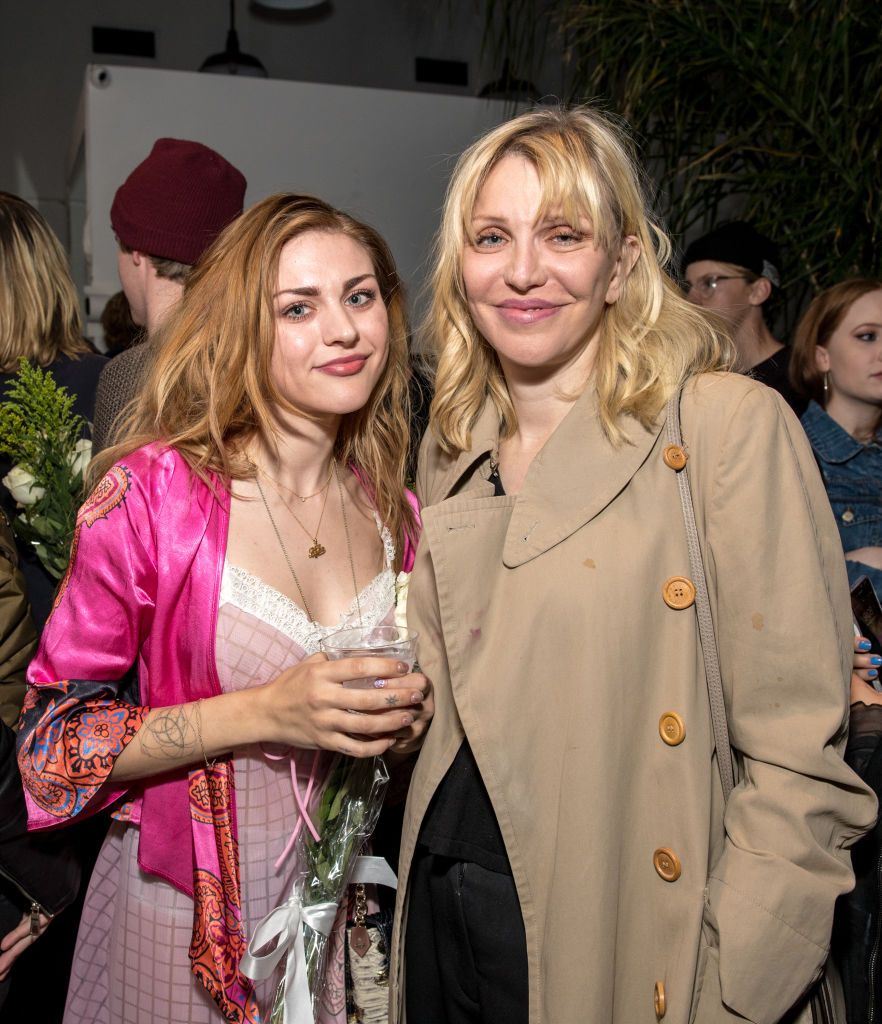 Frances Bean Cobain and Courtney Love at the "Other Peoples Children" opening in 2018 in Los Angeles, California | Source: Getty Images
SEEDS OF TRAGEDY
When exuberant, wild British rocker Courtney Love met the shy quiet god of grunge it was a perfect storm. She pursued him, captivated him, married him. She gave him a daughter he adored and introduced him to the heroin that destroyed him.
When Cobain's addiction spun out of control, Love organized an intervention that led to his last stint in rehab, but nothing could relieve his depression. After his death, Love herself sunk deeper into drugs and alcohol.
Ex-husband Isaiah Silva claimed that it was her mother's associate Osama Lutfi who had supplied Frances with drugs.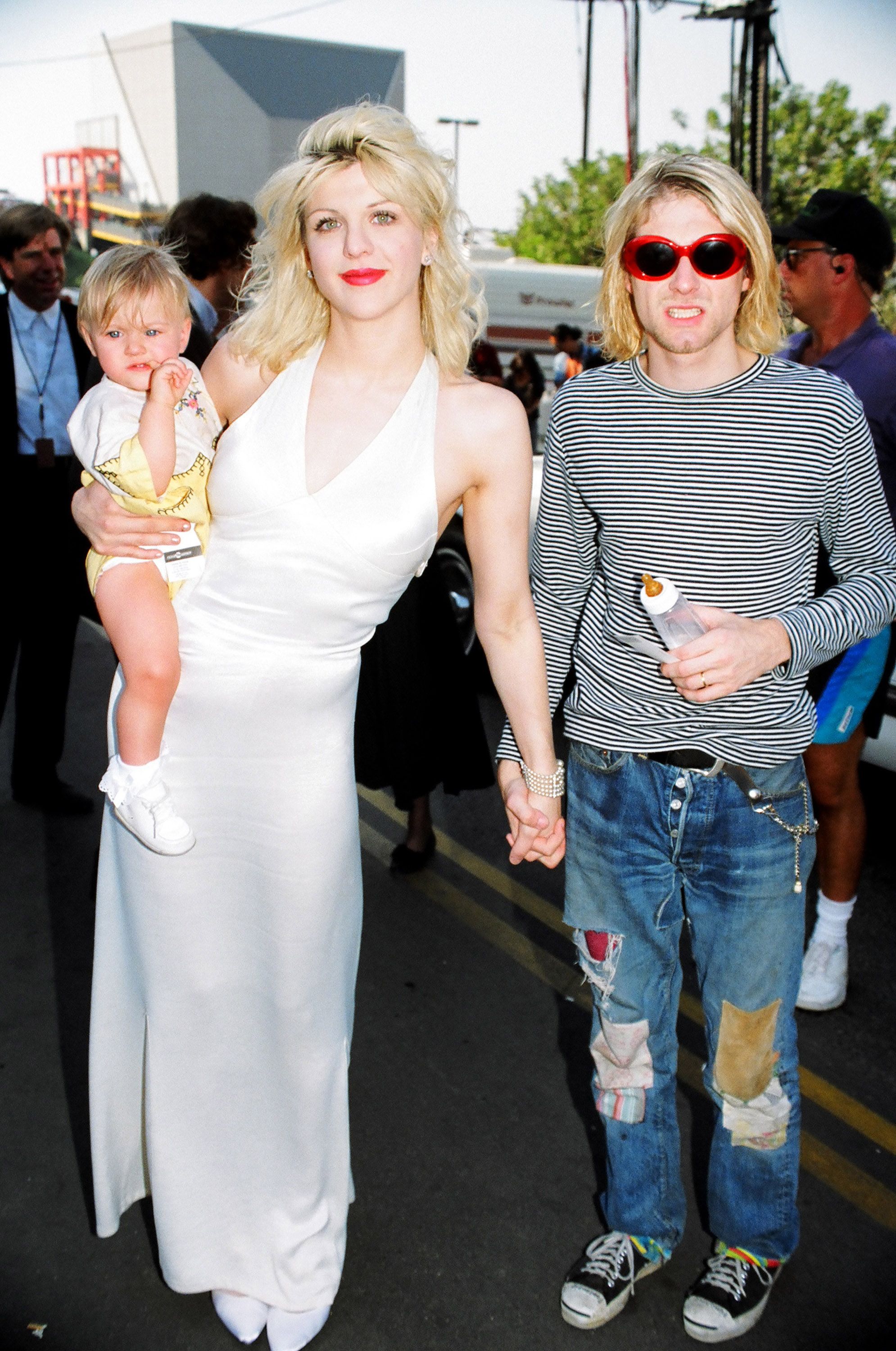 Courtney Love, Frances Bean Cobain, Kurt Cobain at the 1993 MTV Video Music Awards | Source: Getty Images
WILD ROCKER
Love admitted that she had used heroin for the first time at sixteen when she was living in Taiwan and working as an exotic dancer. Love hung around rock bands and fought to gain a toe-hold in a career as a singer.
By the time she met Cobain, Love was drinking and drugging heavily, and according to the Nirvana frontman's friends, it was she who introduced him to heroin. Love's addiction to drugs and alcohol would continue until 2018.
HOOKED IN THE WOMB
In 2020, Love announced that she'd been sober 18 months, a first for the rocker, who had seen her infant daughter taken away by Social Services after it was alleged she had used heroin while pregnant. Love later admitted:
"I used heroin in the first three weeks of my pregnancy—but so [expletive] what!? I didn't even know I was pregnant at the time!"
GOWING UP FAMOUS
2018 was the year Frances Bean Cobain opened up about her two-year sobriety. At 26 Frances revealed that she had been addicted to drugs, but had now been sober for two years.
Her ex-husband Isaiah Silva claimed that it was her mother's associate Osama Lutfi who had supplied Frances with drugs in order to control her inheritance. Lufti is infamous as Britney Spears' "manager" and is believed to have fostered the singer's addiction.
Frances had revealed as a teen how difficult it had been growing up with the erratic Love. The mother-daughter relationship was often tense, and Love lost custody of the teen in 2009, and a restraining order was issued against her.
How she first used drugs is something Frances has never revealed. Unlike Love who has been very vocal about her lifestyle, Frances has kept her private life out of the limelight as much as possible considering her parents' fame.
Frances, a gifted visual artist, and musician revealed in an Instagram post that she had been addicted to drugs, and was opening up to help others. Frances, who had access to huge sums of money from an early age, said:
"The one way that I was shown how to live was to live in excess."
Now 28, Frances has shaken off the dark inheritance of addiction and seems to be focused on a future without drugs. As for Courtney Love, her current sobriety is the longest yet.
Over the years, the rocker has gone through sporadic periods of sobriety, but even though she admits she has a problem with alcohol she has always denied being addicted to drugs,
Please fill in your e-mail so we can share with you our top stories!