Daily Mail: Diana Was Shown Faked Nanny's Abortion Receipt Amid Concerns over Charles' Affair
BBC journalist Martin Bashir reportedly showed Princess Diana false evidence in an effort to secure the Panorama interview with her in 1995. 
The former Supreme Court judge Lord Dyson is in the middle of investigating BBC journalist Martin Bashir. The Daily Mail has reported that the retired judge has come across evidence that is equally as shocking as it is revealing. 
Bashir allegedly showed Princess Diana a fake abortion receipt for Tiggy Legge-Bourke, Prince William, and Prince Harry's former royal nanny, all in an attempt to manipulate the royal into sitting down with him for the Panorama interview in 1995.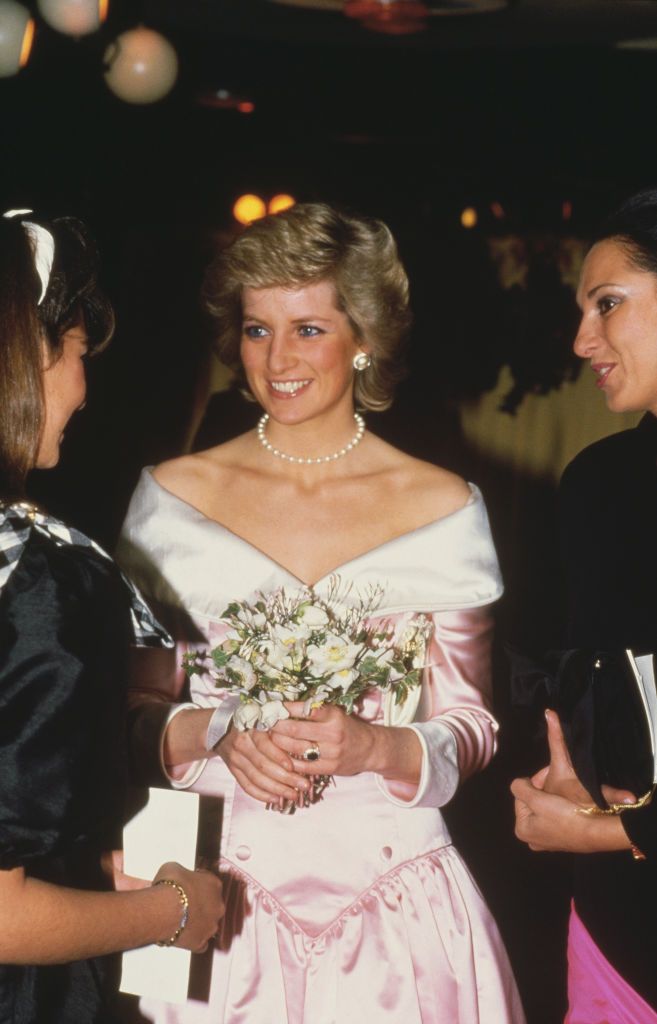 INCRIMINATING EVIDENCE
The fake abortion receipt is one piece of a whole collection of evidence that points toward the lies that Bashir told the Princess of Wales. The journalist fueled Princess Diana's theory that Prince Charles was having an affair with the nanny. 
Lord Dyson has been conducting virtual interviews with 17 witnesses to get to the truth behind the smokescreen. He has uncovered that beyond the affair, Princess Diana also believed that her husband was planning to have her assassinated. 
Martin Bashir Showed Princess Diana Fake Abortion 'Receipt' for Nanny Ahead of Panorama Interview: Report​ https://t.co/LzjNdrzQkC

— People (@people) March 29, 2021
OBSESSED WITH THE NANNY 
The BBC journalist allegedly made the best of the Princess of Wales vulnerable state, playing into her obsessions about her husband's infatuation with the childrens' nanny and showing her falsified evidence to manipulate her into the sitdown. 
Princess Diana's convictions about her husband impregnating Legge-Bourke were so strong that an investigation was launched by Sir Robert Fellowes, the Queen's private secretary. The princess allegedly told the nanny the following at a party: 
"So sorry to hear about the baby."
New details on how she was convinced to talk have come to lighthttps://t.co/mIm5eC90nd

— RSVP Magazine (@RSVPMagazine) March 29, 2021
 INVOLVING THE SIBLINGS
Bashir's lies didn't start with Prince Charles's wife. He found his way in by presenting Charles Spencer, Princess Diana's brother, fake bank statements as evidence that staff members were in with the press. 
After seeing the seemingly convincing evidence, the royal's brother then introduced the BBC journalist to Princess Diana. He had said that there was more evidence that they would want to see. Spencer opened up last year saying: 
"This was what led me to talk to Diana about such things. This, in turn, led to the meeting where I introduced Diana to Bashir, on September 19, 1995." 
#BBC journalist #MartinBashir has come under fire for using dishonest tactics to gain access to #PrincessDiana before her infamous Panorama interview — including telling her lies to get her to agree to sit-down chat. https://t.co/fLoadTRmaM

— OK! Magazine USA (@OKMagazine) March 29, 2021
ALL MISLEADING
Between the evidence collected by Lord Dyson in his investigation commissioned by the BBC and the information provided by Princess Diana's brother, it seems that the royal went into the Panorama interview under false pretexts. 
The sitdown with Bashir delivered a very open discussion with Princess Diana where nothing seemed to be off-limits. She spoke about her struggle with eating disorders, the failure of her marriage with Prince Charles, and raising her children. 
Charles Spencer shares rare childhood pic with Princess Diana amid battle with the BBC https://t.co/qPXsiJoBPF pic.twitter.com/tgffq9EuCq

— Channel24 (@Channel24) November 9, 2020
The BBC's independent investigation of the allegations that Bashir misled and manipulated Princess Diana into the interview follows the Metropolitan Police saying that no criminal investigation will be made into the case. 
Commander Alex Murray shared that Spencer's evidence was not sufficient to launch an investigation but should more evidence surface, the authorities would take the case further.