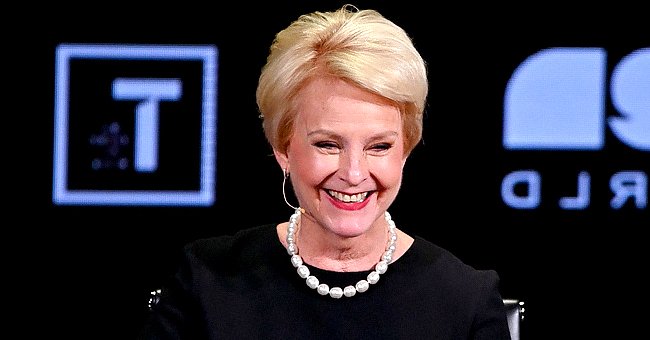 Getty Images
Cindy McCain Melts Hearts as She Posts Cute Photo with Her Granddaughter Liberty

Cindy McCain is enjoying being a grandmother to little Liberty Sage, and it seems the two of them can't get enough of one another, as seen on social media.
Meghan McCain couldn't help but gush about her mom and daughter in a recent interview, claiming her little girl is obsessed with her grandma. Cindy's new photo on social media proves that, as the two look comfortable with one another while sitting on a couch.
"I was like maybe [it's] because my mom had four kids, but she was hypnotized by my mom."
On Instagram, Cindy shared a photo of herself sitting as she cuddled Liberty, sitting on her lap. The adorable little girl was all smiles as she looked at the camera while her grandmother doted on her lovingly.
Meghan, knowing her mom has a lot more experience than her, has been asking countless questions surrounding motherhood.
Fans rushed to the comment section of the post to shower them with love, with some calling Liberty her grandma's "mini-me." Some gushed about the little girl, claiming she "looks like a porcelain doll."
Cindy has spent a lot more time with her daughter Meghan following the death of Senator John McCain. Since welcoming Liberty, the mom-and-daughter duo has helped each other raise the little girl, especially since it's Meghan's first time navigating through it.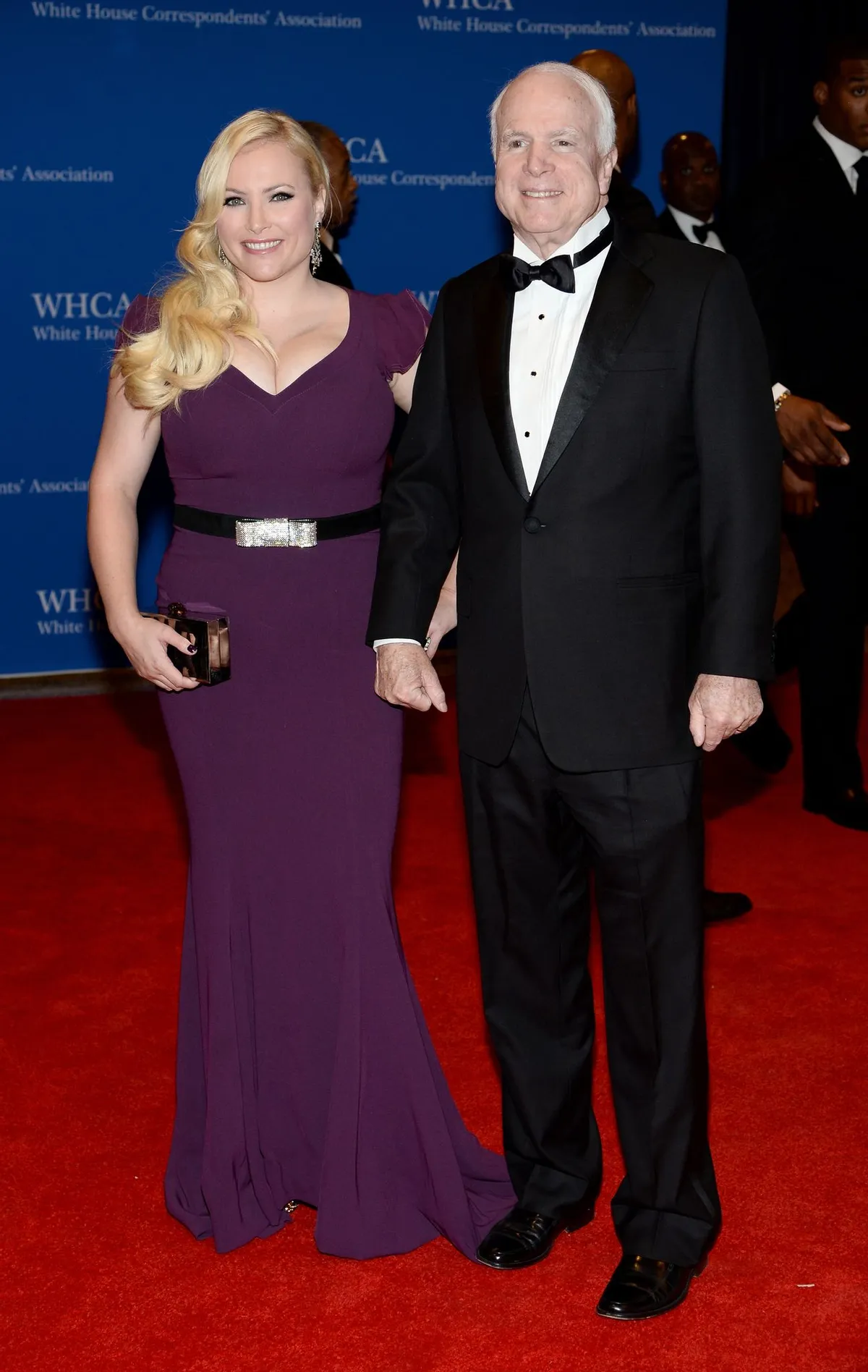 Megan McCain and Senator John McCain at the 100th Annual White House Correspondents' Association Dinner at the Washington Hilton on May 3, 2014 in Washington, DC | Photo: Getty Images
Knowing her mom has a lot more experience than her, Meghan has been asking countless questions surrounding motherhood. As the TV host would put it, "my mom knows every single answer to every baby question."
While Meghan appreciates her mom's guidance, Cindy is amused seeing her daughter raise her own child. At one point, Senator McCain's wife couldn't help but be entertained at how alike Meghan and Liberty were.
After noticing how feisty the little girl was, she smiled, knowing her mom was the same while growing up. She then joked around with Meghan about how she now experiences what Cindy once experienced while raising her.
Nonetheless, regardless of how feisty little Liberty can be, Cindy believes she is both beautiful and perfect the way she is. The family only wishes Senator McCain was still alive to see his adorable granddaughter in the flesh.
Please fill in your e-mail so we can share with you our top stories!