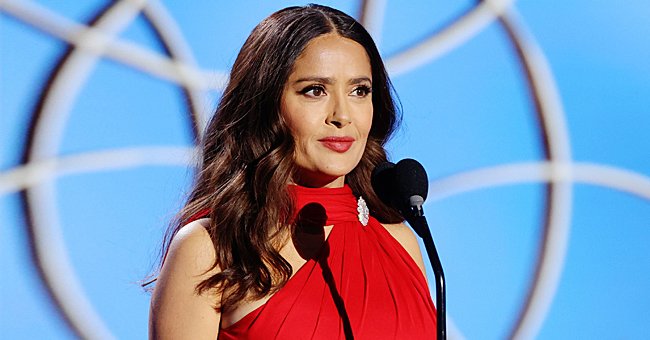 Getty Images
See Salma Hayek's Makeup-Free Selfie as She Channels This 'Charlie's Angels' Icon
Mexican-American actress Salma Hayek channeled a Latina-Arab Farrah Fawcett in a new makeup-free selfie she shared with her fans on Instagram.
On Sunday, actress Salma Hayek took to her Instagram page to share a selfie that showed her without any makeup. In the snapshot, Hayek looked naturally beautiful as she flaunted her long wavy brown hair. She captioned the post:
"My #hair channeling a Latina-Arab #farrahfawcett. Mi #cabello canalizando una latina-Arabe Farra. #latina #arab."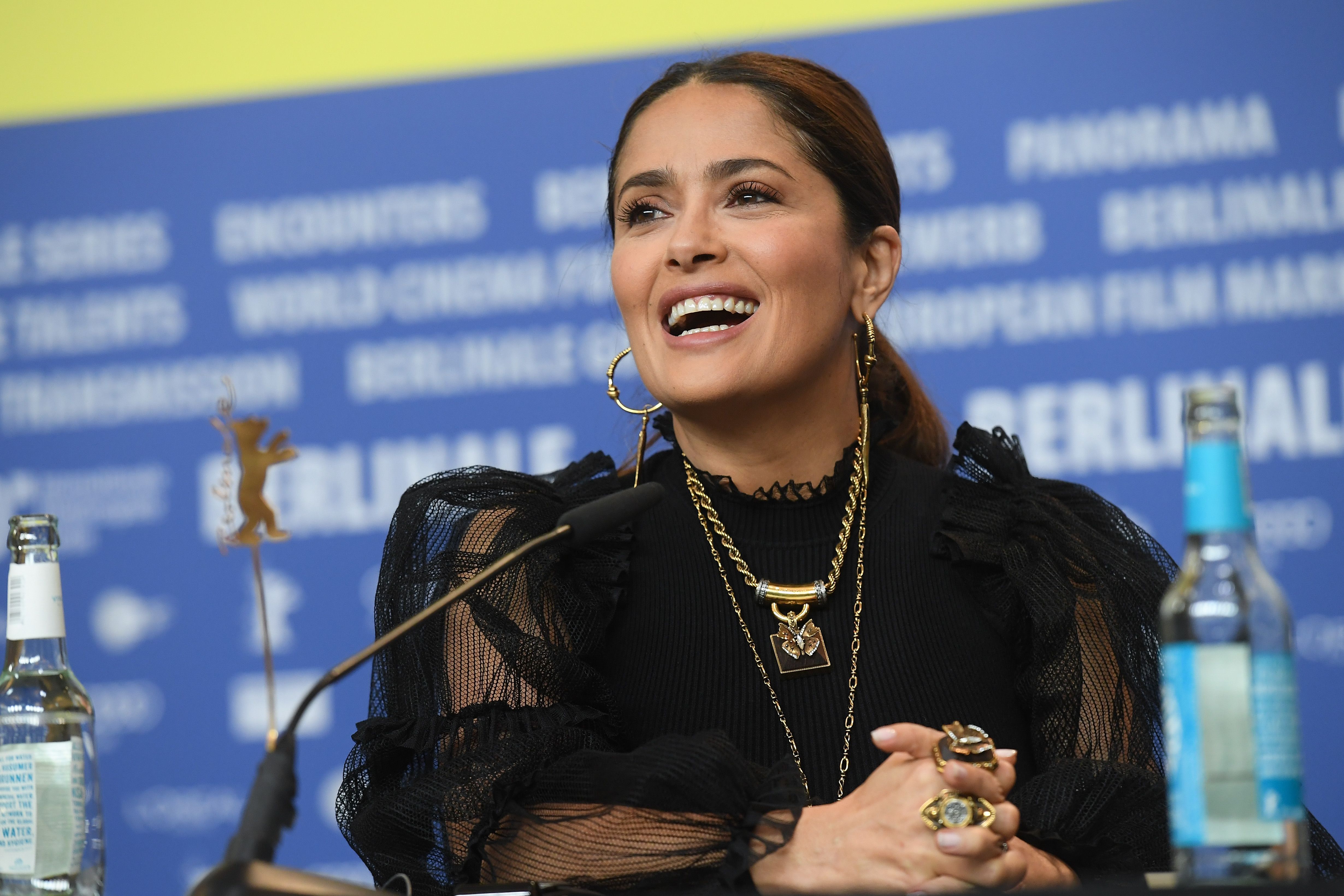 Salma Hayek at the "The Roads Not Taken" press conference during the 70th Berlinale International Film Festival Berlin at Grand Hyatt Hotel on February 26, 2020 | Photo: Getty Images
In the picture, Hayek wore a green strap top that revealed her beautiful skin. She tilted her head to the side and gave a cute smile as she stared at the camera. Many of her fans gushed over her look and hair, including one
who commented:
"I strongly believe that you look a million times better with long hair ?❤️ and this color ??."
Many other fans liked and commented on the post. One fan said Hayek looked cool as always, while another user said her hair color is beautiful.
This is not the first time Hayek will be going makeup-free. She loves to go without makeup and has rocked some of the best bare-faced looks in the past.
[Hayek] said she sees sharing the swimwear pictures as liberating...
She has shared some of her famous makeup-free selfies with her fans on Instagram. Last September, she shared a selfie that showed her smiling as she posed alongside Tess Bu Cuaron, showcasing her radiant, fair complexion.
Hayek shared another makeup-free selfie last September that showed her lying down with her hair resting on a blue towel. She shared the picture to show off her incoming gray hairs.
The popular magazine, Glamour judged the snapshot as one of the most memorable selfies of celebrities without makeup in a January 27 publication.
Besides sharing selfies of her makeup-free snaps, Hayek also enjoys posting snapshots of herself in swimsuits, which was the case amid quarantine.
In a chat with ET, the 54-year-old actress said she sees sharing the swimwear pictures as liberating because she had to lose a lot of weight and exercise to get into them towards the end of last year. After getting into shape, she took a lot of pictures of herself.
Hayek was recently in the news after she suffered an injury during her vacation that left her unable to walk properly. She shared a picture of herself on Instagram, revealing she had an accident and sprained her ankle.
Many of her fans wished her well in the post's caption, urging her to get well soon. Some fans saw it as an opportunity to comment on her beauty, with one saying she tripped over her own beauty.
Please fill in your e-mail so we can share with you our top stories!