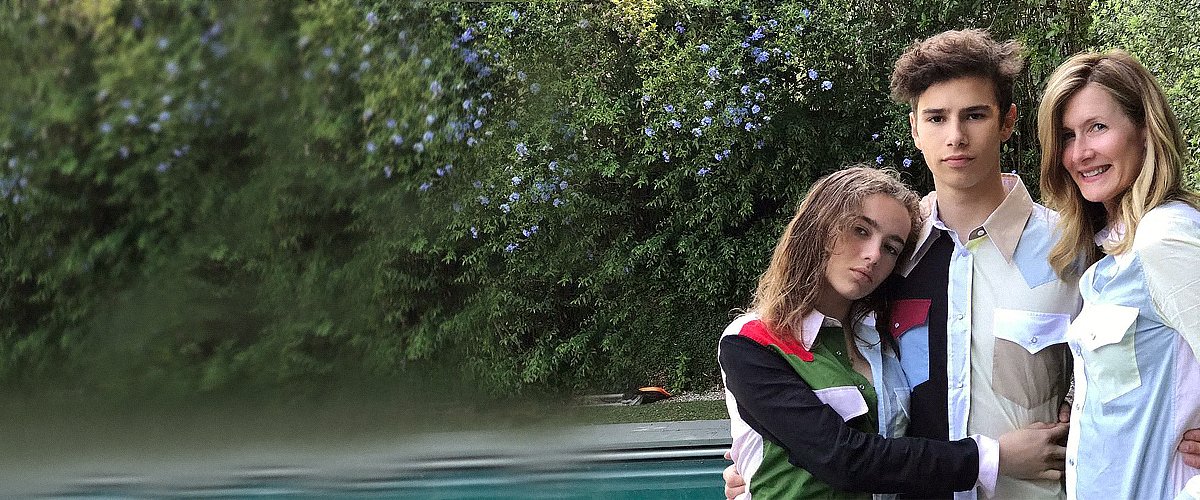 instagram.com/lauradern
Get to Know Ben Harper — Laura Dern's Only Husband for 7 Years and Dad of Her 2 Kids

Actress Laura Dern has been married once to singer Ben Harper. However, their union ended in a messy divorce after seven years and two kids together.
Laura Dern's personal life may not be as dramatic as her on-screen characters, but she has just enough trivia to fill the pages of a book. Half the pages, however, would most likely center on her ex-husband, Ben Harper, to whom she was married for seven years.
Although not as famous as his ex-wife, Harper has, over the years, pursued a career in music while moving on with his life after their divorce. Notably, the singer is the father of Laura Dern's two children.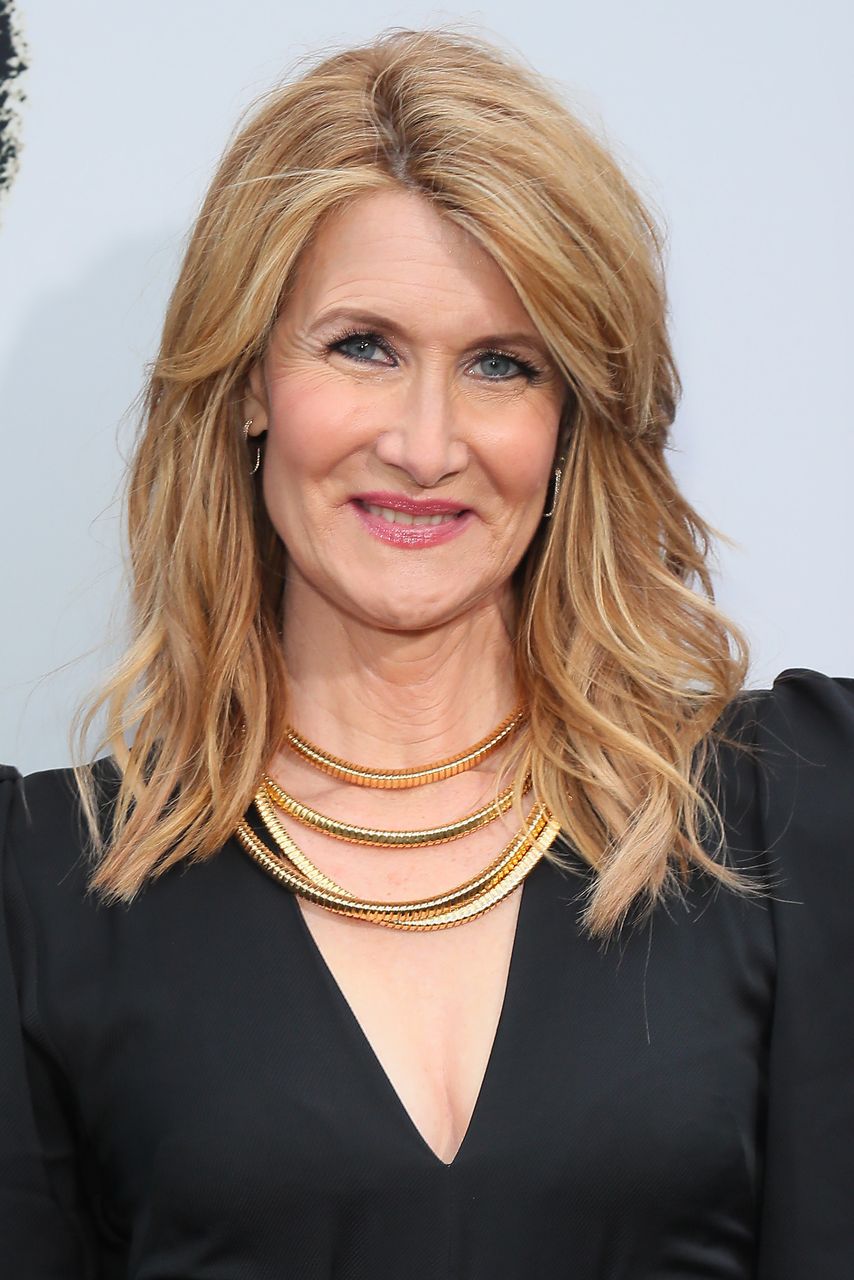 Laura Dern during Premiere Of Netflix's "The Black Godfather" at Paramount Theater on the Paramount Studios lot on June 03, 2019 in Hollywood, California. | Source: Getty Images
Aside from his obvious connection to the renowned actress, what else is known about Laura Dern's only husband and father of her two children?
WHO IS BEN HARPER?
Born Benjamin Chase Harper in 1969, Ben Harper is a 51-year-old singer-songwriter who was once married to actress Laura Dern.
While he has a Jewish mom, Ellen Verdries Chase Harper, his late father, Leonard Harper, was of African-American descent. In addition to the "Wild" star, the icon is also a former husband to Joana and has been married to Jaclyn Matfus since 2015.
Harper, a native of Claremont, California, has five children, two from his four-year marriage to his first wife, Joana, two from his relationship with Dern, and one from his current marriage.
BEN HARPER'S MUSIC CAREER
As a singer-songwriter, Harper has made a living on the stage over the years through his mind-blowing performances. He began his musical pursuits as part of the band, Innocent Criminals but eventually broke off and went solo in 2008.
The star easily warmed his way into the hearts of many through his personal projects, majorly centered on American roots music. He has since released several albums, including "Get Up!," "Childhood Home," and his March 2021 Anti Records album, "Winter Is For Lovers."
Three years after finalizing his divorce from Dern, Harper walked down the aisle again with social advocate, Jaclyn Matfus.
Harper's musical success has garnered him three Grammy awards, among other achievements. Additionally, he stamped his name in the music realm in 2021 by launching the label Mad Bunny Records.
DERN AND HARPER'S LOVE STORY
Laura Dern and Ben Harper first met in the fall of 2000, during one of the musician's concerts. They hit it off almost immediately, owing to their mutual relationship predicaments.
When they first met, Harper was newly separated from Joana, with the divorce in process, while Dern was dealing with the turmoil of her breakup from her ex-fiance, Bob Thornton. They became an item soon after.
The duo sustained their romance for the next five years before tying the knot in 2005 in an intimate ceremony at their Los Angeles home.
WELCOMING KIDS TOGETHER
Prior to their 2005 nuptials, the exes welcomed two children together. On August 21, 2001, they became parents to their son, Ellery harper. Three years later, their daughter, Jaya Harper, arrived. Jaya was born on November 28, 2004.
Both kids, despite being only teenagers, have proceeded to make their marks in the world. Ellery, 19, is a model who made his runway debut at Calvin Klein Collection's Spring 2019 show. He also has an interest in designing.
Jaya, on the other hand, concerns herself with issues directly affecting human lives. In 2018, the 16-year-old made waves when she kicked against gun violence and lent her voice to the course during Los Angeles' March for Our Lives event.
THE DIVORCE
After five years of marital bliss, Harper and Dern's marriage came crashing down. The father of five filed for divorce from his wife in 2010, citing irreconcilable differences and seeking joint custody of their two children, then aged 9 and 5.
The divorce papers listed the date of separation as January 2010. During the Golden Globe Awards in 2020, where she snagged a win for her role in "Marriage Story," the 54-year-old disclosed how her real-life divorce influenced her role in the movie.
THEIR LONG DIVORCE PROCEDURE
The divorce dragged on for two long years as the couple made attempts to make the relationship work for the kids. News outlets reported at the time that the couple attempted a reconciliation in 2012, stepping out as a couple for the Golden Globes Award after-party.
Sadly, their peace attempts never saw the light of day. Shortly after hitting the red carpet together, Dern issued a response to Harper's divorce petitions, demanding primary and physical custody of their two children.
They finalized the divorce in 2013, with the court awarding the exes joint custody of their children. A source revealed that neither received spousal support, while Dern got minimal child support post-divorce.
REVIEWING CHILD SUPPORT PAYMENTS
In 2019 Laura Dern and her ex-husband reviewed their child support payments after Harper filed a petition in court demanding a reduction in the amount.
The musician argued that when the payment agreements were fixed post-divorce, he earned a substantial income, which has drastically reduced over the years.
At the same time, his ex-wife experienced a major income boost in the light of her movie successes. Following the court proceedings, Dern agreed to have the child support amount slashed from an initial $17,000 monthly to $10,000.
BEN HARPER'S THIRD MARRIAGE
Three years after finalizing his divorce from Dern, Harper walked down the aisle again with social advocate, Jaclyn Matfus. Their union, which marked the singer's third marriage, took place on January 1, 2015.
They welcomed a son, Besso Harper, two years later. The couple has lived in marital bliss to date, with little scandal surrounding their relationship.
Please fill in your e-mail so we can share with you our top stories!