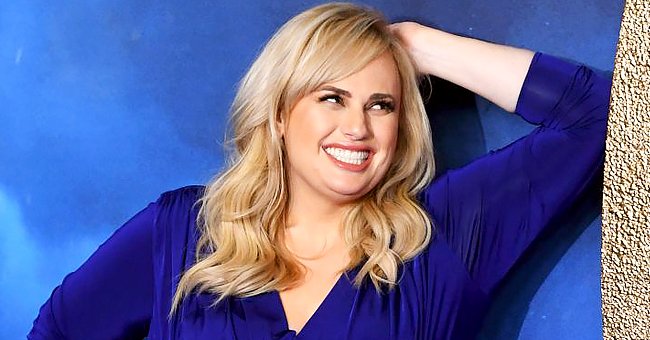 Getty Images
Rebel Wilson's Face Lights up as She Poses in a Gorgeous Violet Dress — See Her Beautiful Smile
Violet is evidently the Rebel Wilson's color as her fans raved about her most recent ensemble on social media amid the promotion of the actress's latest flick, "Pooch Perfect."
Joy was written all over Rebel Wilson's face as she posed outside in her custom violent Karen Gee dress in the two snaps that she shared with her 9.8 million Instagram followers.
The "Pitch Perfect" star put her best-dressed foot forward in her designer outfit that she threw on for her press day for her upcoming show "Pooch Perfect," that she is in the process of promoting.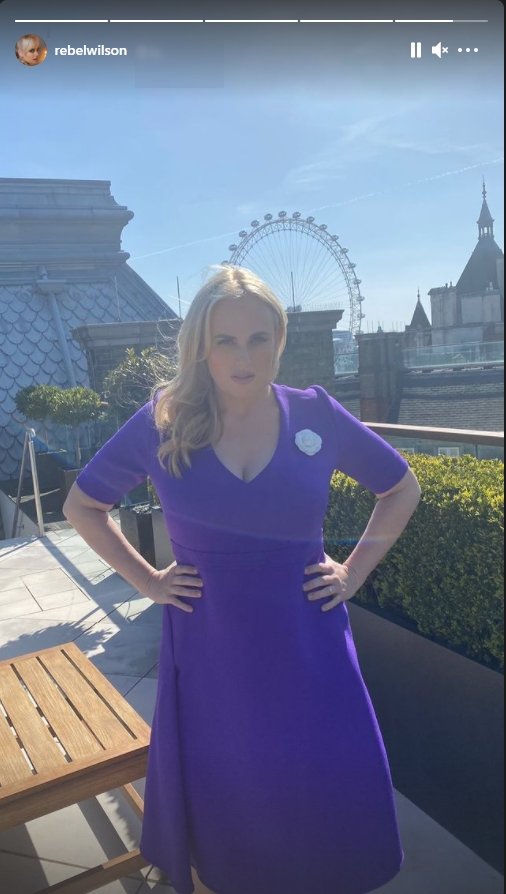 Screenshot of Rebel Wilson's Instastory from March 31 2021. | Source: Instagram/rebelwilson
VIOLET DREAMS
The fit-and-flare dress had the Australian actress's followers flooding the comment section with compliments as they couldn't get enough of the stunning ensemble she donned for her press day.
The post showing Wilson in the purple dream of an outfit racked up an incredible 384 000 likes as she showed off her fit figure in the custom dress that had a plunging neckline. The 41-year-old captioned the post:
"My poochie press look! Dress: @karengeeofficial Hair: @jonchapmanhair Make-Up: @karindarnell Styling: @elizabethstewart1 ??????."
INSTAGRAM STORIES
Wilson showcased her elation with her bright smile as she looked over her shoulder for the close-up shot and smiled into the distance for the second snap that made up the series of photos that she shared.
The "Hello" singer dropped a drastic amount of weight that totaled at almost 150 pounds which had everyone double-taking.
With her post showing only a snippet of her outfit, the 41-year-old Australian took to Instastories to reveal the entire ensemble. The dress fits on her knee, with the cinched waist accentuating her curves and a white floral accessory seen on her chest.
YEAR OF HEALTH
Wilson's newfound confidence in her slim body follows her dedicating 2020 to a year of health. "The Hustlers" star embarked on a serious weight loss journey and managed to shed an astonishing 60 pounds.
During an interview on "Good Morning America," Wilson shared that although she is proud of herself, the biggest challenge in her health journey still is ahead of her. Wilson said:
"Now the challenge is to keep it off. I've never successfully in my life [done that], I've lost a bit of weight here and there, but never kept it off."
SHOWING IT OFF
While the actress focuses on maintaining her slim physique, she has showcased the body she has worked so hard to get by posing in figure-hugging activewear to showcase her support of her favorite NFL team.
Wilson posted a photo of her in bright blue tights paired with a white t-shirt with the LA Rams logo displayed on it as she posed with her hands on her hips. The activewear ensemble was flattering on Wilson's fit body.
The Australian comedic actress is not the only Hollywood star that has embarked on the weight loss journey as she is joined by megastars like Adele and Kelly Osbourne, who also yearned to take care of their bodies better.
The "Hello" singer dropped a drastic amount of weight that totaled at almost 150 pounds which had everyone double-taking when they saw the new and improved body that housed the powerful voice.
Please fill in your e-mail so we can share with you our top stories!