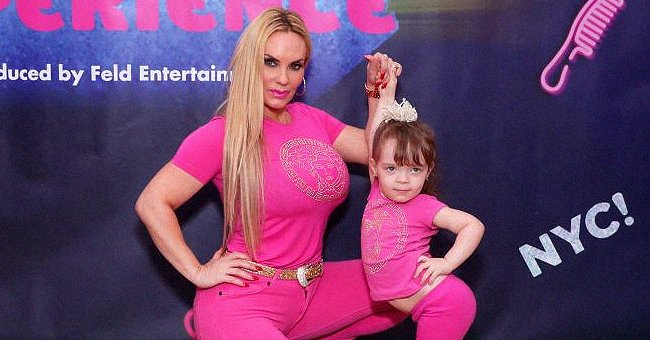 Getty Images
Ice-T's Wife Coco Austin Shows Video of Their Cute Daughter Chanel Sleeping during Her Pedicure

Coco Austin recently shared a new social media post showing her five-year-old daughter Chanel sleeping while getting a pedicure. The little girl looked super adorable!
Ice T and Coco Austin's daughter is only five, but the little one has proved to fans over the years that just like her parents, she enjoys the finest things of life and a little pampering.
Taking to her Instagram story, Austin gave fans a glimpse of Chanel's recent pedicure session that adorably involved the little one sleeping through the entire process.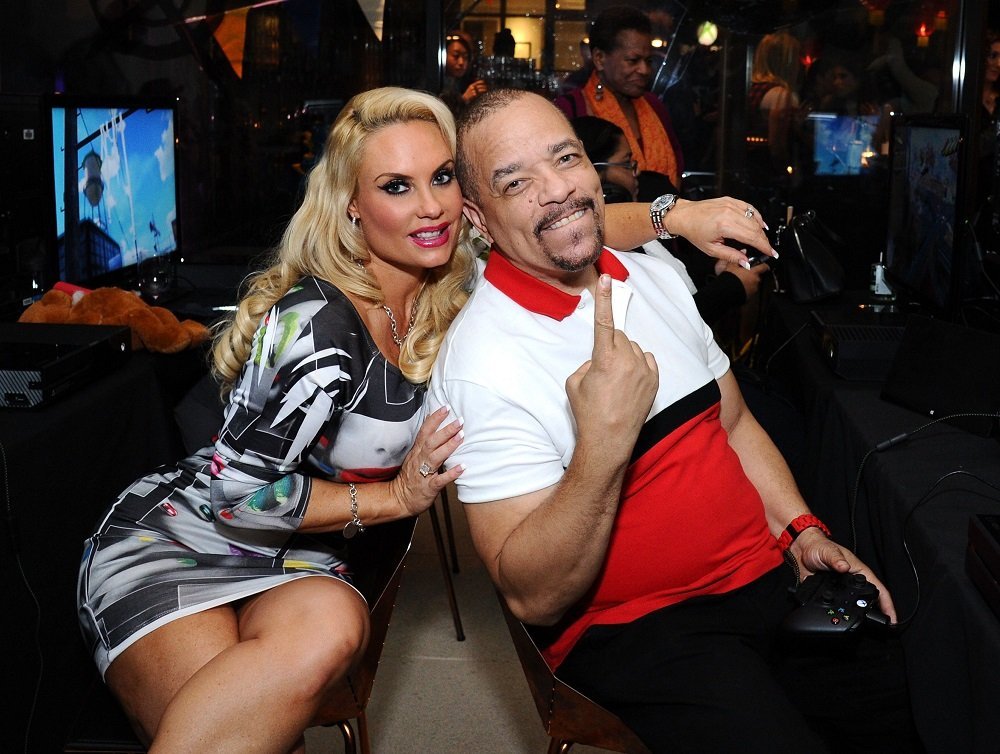 Ice-T and Coco Austin celebrating the launch of Sunset Overdrive in New York City in October 2014. | Photo: Getty Images
In the first post, a masked manicurist sat in a low chair, doing her magic on little Chanel's feet. The little girl laid on a huge chair, enjoying a nap. Austin accompanied it with a caption revealing that her daughter loved the foot rugs she used at the salon.
The next post saw the proud mom share an up-close picture of Chanel's feet while revealing that the little one has been getting pedicures since she was only 18-month-old.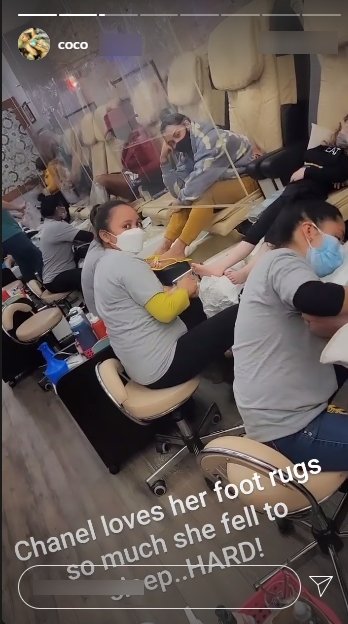 Coco Austin's daughter Chanel pictured getting foot rubs in a spa. | Photo: Instagram/@coco
In the next, a sleeping Chanel was seen donning an all-black outfit with a protective face mask. Altogether, she looked super adorable in the post.
Ice-T and Austin welcomed their daughter in December 2015, and ever since, she has been the center of her parents' world. It is, therefore, not uncommon for the little one to make appearances on their social media pages.
In March 2020, the reality star shared a photo of herself breastfeeding Chanel.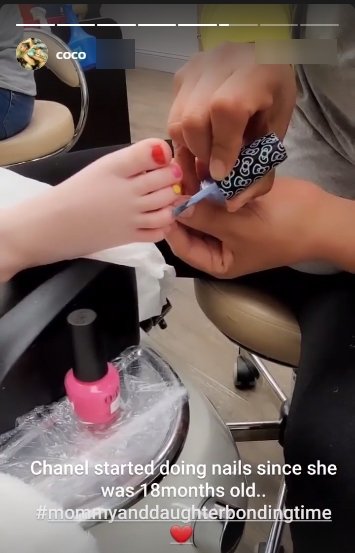 Coco Austin's daughter Chanel during pedicure. | Photo: Instagram/@coco
Even more, Austin mostly enjoys giving her 3 million Instagram followers a glimpse of her bonding moments with Chanel, including special days when they are rocking lovely matching outfits.
Last May, the mother-daughter duo made headlines after they were spotted donning matching swimsuits while posing by a poolside. As expected, the post left fans crazy over how adorable they look.
By June, Austin was back with some more pictures. This time, they opted for a lovely floral print dress and complemented their outfit with matching pink handbags from a brand named Bella Beachwear.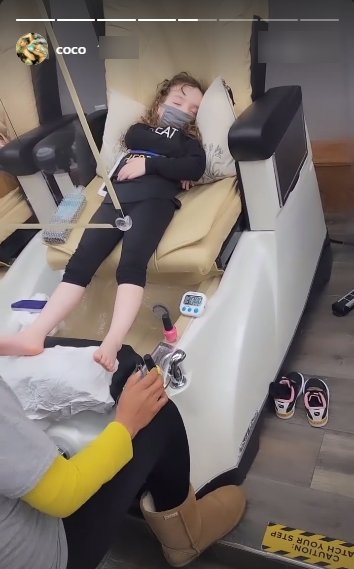 Coco Austin's daughter Chanel during pedicure. | Photo: Instagram/@coco
While Chanel's appearances on her mom's page are mostly met with positive reactions, critics sometimes share their disapproval from time to time. In the past, Austin's parenting skill has been under public scrutiny.
In March 2020, the reality star shared a photo of herself breastfeeding Chanel, and while this might be okay with some, many others questioned Austin's style of raising her daughter.
Critics noted that Chanel, who was already four at the time, was still being breastfed. To them, only newborn babies and toddlers should still be getting milk from their mothers.
However, Austin was quick to respond to the criticisms, stating that breastfeeding Chanel was merely for comfort and not for food as against what fans initially thought.
While Austin's parenting skills have come under attack in the past, there is no doubt that she loves Chanel and will always have the little one's back.
Please fill in your e-mail so we can share with you our top stories!