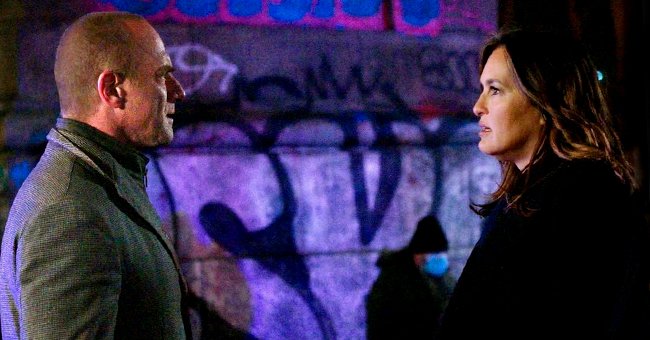 instagram.com/nbclawandorder
'Law & Order' Lead Elliot Stabler Explains His Disappearance to Olivia Benson 10 Years Later – Here's What He Had to Say to Say
"Law & Order"'s beloved detective duo Olivia Benson and Elliot Stabler finally came face-to-face after more than a decade of distance making for an emotional reunion between the two characters.
Mariska Hargitay and Chris Meloni have finally had their long-awaited on-screen reunion during a special "Law & Order" crossover episode that saw their two characters have the chance to talk things out after all this time.
A decade has passed since Hargitay's character Olivia Benson and Meloni's character Elliot Stabler were able to find each other in the "Law & Order" universe. Their reunion made for an emotional and moving moment on television.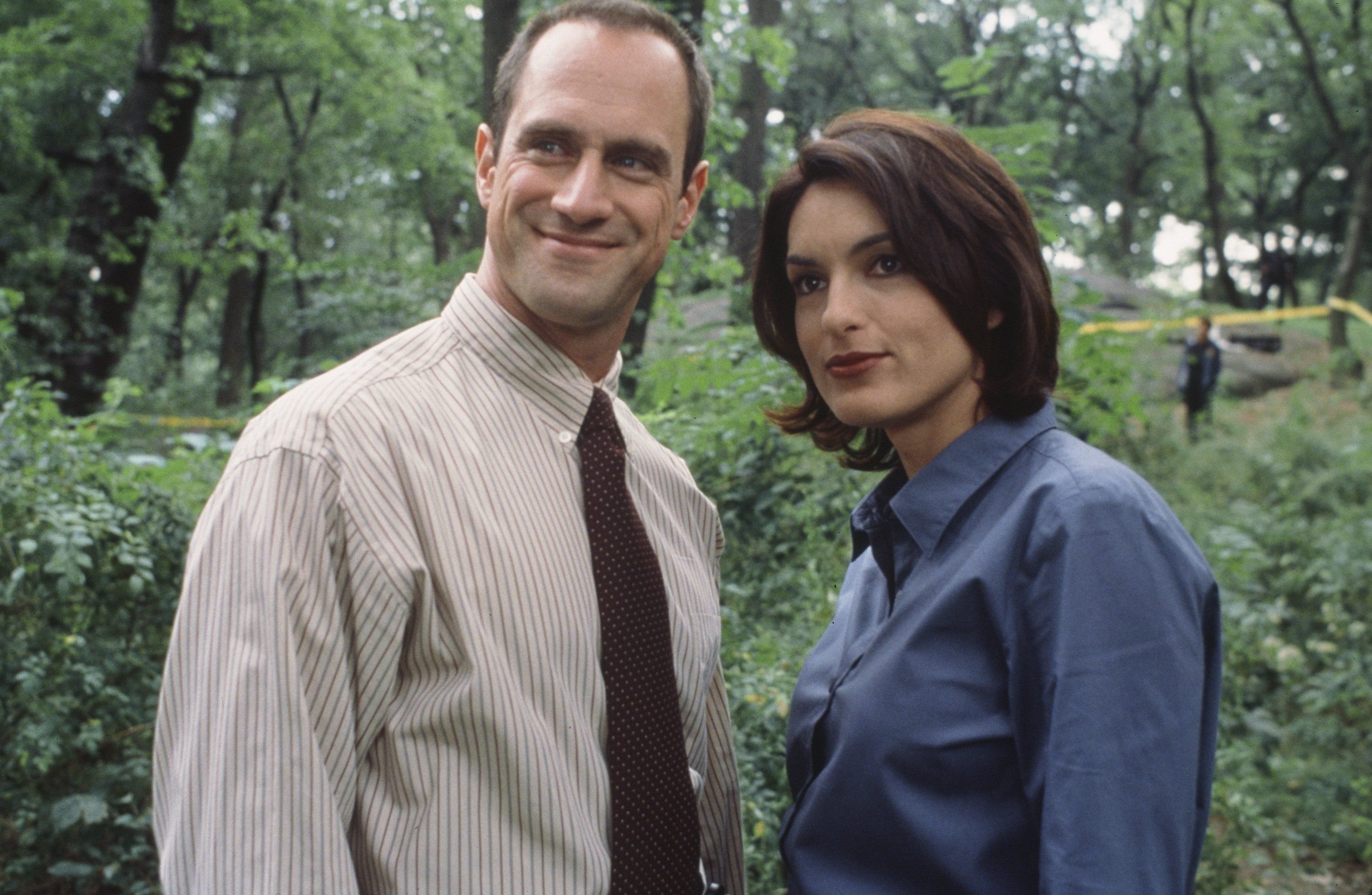 Christopher Meloni as Detective Elliot Stabler, Mariska Hargitay as Detective Olivia Benson. | Getty Images
It seems like a lifetime since fans saw the beloved detective duo on-screen together. Hargitay and Meloni made the long wait worth it as they portrayed the emotional reunion and moment of explanation between the two characters.
The iconic detective partners who were the leads in "Law & Order" were last seen together at the end of season 12. The crossover episode saw Benson questioning Stabler's abrupt exit out of his life. The detective replied:
"I know. I was afraid if I heard your voice I wouldn't have been able to leave."
With a heap of emotions and questions lying between the two characters, Benson and Stabler have to put their personal feelings aside to work together to find the person behind the attempted murder they are investigating.
Hargitay is Meloni's daughter's, whom he shares with his wife Sherman Williams, godmother.
The loss of the victim, Kathy, is the bridge to Meloni's newest venture as Stabler embarks on his own journey on the spin-off "Law & Order: Organized Crime" while Benson continues on "Law & Order: SVU."
While Benson and Stabler were on a decade-long hiatus, Hargitay and Meloni's off-screen relationship was stronger than ever. The two actors share a special bond behind-the-scenes, which continues despite no longer being colleagues.
Hargitay and Meloni worked side-by-side for twelve seasons before Meloni left "Law & Order" in 2011. Their connection was instantaneous, and their friendship lasting as Hargitay revealed:
"I walked in, saw him, and I went, 'That guy. That's the guy.' It went deep, very fast. "
The "Law & Order" stars played an active role in each others' lives. Hargitay is Meloni's daughter's, whom he shares with his wife Sherman Williams, godmother, a testament to the close relationship that the actors share.
57-year-old Hargitay is also a parent as she shares her three children, August, Amaya, and Andrew, with her husband of 16 years, Peter Hermann. Hermann and Hargitay also met on the set of the crime detective series.
Meloni and Hargitay maintained their close relationship after the actor left his role as Stabler behind in 2011 when contract negotiations did not go as planned and Meloni decided to walk away.
The two shared that getting back into their dynamic on the show was no challenge whatsoever as their shared bond is stronger than ever, allowing them to portray their characters strongly and without difficulty.
Please fill in your e-mail so we can share with you our top stories!