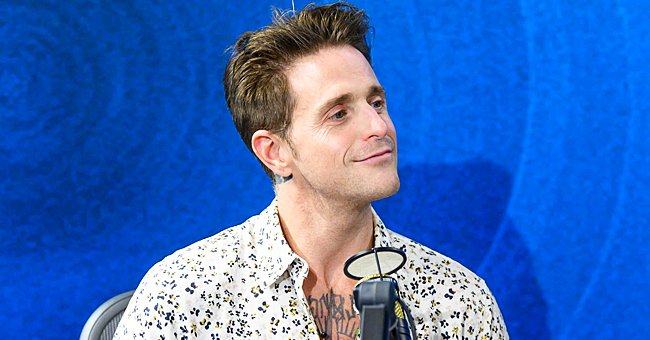 Getty Images
See Cameron Douglas' Relaxing Beach Day Photos with His Baby Son

With the latest adorable photos he's shared on social media, Cameron Douglas, the eldest son of Hollywood actor Michael Douglas, is undoubtedly melting fans' hearts.
Cameron Douglas became a father for a second time. Recently, the actor took to his Instagram Stories, sharing sweet pictures of himself and his son Ryder enjoying the beach.
In one of the photos, Douglas takes a selfie with his new bundle of Joy. In good spirits and wearing sunglasses, the proud father posed for the camera with a smile on his face.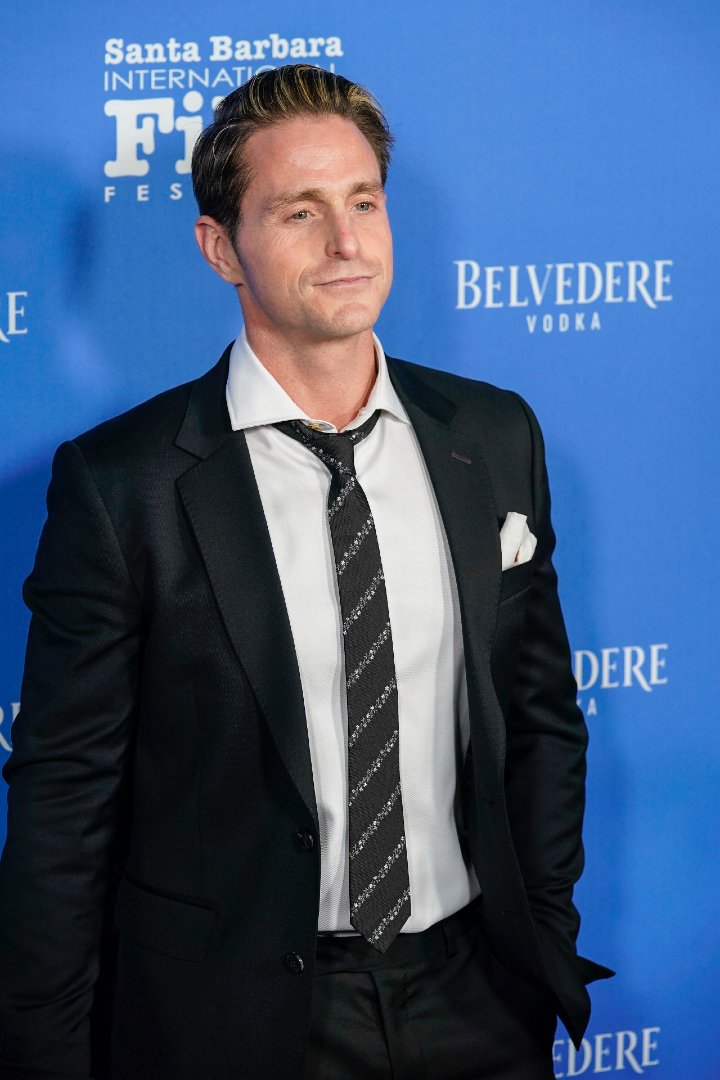 Cameron Douglas in Santa Barbara, California, in November 2019. | Photo: Getty Images
Meanwhile, Ryder was lying peacefully and looking very cute in his outfit. Although the baby boy wasn't even looking at the camera, he has clearly inherited his good looks from his father.
The second photo shared by Douglas shows him standing atop the rocks. The actor displayed his shirtless physique with so much pride. He captioned the image: "Beach Day."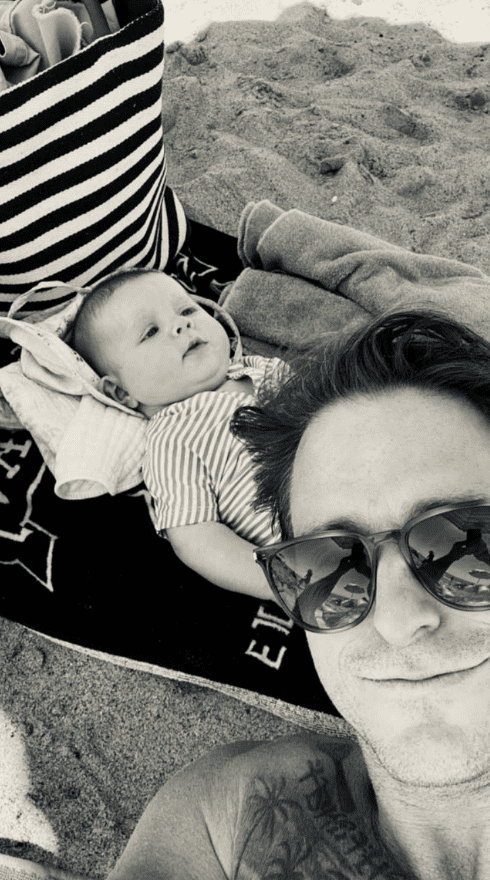 Cameron Douglas and his son Ryder enjoying the beach. | Photo: Instagram/cameronmorrelldouglas
Last December, Douglas shared a very heartwarming photo on Instagram with his family's newest addition, introducing Ryder to the world together with long-time girlfriend, Viviane Thibes.
The actor called his daughter "a source of inspiration."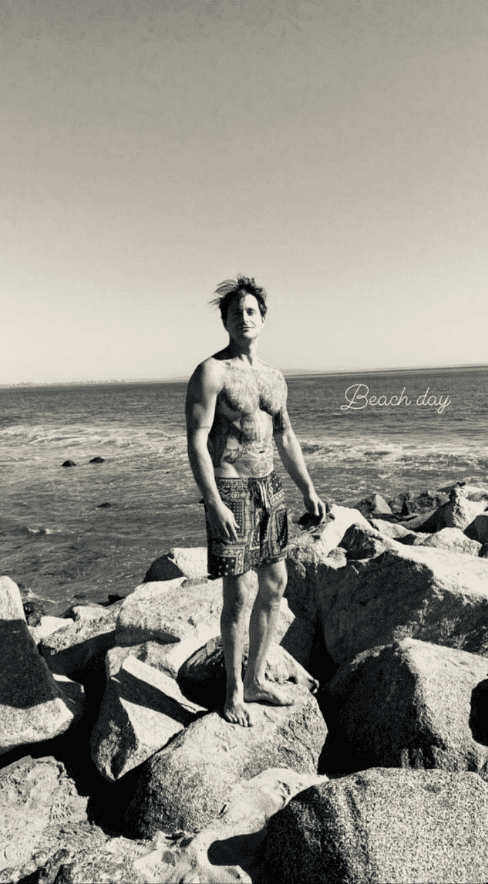 Cameron Douglas going shirtless for a beach day. | Photo: Instagram/cameronmorrelldouglas
Also featured in the photo was the couple's daughter, Lua Izzy, wearing a princess Elsa dress. She received attention for her amusing expression from her renowned grandpa, Michael Douglas.
Lua Izzy's 3rd birthday was celebrated three days before Douglas and Thibes announced their son's birth. The doting father posted a black and white photo of his beautiful daughter on Instagram.
In an interview with PEOPLE in 2019, Douglas revealed that being in Lua Izzy's company makes a huge difference in his life. The actor called his daughter "a source of inspiration."
Douglas said he hopes Lua Izzy will know her father has accomplished very much and is doing well and that maybe the little girl will be very proud of him on his journey.
In his most recent list of priorities is helping addicts to wake up before they make the same demoralizing choices of self-destruction that defined the life of Douglas for almost twenty years.
In his 2019 memoir "Long Way Home," Douglas traces the deep, buried roots of his addiction and crime, giving the book a profound and telling insight into his illustrious family at the same time.
Please fill in your e-mail so we can share with you our top stories!