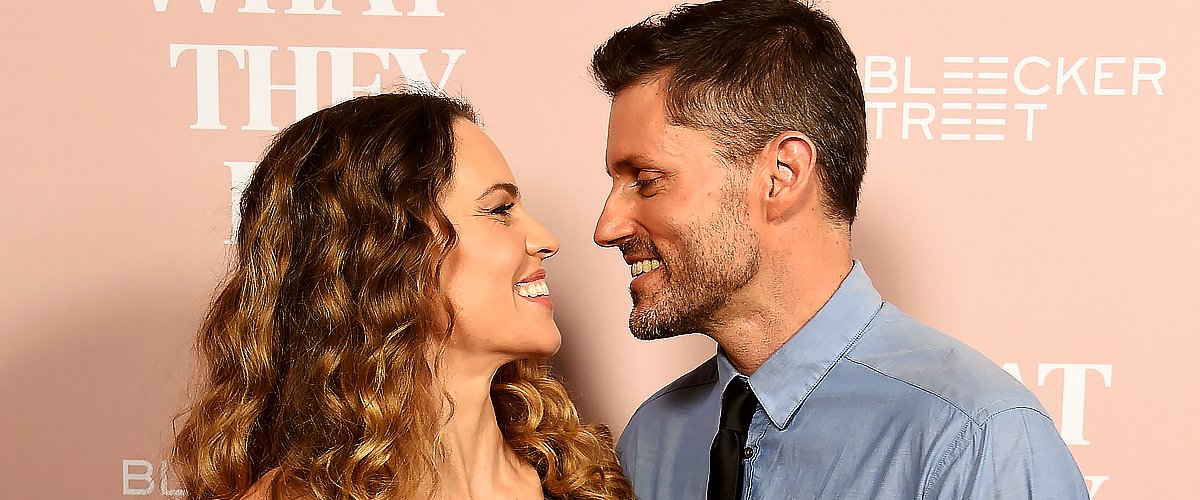 Getty Images
Philip Schneider Is Hilary Swank's Second Husband — Look inside Her 2 Marriages
Actress and film producer Hilary Swank is married to entrepreneur Phillip Schneider. The union marks the 46-year-old's second marriage, having been previously married to actor Chad Lowe.
Hilary Swank, the actress and producer, has been happily married since 2018 to Phillip Schneider. However, before walking down the aisle with Schneider, the actress was married for almost a decade to actor Chad Lowe.
While it is no news that it took the star two weddings to eventually find love, details of her two marriages may seem elusive, as the actress prefers to keep her relationship under wraps.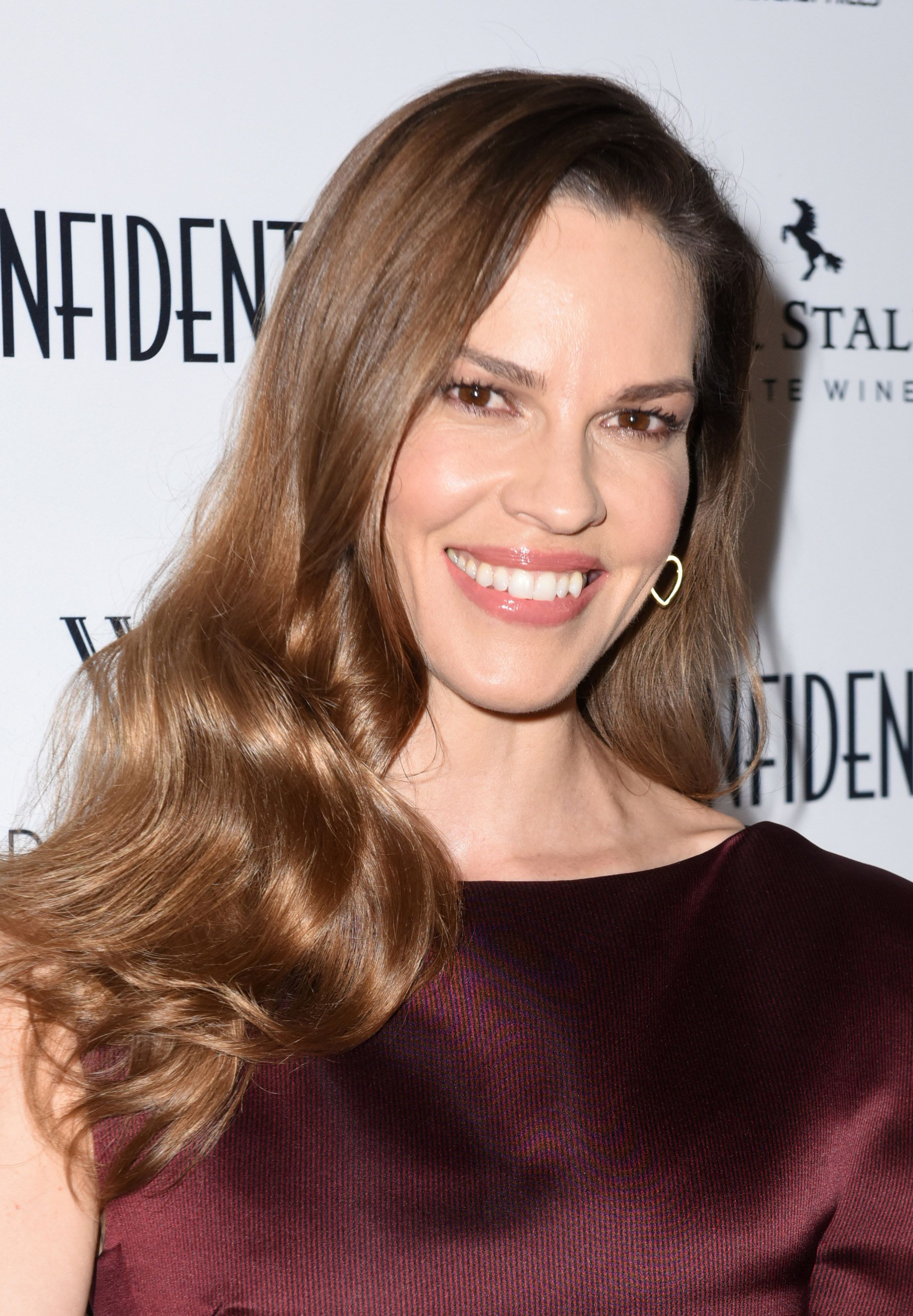 Hilary Swank at Waldorf Astoria Beverly Hills on April 12, 2018 in Beverly Hills, California. | Photo: Getty Images
Below are some juicy details about her love life, marriages, and two husbands that have been dug out over the years.
WHO IS SWANK MARRIED TO?
Hilary Swank is currently married to her husband of two years, Phillip Schneider. Although not as famous as his beau, Schneider makes an impressive living away from showbiz. According to Vogue, he is a social venture entrepreneur.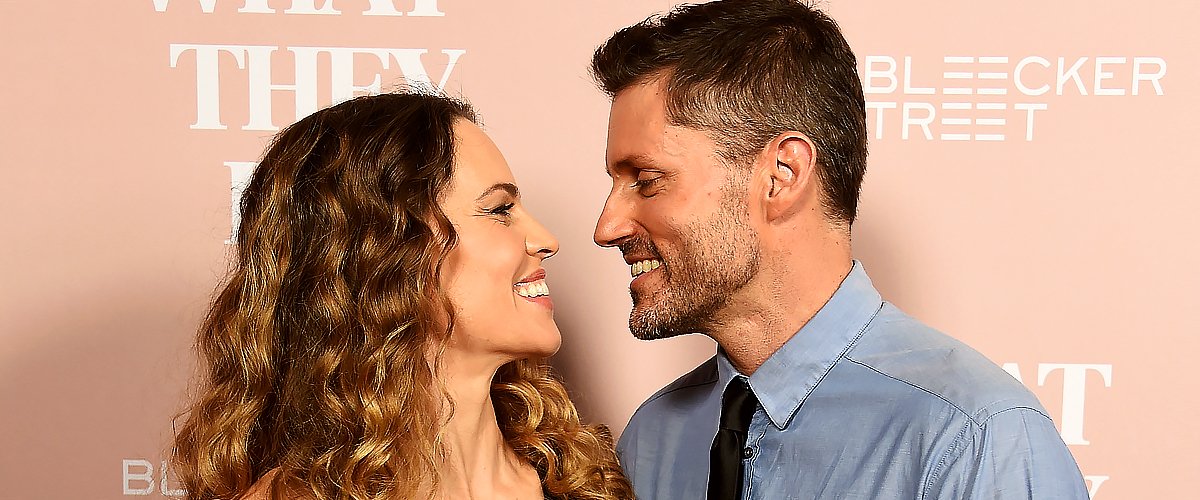 Hilary Swank and husband Philip Schneider arrive at the Los Angeles Special Screening Of "What They Had" at iPic Westwood on October 9, 2018 | Photo: Getty Images
Forbes further described his profession as "combining capitalism with a do-gooder mentality." Aside from his entrepreneurial ventures, Swank's husband has worked in the film industry, serving as a property master. Additionally, the businessman is a lover of nature, just like his other half.
THEIR BEAUTIFUL LOVE STORY
Phillip Schneider and Hillary Swank's love story began with their first meeting on a blind date set up by actor Misha Collins's wife, Vicki. They became smitten by each other and ended up spending almost the entire day together.
Schneider admitted that they met up at 10 a.m. and ended the date at 11 p.m., evidence of how much they enjoyed each other's company. They hooked up a couple of times afterward before eventually becoming an item, all the while keeping their romance away from the media.
In 2016, after knowing each other for a year and a half, Schneider popped the big question during a romantic getaway in Colorado. He received a resounding yes in return.
THEIR LAVISH WEDDING
Two years after their secret engagement, the lovebirds tied the knot in a rustic, intimate ceremony in Carmel, California. The nuptials took place on August 18, 2018, at the Santa Lucia Preserve, surrounded by hundreds of over 800-year-old redwood trees.
Going further, she admitted to always wanting to have kids right from a really young age.
Hillary Swank and Phillip Schneider's lavish outdoor wedding was a nod to their shared love for nature. The actress graced the ceremony in an extravagant Ellie Saab Couture wedding dress, with her BFF, Mariska Hargitay serving as the maid of honor.
BECOMING A HAPPY BRIDE
Walking down the aisle with Schneider turned out to be one of the best decisions Swank ever made. The actress once disclosed in an interview that although it took a lot of time to find the right guy, eventually settling down with the businessman made the wait worthwhile.
When asked if there was anything she would change about her husband if given a chance, Swank replied in the negative, adding that he was a great guy. She also explained how marrying Schneider made her a happy wife again.
She shared: "There isn't anything that I would really change. I'm really happy with him." Swank also revealed that before meeting her prince charming, she had, "Kissed a Lot of Frogs."
HILARY SWANK'S FIRST MARRIAGE
Long before meeting her entrepreneur beau, Hilary Swank, was married to actor Chad Lowe. Their union lasted for 13 years before their eventual divorce.
The duo met for the first time in 1992 at a party which the actress coincidentally attended alongside her "Growing Pains" co-star, Leonardo DiCaprio. Despite having a handsome date, she immediately had eyes for Lowe, an experience she described as love at first sight.
Swank and Lowe eventually hooked up and kicked off their romance soon enough. After dating for several years, the twosome tied the knot in September 1997. For almost a decade, they remained the ultimate Hollywood sweethearts.
One major highlight of their relationship was the actress infamously forgetting to thank her then-husband during her first Oscars acceptance speech. Of course, she made up for the fluke in 2005, thanking him before anyone else while receiving her second Oscars award.
However, their seemingly perfect marriage came crashing barely a year later. The former couple announced their intention to divorce in January 2006 and finalized the process the next year. The two never had kids together.
WHY THE TWOSOME SEPARATED
Hilary Swank and her former beau's separation came as a shock to many, especially as the reason for the split remained vague. Speaking on why they divorced, the actress attributed the outcome of their marriage to "growing apart."
However, she clarified that growing apart was just one of many reasons, as people only grew apart due to an accumulation of reasons. One of those reasons, she admitted, was Lowe's substance abuse.
Lowe also confirmed this in an interview, admitting his addiction led him to lose the love of his life. He, however, clarified that he would be forever grateful to his ex-wife for standing by him through his tough battle and being there during the difficult time of his life.
The actor went on to set the record straight, that their divorce had nothing to do with Swank's career success, contrary to public beliefs of spousal jealousy between them over her more accomplished career.
Despite the divorce, the exes have remained on good terms, with each maintaining that there was still so much love between them.
ON HAVING KIDS
In 2010, while dating ex-boyfriend John Campisi, who was also her agent, the actress disclosed that having kids was not part of her immediate plans.
Going further, she admitted to always wanting to have kids right from a really young age. But she preferred to do so when the time was right.
Nearly ten years later, the 46-year-old married her Mr. Right. Many believed the right time had finally come for the actress, who admittedly valued the sanctity of marriage.
Following her 2018 nuptials with Schneider, a source close to the couple revealed that the lovebirds were finally ready to start a family as soon as possible.
The source went on to explain that the actress finally felt ready to live up to her high standards of motherhood, a self-assurance she lacked ten years ago.
Three years later, the world still awaits the arrival of Swank's mini-me, in hopes of witnessing her take on her most important role yet ꟷ motherhood.
Please fill in your e-mail so we can share with you our top stories!