Tom Brady's Wife Gisele Bündchen Shows off Her Endless Legs on Vogue Cover
Tom Brady's wife, Gisele Bündchen, graces the cover of Vogue Hong Kong, showing off her long slim legs in stylish printed coordinates. 
While she's been focusing on her family with Tom Brady in more recent times, there's no denying the fact that Gisele Bündchen is an effortless supermodel. Now, she graced the cover of Vogue Hong Kong, looking better than ever. 
Dressed in Dior, the 40-year-old model posed casually while showing off her long legs as she sat on a stone bridge with lush greenery behind her. In the magazine issue centered on sustainability, she spoke about her environmental work.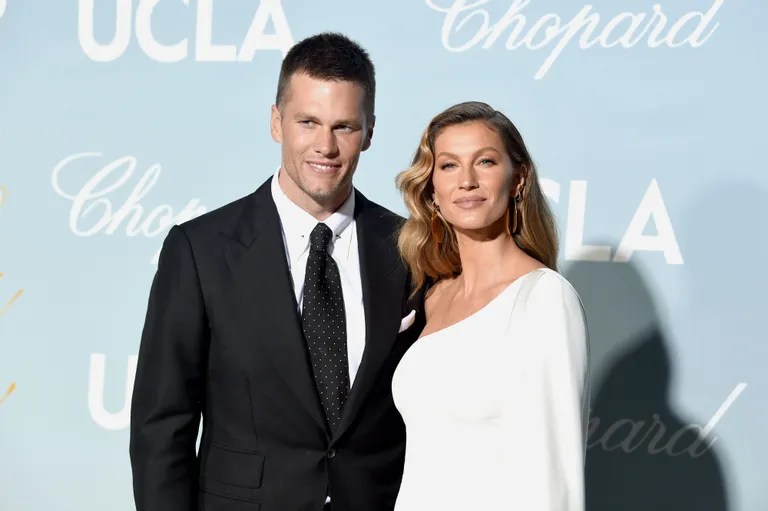 Along with the photo, the publication teased fans of what they can expect from the interview with the Brazilian model, including the excellent work she's done in helping plant 40,000 trees in the Amazon Rainforest. They also shared a photo of Bündchen posing in a tie-dyed kimono and gold accessories. 
Her blonde curly locks were in display in the picture, falling to cover a part of her eye. She wore natural-looking makeup as she stared straight at the camera. 
When she isn't modeling, Bündchen is at home with her husband and two children. She married NFL star Tom Brady in 2009, and together they share two kids; Benjamin, 11, and Vivian, eight. She is also stepmom to Brady's son Jack with ex-girlfriend Bridget Moynahan. 
The Bradys reside in Tampa Bay, where their mansion gives them gorgeous views of the water. They've been living in Florida since April 2020, after Brady was signed to the Tampa Bay Buccaneers. By October 2020, they bought their own home that has five bedrooms and eight bathrooms for $17 million. 
Ultimately, the NFL legend is enjoying his time in Florida. He once shared that he is enjoying it so much that he is considering never living in colder areas in the US in the future. However, his daughter Vivian begs to differ as she does not like the hot weather to be the same all year long. 
Vivian will have to wait a little longer before their family can move elsewhere, as Brady extended his contract with the Buccaneers. The contract ties him to the team for another season, and Bündchen couldn't be happier for her husband.  
While Brady could easily retire given his impressive record, he believes he has a lot more to give. As he continues to perform his best, Bündchen is right behind him, giving him all the support he needs. 
Brady recently won his seventh Super Bowl title. He won it with the Buccaneers after playing for the New England Patriots for two decades.