Bill Bellamy Poses in a Family Snap with His Wife of 19 Years & Their 2 Kids Who Resemble Him
Bill Bellamy is living his best life with his family. They were a picture of bliss in a photo his wife, Kristen Bellamy, posted recently on Instagram.
Actor and stand-up comedian Bill Bellamy is a certified family man. The actor spent a meaningful Easter with his family, as shown in a snap uploaded by his wife, Kristen Bellamy.
On Instagram, Kristen posted a sweet family photo taken aboard what appeared to be a yacht. A magnificent view of the ocean and blue skies served as their backdrop.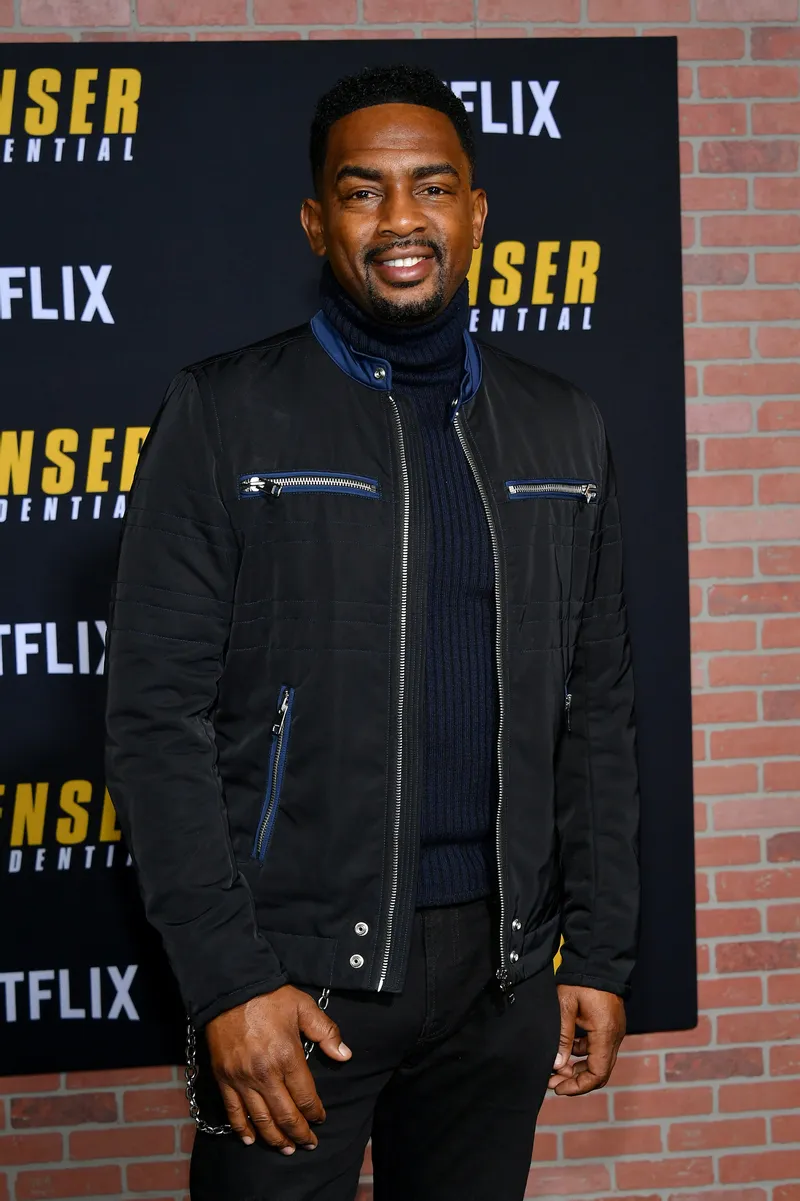 In the photo, Bill, Kristen, and their son and daughter basked in the golden hour, which reflected on their glowing skin. Bill had one arm around Kristen's shoulder and another around his son's.
The photo showed the family's tight bond. Bill has always taken pride in parenting as well as his enduring marriage to Kristen. He shared their secret in a 2012 interview:
"It's about communication and connection... Do things that keep you connected."
Their strong and deep connection is evident in the photo Kristen shared. Aside from their unbreakable union, the family is also admired for their stunning looks.
The actor has also managed to amuse his fans with his funny parenting stories.
The family of four looked chic, even in simple clothing. Kristen went for a dress with intricate details, while their daughter, Bailey Ivory, opted for a hipster look.
The younger lady sported ripped blue jeans and a body-hugging top that revealed ample cleavage. She covered her slender shoulders with a multi-colored cardigan.
Meanwhile, the father-son duo, who appeared to have the same height, dressed down in board shorts and plain tops. Bill wore a blue sweater and his son, Baron, wore a white T-shirt.
The stand-up comedian's avid fans filled the post's comments section with well-wishes and a flood of emojis conveying their deep admiration for the tight-knit family.
Bill, who cemented his place in the entertainment industry with the 1997 film "Love Jones," has enjoyed massive career success. Still, his life's crowning glory is his family.
He does not shy from sharing about his family life. The actor has also managed to amuse his fans with his funny parenting stories. Earlier, he talked about his experience with parenting teenagers.
He revealed that while he would spend Halloween with his children when they were younger, they now opt to hang out with friends. Bill also said he used to go all out on Halloween costumes with his kids, but times have changed.
Bill is one of the many Hollywood celebrities who shared this year's Easter celebration with their social media fans. Before him, veteran actress Viola Davis shared her take on the same occasion.
The multi-awarded actress's Easter celebration was special because she shared it with her adopted daughter, Genesis Tennon. Fans described the picture Davis snapped a few days ago as adorable.