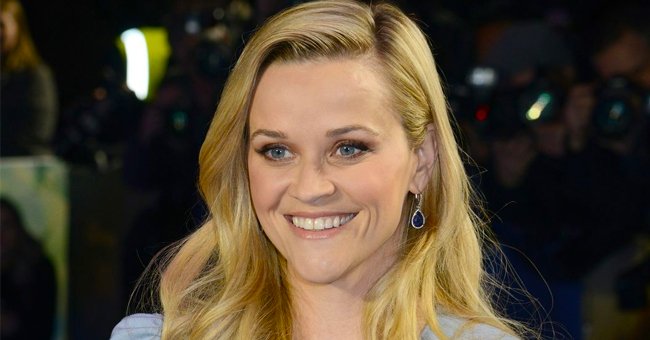 Getty Images
Reese Witherspoon Shares a Sweet Photo with Her Grown-up Son and They Look So Alike
Reese Witherspoon shared a gorgeous sunset photo with her 17-year-old son over the weekend, and it showed how alike they look.
Reese Witherspoon's recent photo with her 17-year-old son, Deacon, really shows how alike they look. The mom and son posed for a selfie during a gorgeous orange and golden sunset.
Deacon is Witherspoon's middle son. She shares him and his eldest sister, Ava, with her ex-husband, Ryan Phillippe. The two were married in 1999, but their divorce was finalized in 2008.
Witherspoon's second child looks just like her. The mother and son have the same dimpled smile, gorgeous hair, and flawless skin. They both also wore white tops for the photo.
Witherspoon wrote a sweet caption to express how much she loves her son. She added that his outlook on life inspired her every day. "The Legally Blonde" actress captioned the photo:
"Not enough words to say how much I love this guy ? The way he looks at the world inspires me everyday @deaconphillippe."
Witherspoon is not the only one singing praises. For Witherspoon's birthday, Deacon shared a sweet message about his mom on his Instagram story. He shared a sweet photo of him resting his head on Witherspoon's shoulder.
It seems the mother and son inspire each other as Deacon wrote that the accomplished actress and his mother inspired him every day and was thankful for her.
Witherspoon and Toth just celebrated their 10th wedding anniversary.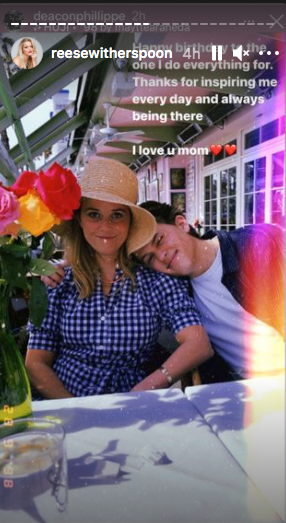 Deacon Phillippe shared a sweet post for his mom's birthday in March, 2021. | Photo: Instagram/reesewitherspoon
The two seem very close. Deacon even shares her name as his second name is Reese, which is technically Witherspoon's second name as she was born Laura Jeanne Reese Witherspoon.
Deacon has made a few appearances on his mom's Instagram account. In January, she shared a photo of the two showing off their beautiful smiles while posing in front of the moon. She captioned the photo:
"Love him to the moon ?? @deaconphillippe"
Of course, Deacon's siblings, Ava and half-brother Tennessee. Ava was born in 1999 and looks just like her mom. Witherspoon shared a Christmassy photo of the two during the holiday season.
Tennessee is Witherspoon's youngest child. She welcomed him with her husband, Jim Toth, in 2012. Witherspoon recently shared an adorable photo of him with their dog, Major.
Witherspoon and Toth just celebrated their 10th wedding anniversary. She marked the occasion with a stunning throwback from their wedding. In the photo, Toth kisses her on the head while she is smiling brightly toward the camera.
Toth is co-head of the motion picture talent department for the talent agency, Creative Artists Agency. In 2018, Harper's Bazaar reported that he represented celebrities like Matthew McConaughey and Scarlett Johansson.
Please fill in your e-mail so we can share with you our top stories!