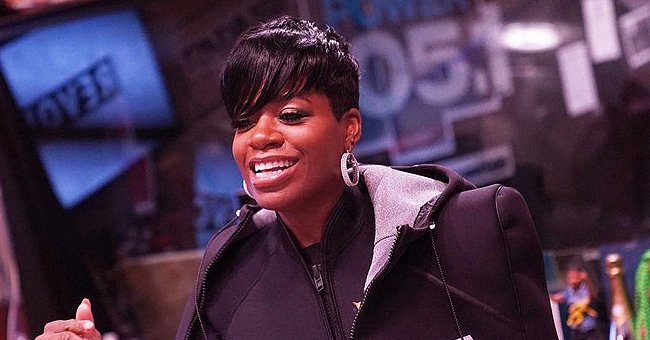 instagram.com/tasiasword
Fantasia Rocks a Tight Black Dress as She Flaunts Her 6-Month-Old Baby Bump & Chic White Nails
Fantasia Barrino recently stunned her fans on social media with a picture that captured her in a tight black dress which showcased her bulging baby bump.
Fantasia Barrino is just a few months away from delivering her third child and she can't wait. The expecting mother recently shared a shot that showed off her baby bump via her Instagram stories.
The shot featured a close-up of her midriff. In it, she rested her perfectly manicured hands on her bulging tummy. She put a sticker at the edge of the picture that identified her bump as a six-month-old one.
Barrino's nails were fixed and they were perfectly painted white. The singer also added the name of her baby to the post. She wrote as a caption, Keziah Taylor which is the beautiful name they had picked to name their baby girl.
Just below the name, Barrino shared a pink teddy's face with the word "baby girl" inscribed on it. It was the most gorgeous teddy head and the mother to be using it to state the gender of her child made it seem even more perfect.
The "American Idol" alum first announced that she was expecting a child with her husband Kendall Taylor in 2020. She is already a mother to two kids, Dallas Xavier 8, and 19-year-old Zion Quari. Taylor is the dad to a son named Treyshaun.
The announcement came during her speech about her fertility issue on an Instagram Live session with her husband. She referenced Rachel from the bible, revealing that she began to "pray like Rachel" in hopes of getting pregnant.
Barrino urged her fans to keep trying and they will conceive before standing up to reveal her swollen belly. Apparently, her prayers were answered.
Barrino says her body "is tired."
In an appearance at Tamron Hall's show, Barrino revealed that the pregnancy culminated hers and her husband's three-year journey. She said they toiled for years just to conceive naturally.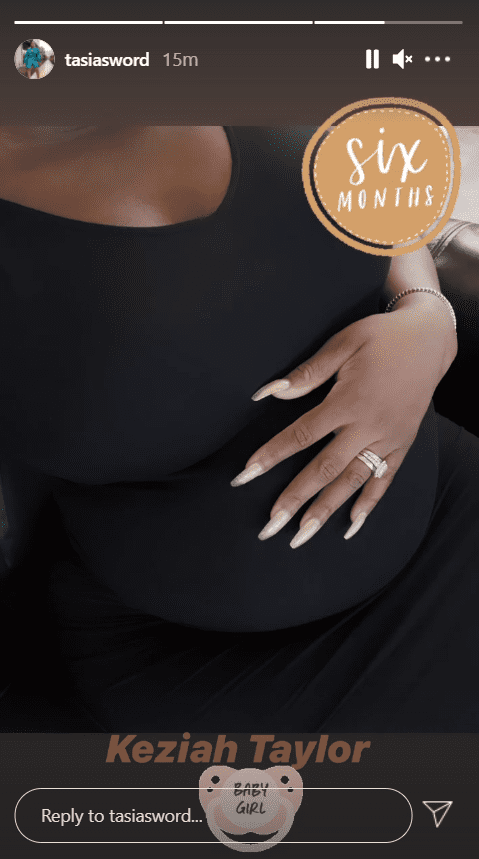 A picture of a pregnant Fantasia Barrino cradling her baby bump on Instagram | Photo: Instagram.com/tasiasword
Ironically, her prayers were answered as soon as they stopped trying. She got pregnant, and they did a gender reveal in January— it's a girl.
Things have been going well until Barrino revealed that she was suffering from pregnancy complications. According to what she said in videos she shared via her Instagram story, her girl wanted out too early, but they are dealing with it.
Hopefully, they are able to delay the delivery a bit longer. However, Barrino says her body "is tired" but that they have got it. She praised her husband for his unwavering support through it all.
Barrino tied the knot with Taylor in 2015. He was the happy ending she was looking for, and he has done nothing but prove that since they got married.
Prayers are going up for the adorable couple, with many of their fans sending well wishes with vows to pray for safe delivery. If anything, Barrino has always shown she is a strong woman; there is little doubt that she will pull through this ordeal.
Please fill in your e-mail so we can share with you our top stories!