Andy Cohen Expresses Immense Gratitude to His Longtime Friends after a Joint Vacation
Radio and TV talk show host Andy Cohen took to social media to express how grateful he is to his longtime friends Anderson Cooper and Bruce Bozzi following their joint vacation.
"Watch What Happens Live!" star Andy Cohen took to Instagram to honor his friends, journalist Anderson Cooper and businessman Bruce Bozzi.
He wrote, "Immense gratitude for a vacation with great friends," while adding a sunny emoji in the process. Cohen shared two photos showing him and his pals on a boat.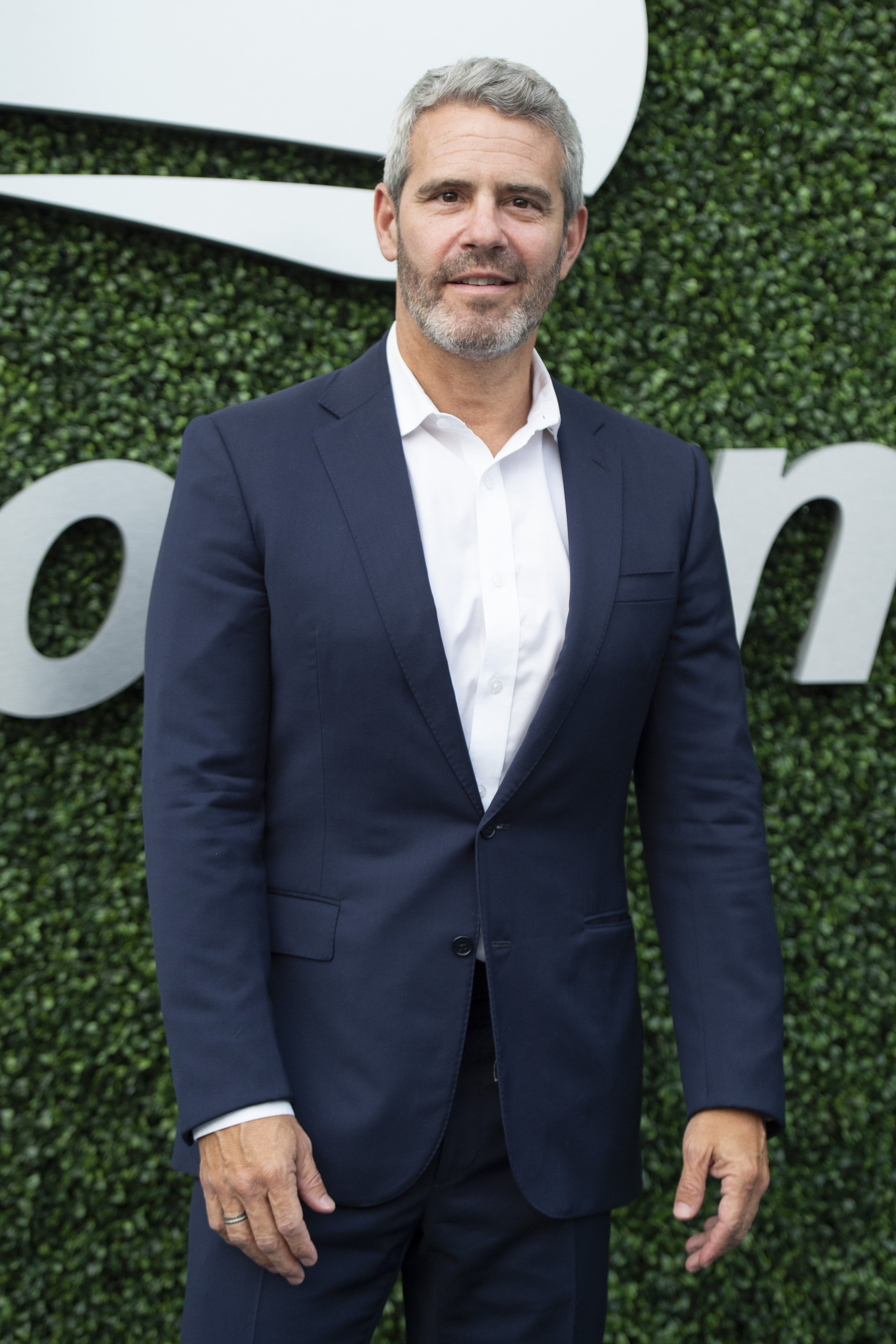 COHEN & FRIENDS ON VACATION
The first picture showed him sitting alongside Cooper while they both smiled. The snapshot's backdrop showed the ocean in full display as the two friends appeared to be conversing.
Cohen wore a green T-shirt that had blue prints and accessorized with blue sunglasses. Anderson, on the other hand, also wore a T-shirt, which is gray.
The 53-year-old wore his reading glasses with a black cap. Another snap showed Bozzi and Cohen posing for the camera smiling from ear-to-ear while standing on the boat.
Cohen was in his leopard-print robe while barefoot, and Bozzi wore a white tee with brown plaid trousers. He completed his look with a matching brown hat.
COHEN'S FRIENDSHIP WITH ANDERSON
According to The Things, Cohen and Anderson have been friends for decades and became dads at the same time too. Despite their platonic relationship, the duo was once expected to turn romantic.
They were set up on a blind date by a mutual friend back in the 90s in New York City. At the time, 52-year-old Cohen had just started working at CBS, and Anderson was a young correspondent for ABC.
According to the outlet, 45 seconds into their date, they both knew it was not going anywhere. Cohen reportedly asked Anderson about his famous mother, Gloria Vanderbilt, which turned him off.
Although their hopeful romance dwindled after only one date, the pair instantly would become friends and have been ever since their encounter.
BOZZI'S RELATION WITH COHEN
The two are also best friends to Bozzi, who happened to change his career in February 2020. According to Bravo TV, he carried his family's legacy by serving as an executive at the Palm Restaurant Group for 35 years.
At the time of his exit, his friend Cohen took to Instagram to share how emotional it was for him to witness his pal bowing out of the family business based in New York City, founded in 1926. He shared excitement for his new venture.
COHEN'S SON BENJAMIN
As supportive as he is of his friends, Cohen is also a doting father to his 2-year-old son Benjamin. Cohen welcomed his baby boy on February 4, 2019, via surrogacy.
According to People, A-list celebrities have met and snuggled up to the producer's child. The list spans from TV hosts Jimmy Fallon, Kelly Ripa, including Anderson, who also welcomed his son Wyatt via surrogate.
STARS' KIDS WELCOMED VIA SURROGACY
Other stars have also had their kids via surrogacy, including reality star Kim Kardashian and her estranged husband, Kanye West. The couple welcomed their third child, Chicago, in January 2018 and their son Psalm arrived in May 2019 via gestational carrier.
Gabrielle Union and her spouse Dwayne Wade surprised fans in November 2018 after they revealed they secretly welcomed a baby girl via surrogate. Celebrity hairstylist Jen Atkin and her husband Mike Rosenthal debuted their son, River, in March 2021.