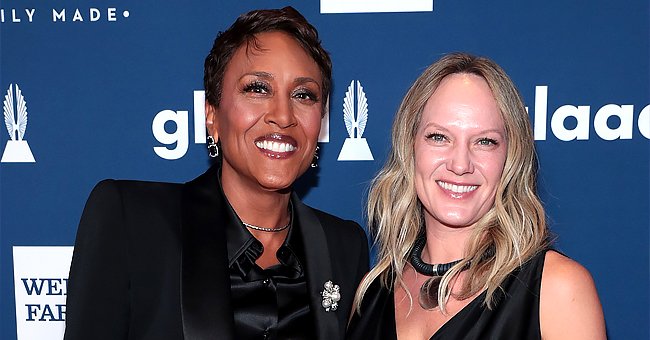 Getty Images
Robin Roberts Gets Real about State of Her Relationship with Amber Laign Amid COVID-19
"Good Morning America" anchor Robin Roberts recently adorably gushed about her relationship with her longtime lover, Amber Laign, and how beautifully they have grown during the pandemic.
Despite the many woes that have come with it, the pandemic has also given many people the opportunity to bond with their loved ones. This stands true for "Good Morning America" anchor Robin Roberts.
In a recent interview with People, the show anchor opened up about the blooming and growth of her relationship with her longtime partner Amber Laign amid the pandemic.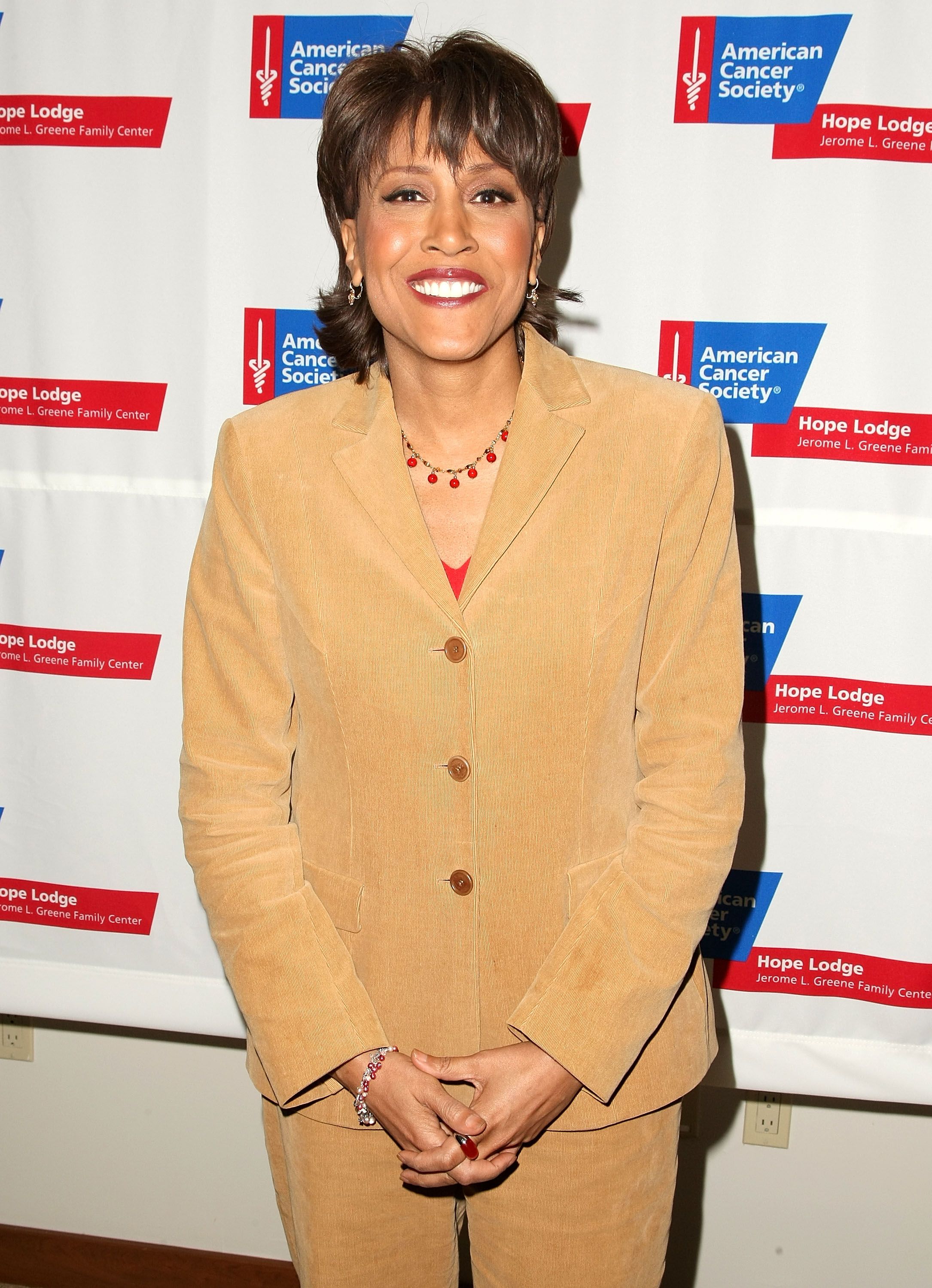 TV show host Robin Roberts during the Hope Lodge NYC grand opening hosted by Her Majesty Queen Noor on March 4, 2008 | Photo: Getty Images
The 60-year-old also admitted that the pandemic has been challenging in its many unexpected ways, but she chooses to be grateful that her bond with Laign has grown stronger than ever.
Roberts moved from New York City and relocated to Connecticut when the pandemic first set in. She joked that she did not pack a lot of clothes but packed an abundance of patience — an ingredient she swears strengthened their bond. Roberts added:
"We're going on 16 years now. We spent more time together this past year than in the previous 15 years combined. We've never been stronger."
The "GMA" frontwoman also shared that their understanding of their priorities greatly improved over the year. They found that neither of them has to be on the hamster wheel at all — no flights or meetings to catch — just both of them in their bubble.
Roberts also added that she is grateful for the staff at "Good Morning America" who have worked hard to keep things running despite being in the middle of a pandemic.
After being together for so long, Laign and Roberts truly make a heartwarming duo, but the journey has not been all roses.
Robin Roberts and Amber Laign have been together for nearly two decades. Thus, it is inevitable that their lives have become so adorably interwoven. In Roberts' career, one finds a bit of Laign and vice versa.
Laign is the proud owner of her company, Plant Juice Oils. Her lady love has been nothing but supportive and has even served as an influencer for the brand over the years.
During Women's History month, Laign dedicated an Instagram story post to celebrate Roberts and her business partner, Marci's daughter, Alexa. She revealed that both women were the inspiration behind the company and sweetly gushed over them both.
After being together for so long, Laign and Roberts truly make a heartwarming duo, but the journey has not been all roses. Many years ago, Roberts battled cancer and came out victorious with Laign by her side.
Early in 2020, tragedy struck when Laign lost her father. A week after the tragic incident, Roberts revealed that the grieving daughter was doing her best to heal and spend time with her family.
Please fill in your e-mail so we can share with you our top stories!