Serena Williams Talks about Her Migraines as She Stars in a Commercial with Olympia for UBRELVY
Tennis superstar Serena Williams opened up about her migraine attacks in her latest medicine ad with her cute daughter Alexis Olympia Ohanian, Jr.
Serena Williams recently shared on her Instagram a video of her UBRELVY commercial. She was not alone in the clip, as her daughter, Alexis Olympia, joined her in the clip. 
The black-and-white video showed Williams, 39, lying on her bed and shielding her eyes from the light. Later, Olympia, 3, runs across the room, climbs up on her mother's bed, and gives her a sweet hug.
In another scene, they were dressed in a sporty ensemble playing on the tennis court. Instead of exchanging a high five, Olympia and Williams playfully smashed their tennis racquets. 
Williams wrote that she keeps her UBRELVY medicines next to her bed. Despite being one of the strongest athletes in tennis, she is prone to migraine attacks. Williams said of her experience after taking the medicine:
"When I took UBRELVY for the first time, I forgot I even had a migraine. It acted really fast. "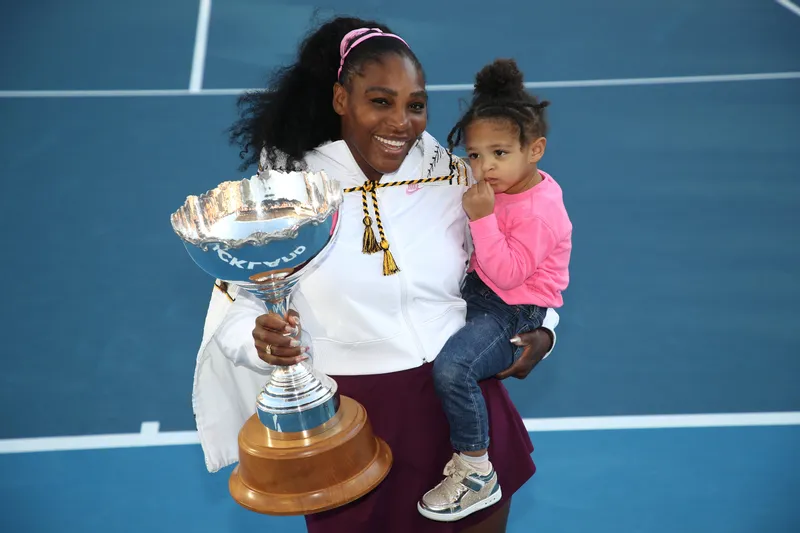 The medicine ad was the most recent one Williams and Olympia shared. Before they nailed the commercial, they had appeared as models for Stuart Weitzman, a known brand for celebrity shoes and accessories.
It was Olympia and Williams' first-ever fashion ad for the famous brand. Williams spoke about being a mother to Olympia on the brand's campaign video, in which she said she isn't sure if her daughter will follow in her footsteps. 
While tech and tennis are two exciting skills, Olympia has shown interest in the creative arts.
The 23-time Grand Slam champion shares Olympia with her husband, former Reddit co-founder and tech entrepreneur Alexis Ohanian. The power couple tied the knot in 2017.
Since marrying her husband, Williams recently shared her thoughts about marriage. In an earlier Instagram Q & A with her fans, she said that marriage is not bliss, but it can be a joyful union if a couple works at it. 
In addition to enjoying their marriage, Williams and Ohanian have also enjoyed raising Olympia, who is becoming more curious about her surroundings. For instance, the little girl appeared in her father's podcast video.
Ohanian often features Olympia in his social media posts and his fun videos. These are some of his favorite ways of spending time with his daughter besides taking her to his wife's tennis games. 
Being the daughter of famous parents, Olympia can pursue either of their careers. If she wants to pursue tech, she has  Ohanian to coach her in coding. If she wants to focus on sports, she has Williams to train her. 
While tech and tennis are two exciting skills, Olympia has shown interest in the creative arts. She was earlier captured on video painting on a canvas while humming a tune.