Lela Rochon's Daughter Asia Flashes a Huge Smile after Getting Accepted into USC (Photos)
Lela Rochon is one proud mother who does not mind flaunting her kid's achievements. She recently showed photos of her beautiful daughter Asia smiling after getting accepted to USC.
Many mothers are in awe of their children's developments. These distinct periods like birthdays, graduation, and admissions are milestones worth celebrating.
News like these often come with mini parties or indoor celebrations which find their way to social media platforms for all to see and admire. Actress and producer Lela Rochon shared her daughter's next-level story online with her thousands of Instagram fans.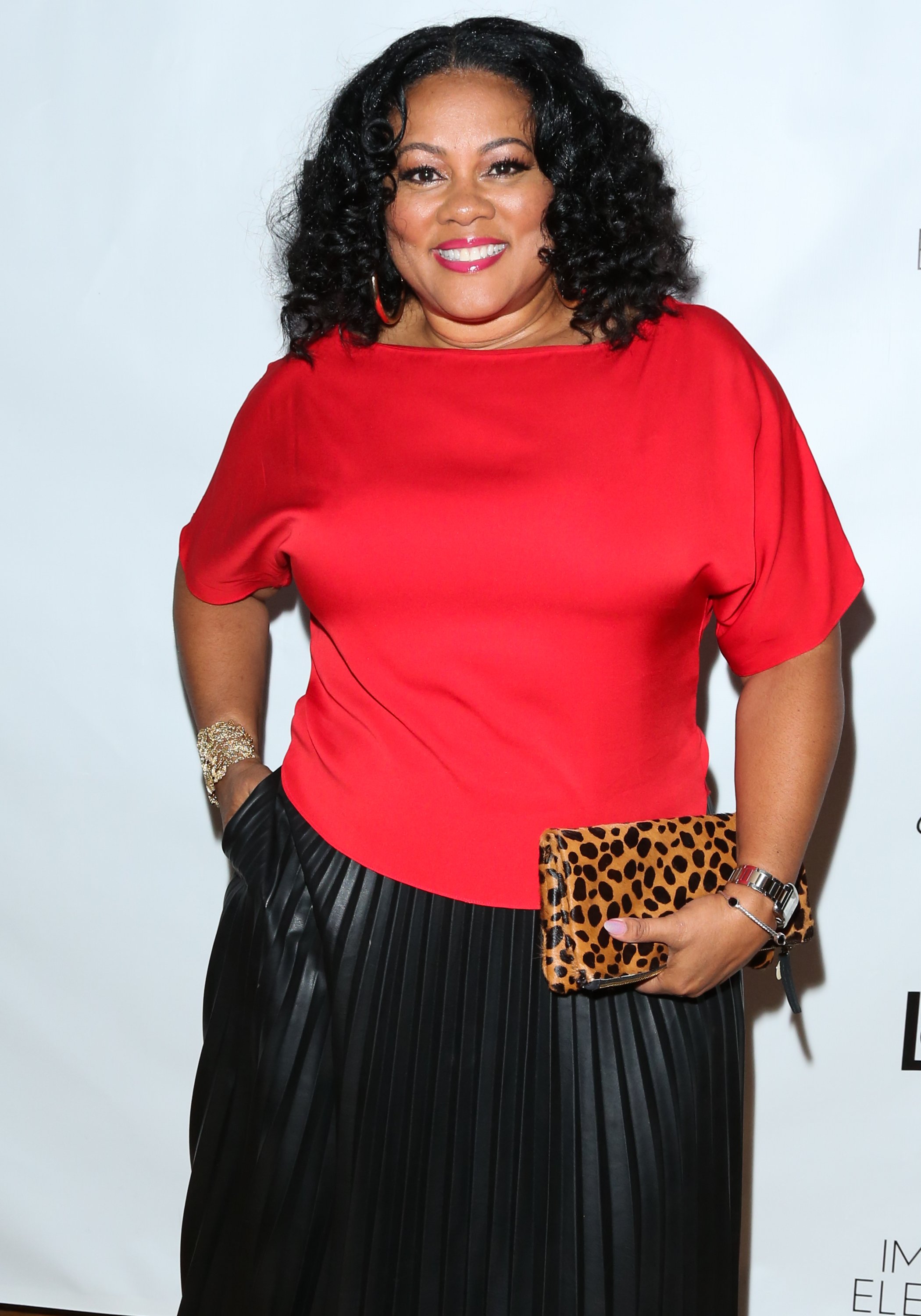 Asia, the celebrity's daughter who recently gained admission into USC, could be seen smiling while posing for a few snaps. The first post featured the new University student looking cool in a crispy white T-shirt and denim shorts.
The look was enhanced with a green head accessory piece and an animal-print mono strap bag. It was evident that Asia's admission was sweetly celebrated by her family and loved ones.
The first photo reflected an indoor affair, but the second showed Rochon's mini-me parting her lips in a warm smile and sitting behind a table with a cake that bore a congratulatory message on it.
Her husband, Fuqua, was caught on camera kissing a family friend, Nicole Murphy, during a trip to Italy.
The young adult flaunted her stylish self in the third picture by dressing in a black mini dress and green fur-like sweater that ran past her waistline while posing near a white door. The actress's location read "Where Dreams Come True," and she added:
"Congratulations @asiafuqua #USC we're so proud of you! All your hard work has paid off. Keep living your dreams my baby! We love you❤️."
Rochon later shared similar photos via her Instagram story and did not mince words when writing affectionate words on them. The producer may live a private life, but as far as supporting her daughter is concerned, it is nothing to be discreet about. 
In 2019, Rochon, alongside her husband Antonio Fuqua, attended their daughter's high school drama performance where she played "Cinderella."
A family image was later flaunted by the entertainer who posed alongside her child and husband, with a captivating comment that reflected their confidence in Asia.
Despite Rochon's efforts to stay off controversial events and focus on her family and career, tabloids ran a story on her family a few years ago.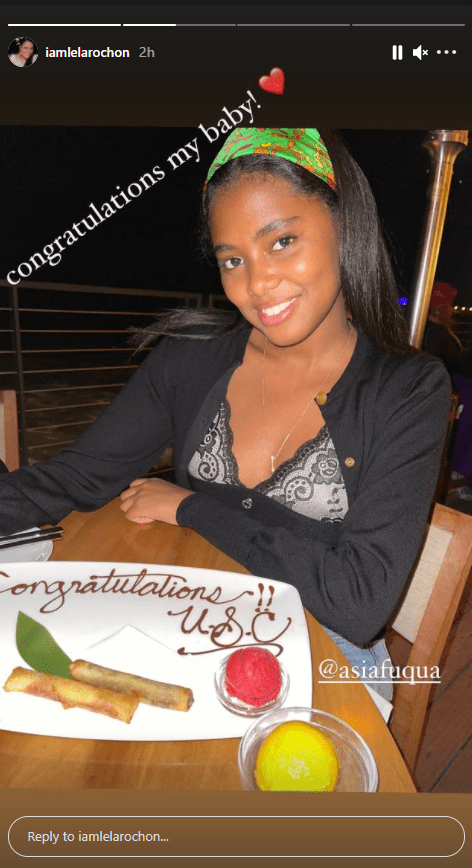 Her husband, Fuqua, was caught on camera kissing a family friend, Nicole Murphy, during a trip to Italy. Soon after the news broke out, Murphy apologized and condemned her behavior.