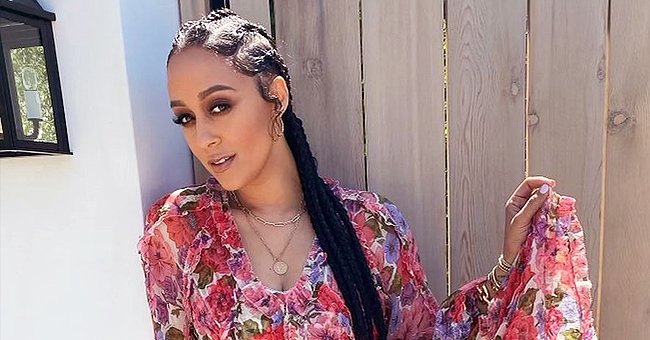 instagram.com/tiamowry
Check Out Tia Mowry Looking Cute As She Poses In This Floral-Print Chiffon Dress & High Heels

On a journey filled with self-love, Tia Mowry, known for her role in "Sister, Sister" with twin Tamera Mowry, recently took to Instagram, unapologetically showing off her individual beauty in a gorgeous post.
Recently, actress Tia Mowry took to Instagram to post more gorgeous snapshots of herself. In the two pictures of the post, Tia looked cute while posing in a beautiful chiffon dress with floral print and high heels.
In the first picture, Tia held up her floral print chiffon dress elegantly with one hand while looking at the camera alluringly. Her dark eyes glowed as she stared into the lens with a sense of deep and fierce confidence.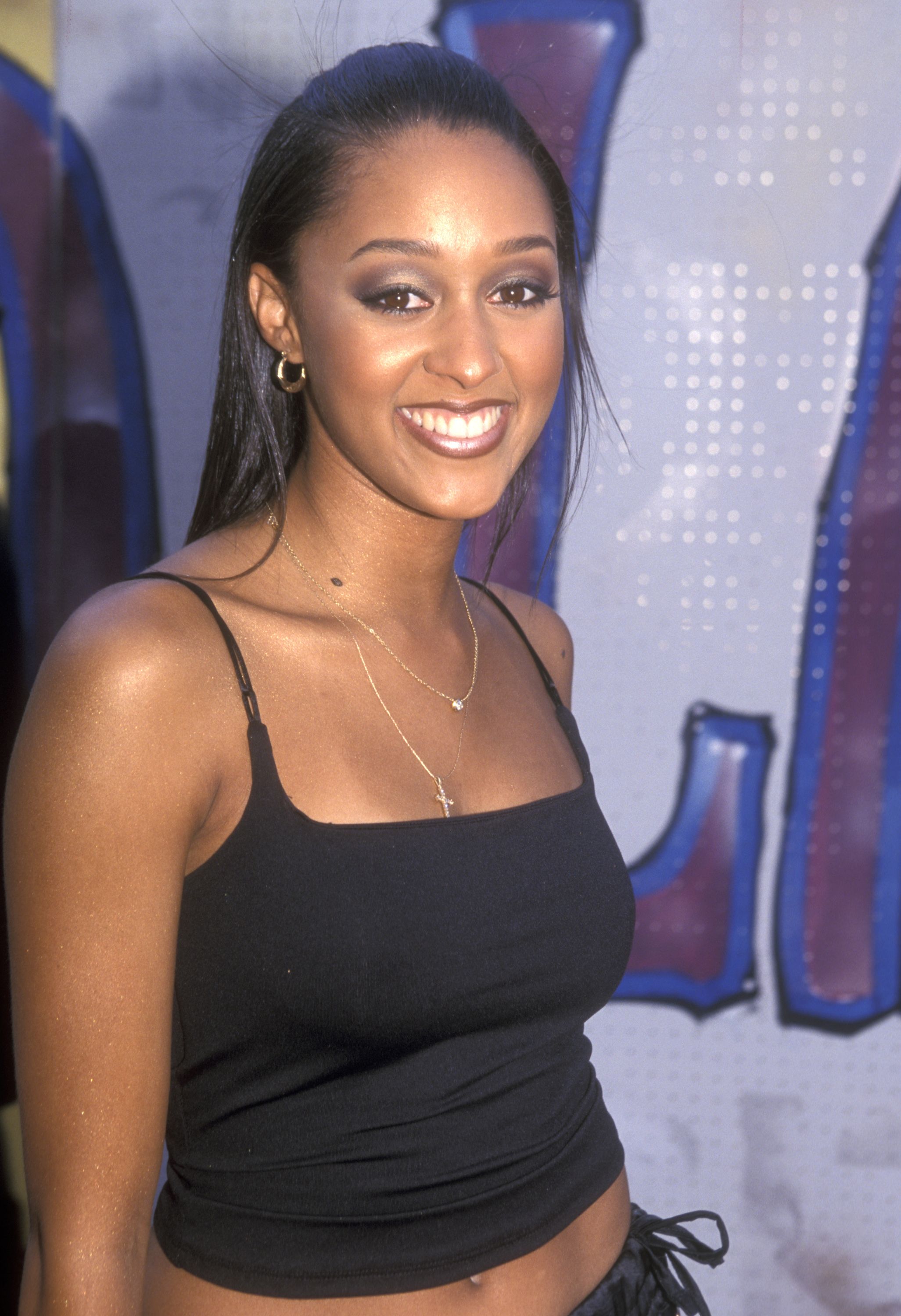 Tia Mowry at the Annual Soul Train Lady of Soul Awards on September 3, 1999 in Santa Monica. | Photo: Getty Images
FANCY AND FLORAL
Her floral print was absolutely stunning with multi-colored "flowers" molding together, such as blue, purple, and lastly, pink, which shone out the brightest and complimented her dark eyes and glowing skin: One follower commented:
"Gorgeous! You've literally decided to just not age ❤️."
Her hairstyle was quirky yet graceful, with her dark, sleek, and incredibly long ponytail cascading down her shoulder. Her unilluminated eyeshadow also complimented the general ambiance of the perfect clash between light and dark.
SHIMMERING STILETTOS
In the second photo, she smiled gorgeously at the camera, her eyes twinkling in the sun. This was matched by her sparkling jewelry - chunky gold bangles, silver hoop earrings, and shimmering stilettos.
Tia has claimed that she and her twin were once denied a cover shoot due to the color of their skin.
Fans and followers adored the multi-colored floral look, complimenting her on her outfit and how beautiful she looked. The post received a total of just over 144,000 likes overall.
SELF LOVE FOREVER
Many may look at these pictures and feel envious of the actress's gorgeous figure, but Tia had something to share about body image and self-love in the past. She said that focusing on one's looks shouldn't be the main goal of fitness, expressing:
"It's not about trying to look great; It's about trying to feel great."
Taking it even further, Tia chose to express how much she loves herself by posting an Instagram selfie showing off her grey hair. Fans absolutely loved the picture and Tia's courage to come forward as her authentic self.
BLACK IS BEAUTIFUL
Although she appears perfectly content with her appearance now, Tia and her sister Tamera Mowry both went through a rough time as women of color in the film industry.
Tia has claimed that she and her twin were once denied a cover shoot due to the color of their skin. As a result, she has made a point of teaching her kids to be proud of their dark skin tone.
From starring in "Sister, Sister" to facing discrimination within the industry, Tia and Tamera have definitely gone through a lot together. This is perhaps why they were ecstatic to see one another in person after months due to the pandemic.
In fact, the siblings had been apart for a whole year. However, Tamera said they would keep in touch via Zoom, talking to each other over the platform about twice a month, while both drinking wine.
Please fill in your e-mail so we can share with you our top stories!