Teyana Taylor's Daughter Junie Is a Star Strutting to Saucy Santana's Song In a Burberry Coat
Teyana Taylor and Iman Shumpert birthed a star! The couple's daughter Junie was recently seen strutting to a saucy song, and it is hard to believe that she is only 5.
Junie is one girl with a personality! Like her mom, the 5-year-old recently showed her sassy side, and people couldn't help but gush over how cute she is. 
On Wednesday, Teyana Taylor shared a video on her Instagram page. The clip was that of Junie strutting to a saucy song sang by Santana. The clip started with the young girl being put into her Burberry coat by an unknown person.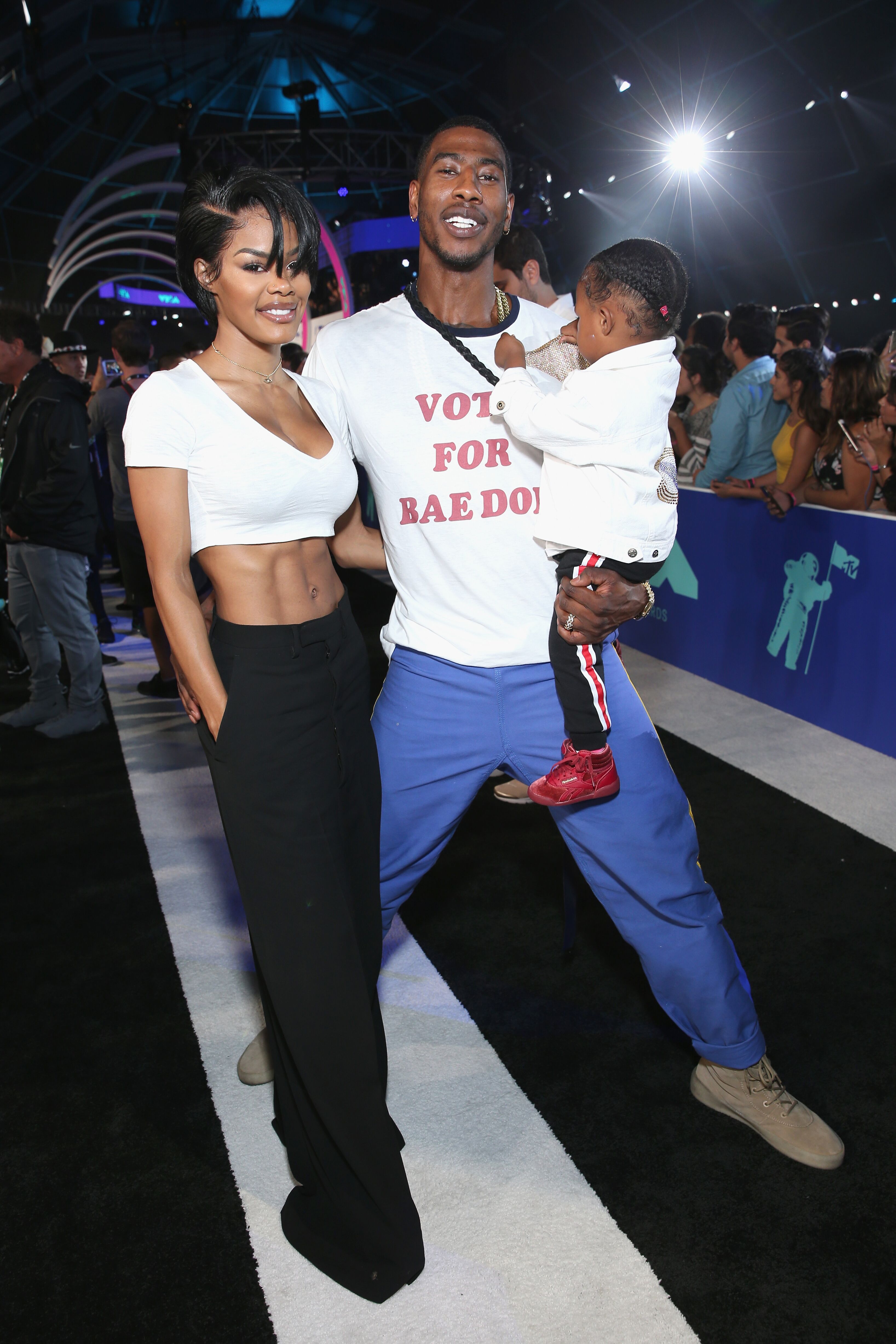 It was quite obvious that Junie was impatient and wanted to move to Santana's song, "Walk." Junie told her mom to wait as she was being fitted into the coat. Taylor, who was recording the video, responded to her daughter by telling her that she would wait.
When Junie was done with her coat, she started strutting while singing the song, "Walk." Taylor later took over and started singing too as the young girl continued to strut. It was such a delight to watch, and the adorable clip was captioned:
"Was scrolling thru my phone and found Junie doing what she does best. BE JUNIE 😩😩 I told y'all I can't make this up 😂😂😂."
Fans were thrilled in the comment section, with most people confessing how adorable Junie is. This is, however, not the first time Junie is showing that she's got the moves. 
Besides having the same parents, both kids also share this in common; they were both delivered at home. 
Last year, during her mom's baby shower, Junie showed some of her moves and thus got the audience riled up as they all echoed her praises gearing her on.
In a clip shared by her mom, Junie, dressed in a beautiful red dress, was seen busting some moves while wearing a very serious face.  Taylor is one proud mom of two, and this is obvious seeing how much she loves to show off her daughters.
Taylor, who was born on December 10, 1990, married her husband and her kids' father, Iman Shumpert, in October 2016. The couple has since grown their family by two more.
They are proud parents to two beautiful daughters, Junie and her younger sister, Rue Rose. Besides having the same parents, both kids also share this in common; they were both delivered at home. 
With their busy schedule and work life, the couple manages to find a balance and are doting parents to their kids, including Junie, who is already showing off her star qualities.