Look Through the Life and Death of 'I Dream Of Jeannie' Actor Bill Daily
Bill Daily of "I Dream of Jeannie" fame passed away on September 4, 2018. Let's take a look back at his eventful life and death at 91. 
Bill Daily was born on August 30, 1927, in Santa Fe, New Mexico, as William Edward Daily Jr. He started his career as a stand-up comedian, gracing the stage of some of the US' big comedy clubs. 
In 1964, he guested on "Bewitched," which caught the attention of producer Sidney Sheldon who thought he was funny. He was cast as a supporting character in the pilot episode of "I Dream of Jeannie."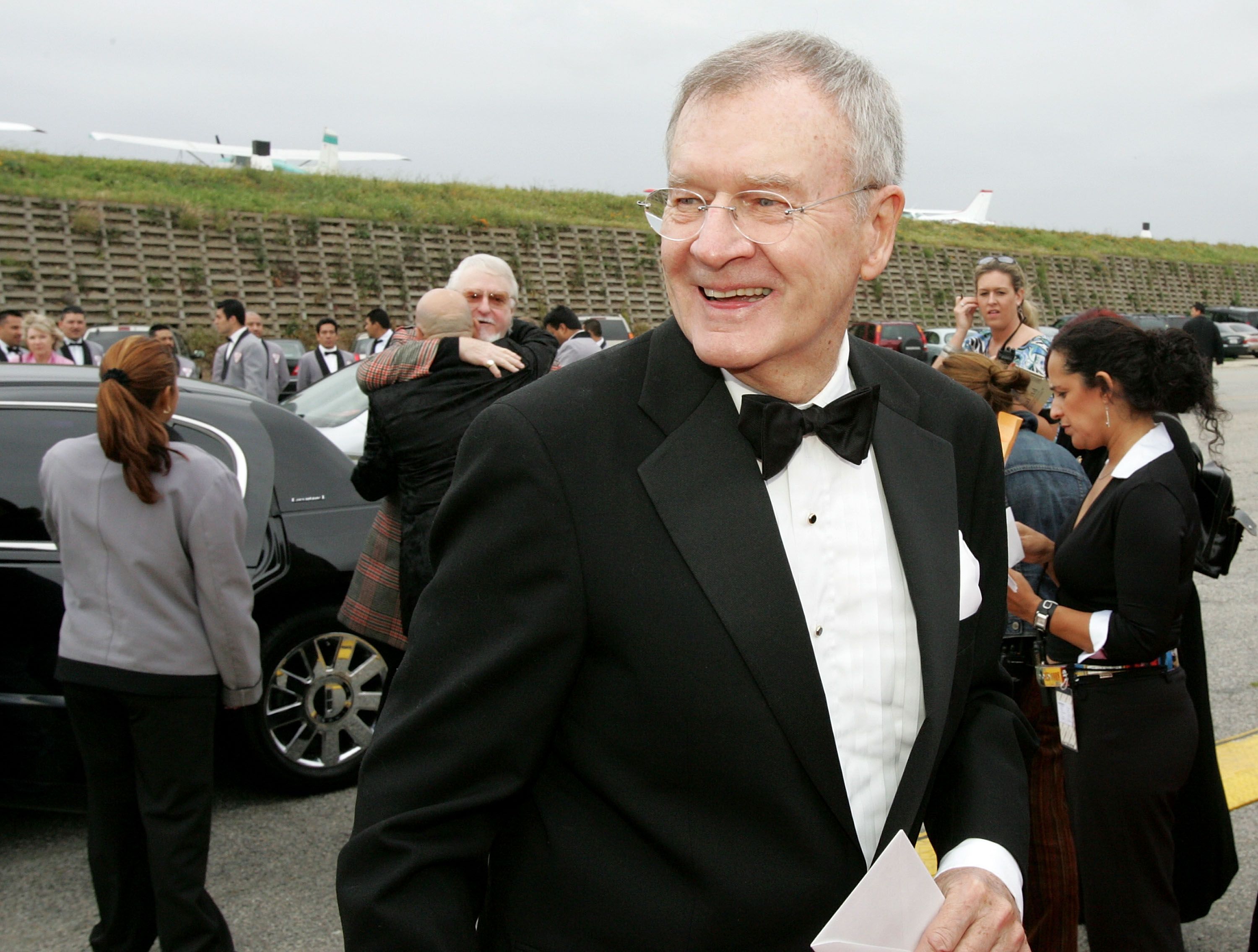 Daily once shared that he was asked to read for the show, but he couldn't as dyslexic. However, he wanted the role, so he decided to memorize it. 
The story revolves around astronaut Tony Nelson, played by Larry Hagman. He encounters Jeannie, played by Barbara Eden, after crashing on a deserted island. They would then head back to Florida for some epic adventures. 
Bill Daily, witty sidekick on "I Dream of Jeannie," dies at 91 https://t.co/MEJ8yi0tGS pic.twitter.com/YvvW8dLQqD

— CNN (@CNN) September 8, 2018
After the show, he starred as Howard Borden on "The Bob Newhart Show." His work was excellent on the show that it became a part of his legacy. He starred in a total of 140 episodes. 
Throughout his life, Daily married three times. He had two adopted children whom he loved dearly. His son Patrick shared at the time of his father's death that he was a happy man. 
"He was happy with everything he did. One of his favorite ethos in life was 'happiness is a decision you make,' and he made the decision to be a happy guy."
Bill Daily Dies: Major Healey On 'I Dream Of Jeannie' Was 91 https://t.co/4CJnIiF4Kg pic.twitter.com/837T8mQWcn

— Deadline Hollywood (@DEADLINE) September 8, 2018
Ultimately, he lived a grateful life for everything that has happened in his career. His son shares that his dad loved New Mexico a lot, and he lived in Albuquerque for 30 years in a place that overlooked the Sandia Mountains before moving to Santa Fe. 
The comedian passed away of natural causes at 91. His children will now cherish the fond memories they have of him, from the values he taught to the sense of humor they picked up from him.
Bill Daily, Major Healey in "I Dream of Jeannie," who got his start in the Chicago comedy scene, dies at 91 https://t.co/YNxO9ztoZY pic.twitter.com/IcivBTJ3gz

— Chicago Tribune (@chicagotribune) September 8, 2018
Several celebrity personalities have passed away in the past couple of months, including Make-A-Wish foundation's co-founder Frank Shankwitz. The organization released a statement over his passing, showing love to the Shankwitz family. 
The foundation began in 1980 after a boy named Chris Greicius from Arizona suffered from leukemia and had a particular wish. Shankwitz made sure to honor it by making a special badge for him and contacting actors of "CHiPs" for autographs.