Rob Lowe Posts a Video Working Out with His Father and Their Resemblance Is Truly Uncanny
Rob Lowe makes sure to keep himself in good shape, sharing an impressive video working out with his 81-year-old father, Charles. 
Rob Lowe keeping himself in good shape is quite impressive in itself, but in his recent Instagram video, what made it all the more amusing to watch was the fact that he was exercising with his 81-year-old dad Charles who looked absolutely nothing his age. 
It's an inspiring sight to see, especially for fans who are looking for some motivation to work out; after all, if an 81-year-old can continue to do push-ups, you can, too!
Lowe has never been one to hide his healthy lifestyle, especially after making the conscious decision to stay sober 30 years ago. On top of working out, he once shared that he tries to surf as much as possible to supplement his fitness regimen. 
Ultimately, he thanks his sons for getting into surfing, as his time on the water has changed his outlook on life. He said of the feeling: "You're always chasing a high that you're probably not going to ever repeat." 
More than his achievements as a celebrity, Lowe noted that his greatest pride and joy is being a dad to sons John and Matthew. To him, being a part of their lives is his greatest joy.
 The "West Wing" actor shares his two children with Sheryl Berkoff. They got married in 1991 after first meeting on a blind date in 1983. It was only until the set of 1990's "Bad Influence" did they rekindle the flame.
 A friend once revealed that family means everything to him, and being sober for three decades has helped him set his priorities straight. Lowe is close to his sons and considers them his friends alongside their mom. 
Lowe first became famous as a member of "The Brat Pack" with Emilio Estevez, Judd Nelson, and Molly Ringwald. He became an actor through his role on "St. Elmo's Fire" in 1985 and "About Last Night..." in 1986.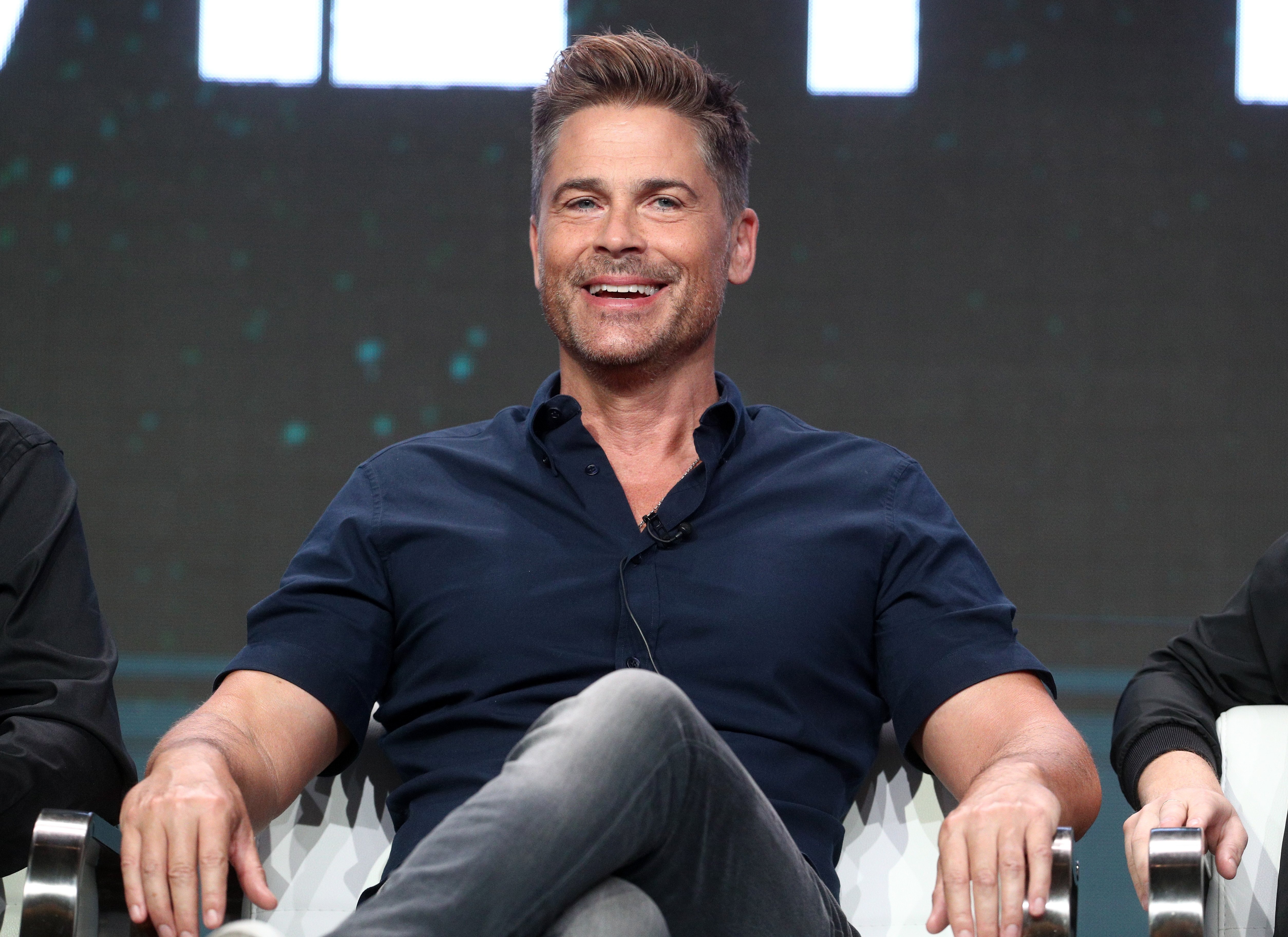 After being involved with a female minor, he disappeared for a couple of years before returning to the hit series "The West Wing." He later starred on "Brothers & Sisters," "Parks and Recreation," and "The Grinder," for which he earned a Golden Globe nomination. 
Lowe, 57, now spends most of his time at home while working on his podcast "LITERALLY! With Rob Lowe." He also has a shop that sells men's skincare under his name.