Kimora Lee Simmons' Daughter Aoki Showcases Her Incredible Figure Modeling In a White Bikini
Kimora Lee Simmons' daughter Aoki knows how to keep her body fit and fashion high-class, recently taking to Instagram to show off a picture of herself taken in an unknown location. 
Entrepreneur Kimora Lee Simmons' daughter Aoki took to social media recently, not afraid to parade her gorgeous body for the camera.  She posed in a gorgeous and stylish snow-white bikini. 
Brown mountains strewn with freezing-looking snow glowed behind the model. It couldn't have been that cold, as Aoki, whose skin and costume matched the shades behind her, sported a skimpy outfit.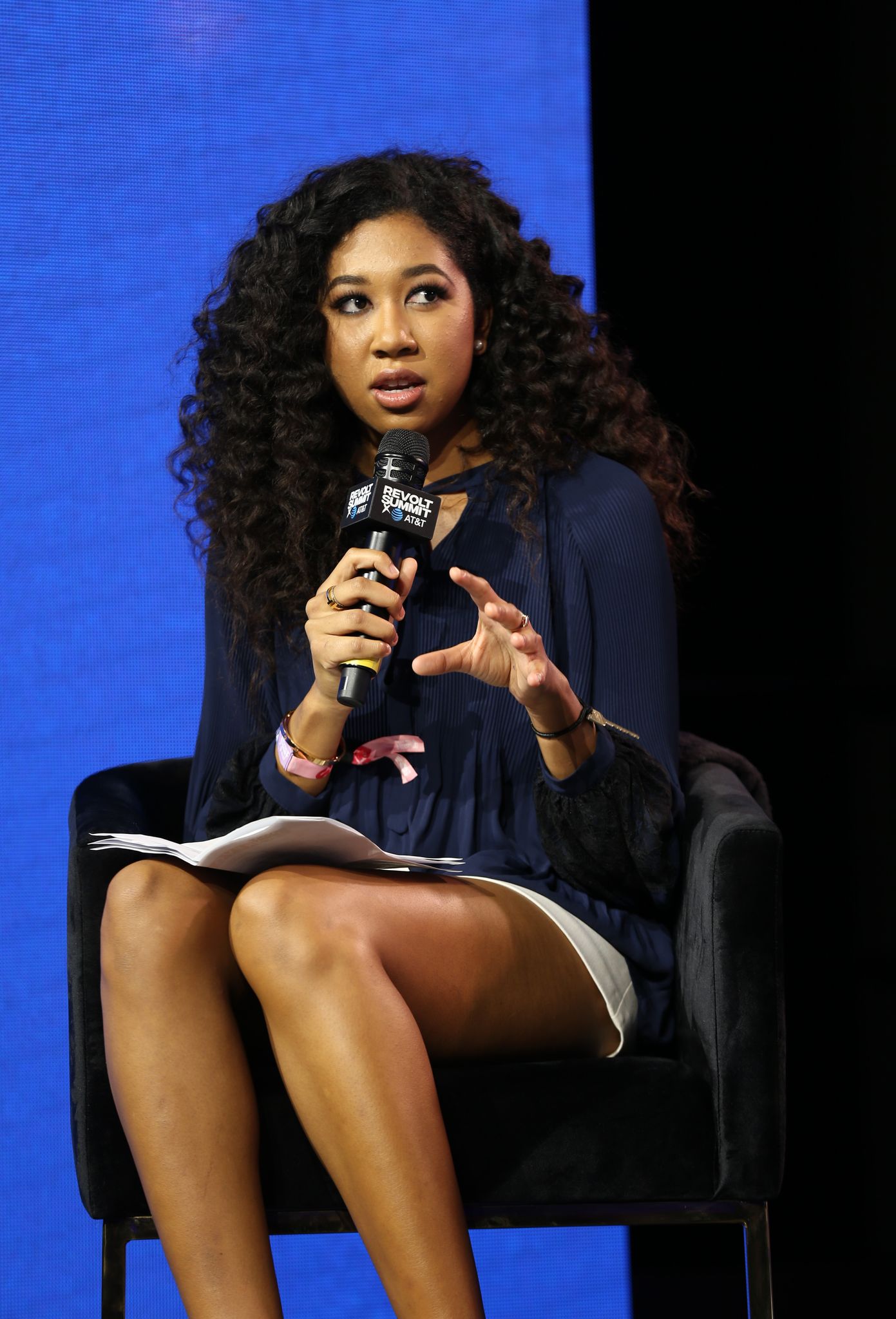 WHERE IS AOKI? 
Aoki posed on a cement block, with her head facing downwards in a sultry manner and her flat abs directed straight at the lens. Asking her admirers to hypothesize where she was, she took to the caption, writing: 
"My body temperature is still recovering from this photo ❄️🤍. Guess my location?"
There were many guesses, including Utah and Colorado, but most of the comments complimented her on how great she looked. Fans and followers left a total of just under 9000 likes behind them. 
JUST A QUICK COLD DIP
Her golden-brown figure gleamed through the lens, complimenting her dark curly hair. Contrasting with her skin, her bright white bikini showed off her elegant cleavage as well as her toned legs. 
Near the end of last year, Aoki, her mom, and siblings provided residents with well-needed food. 
There was also some water underneath her with an inviting yet freezing pool present, implying that she had just gone for a quick splash. Her golden bangle glistened against her gorgeous skin. 
KEEPING FIT IN QUARANTINE
This fashion model's perfect figure has been crafted carefully and with determination. Over the course of quarantine, she kept fit, working out at home and taking part in dancing TikTok challenges. Speaking to her fans on Instagram, she asked: 
"What is everyone reading in isolation? Comment and I'll check it out 🌊🌞."
Her body has, of course, helped her modeling career, including modeling for her mother's clothing brand Baby Phat.  Kimora launched the company during her marriage to Russell Simmons in connection with his brand Phat Fashions.
IT RUNS IN THE FAMILY
Aoki is not the only one in the family who looks after her figure. Both she and her mother know how to show off their bodies where, earlier this year, they looked like twins, looking gorgeous and fit in matching costumes. 
The two were on holiday on the beautiful island of St. Barts. Kimora also added much sparkling jewelry to her swimsuit, complete with hoop earrings and an elegant necklace to go. 
Beyond their high-class life filled with fashion and beauty, the Simmons family takes time to give back to the community. Near the end of last year, Aoki, her mom, and siblings provided residents with well-needed food. 
The family did so in the spirit of Thanksgiving. Kimora took to Instagram, speaking about the experience and asking her fans and followers to think about what they could do for others during the holiday.