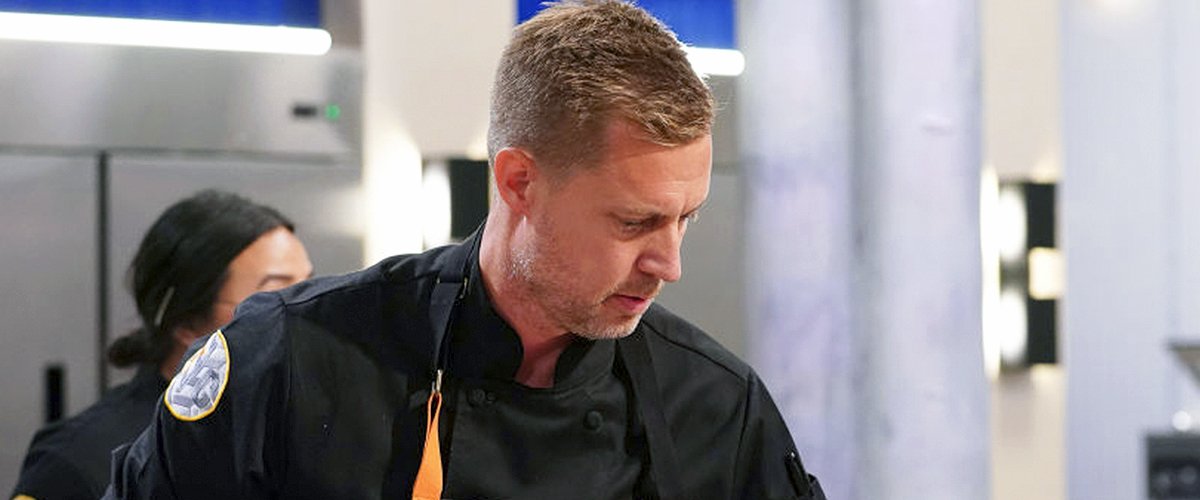 Getty Images
Bryan Voltaggio and His High School Sweetheart Wife Have 3 Kids — inside His Personal Life
"Top Chef" contestant and celebrity restauranteur Chef Bryan Voltaggio is happily married to Jennifer Voltaggio and father to three children.
The couple married on May 13, 2004, and are about to celebrate their 16th wedding anniversary. Despite his hectic professional life, Bryan has made it clear that his first priority is Jennifer and their three children.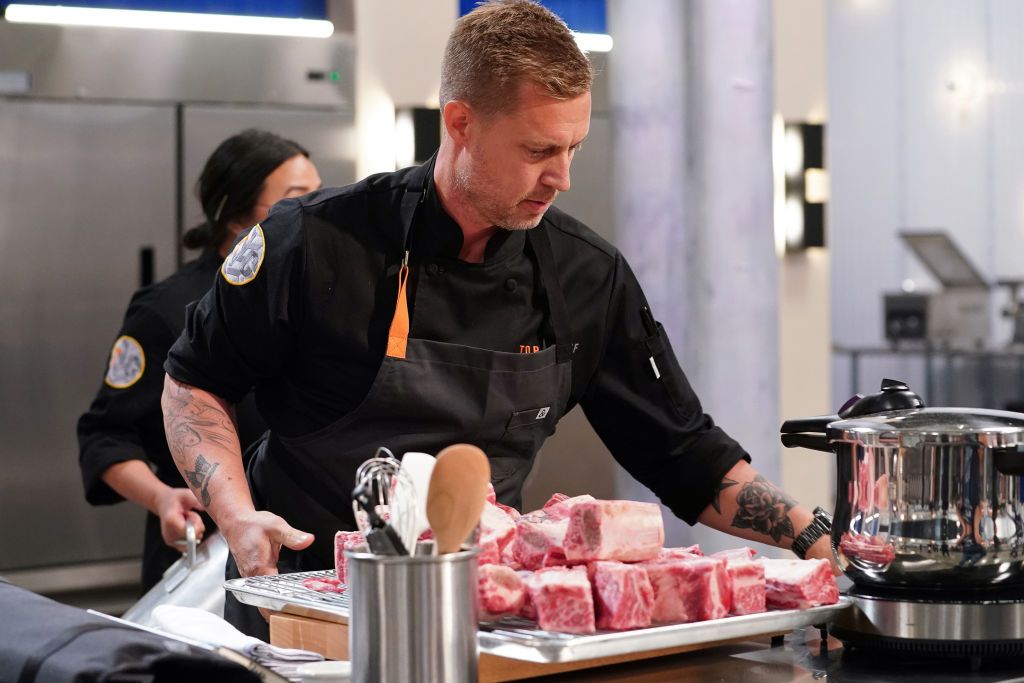 Bryan Voltaggio on the set of the contest "Top Chef" | Source: Getty Images
Jennifer, a pretty blond with lovely green eyes revealed that she first saw Bryan leaning nonchalantly on a locker with a rakish baseball hat and a green Puma jacket.
Jennifer revealed that Bryan would sit next to her at lunch, but since he never brought food with him, she shared hers with him. Eventually, she started packing him a lunch every day, now he's the one who does the cooking.
Michael Voltaggio has confessed that although he won "Top Chef" against his brother in 2009.
One day, Jennifer reveals, their relationship changed and they went from being best friends to dating. They even shared that magical rite of passage, the prom. Bryan wrote on Instagram:
"Forever thankful that you accepted my invitation to prom now 25 years ago in May. All the years we have been together have been the best in my life."
The couple married in 2004, long before Bryan became famous for competing in "Top Chef's" season six against his own younger brother Michael Voltaggio. Michael and Bryan were both finalists, and Michael won.
Jennifer and Bryan welcomed three children together, son Thatcher and daughters Piper and Ever. Thatcher is now 14, and his sisters are 11 and 8 respectively. The three kids are frequent features on Bryan's Instagram.
In order to keep his family at the center of his life, Bryan opted for living in his native Maryland where he owns four restaurants: Volt, Range, Family Meal, and Aggio.
This way, the three children grow up where he and Jennifer met, and Bryan can keep a close eye on his businesses, and cook up a storm while being a devoted dad to Thatcher, Piper, and Ever.
But not all aspects of fatherhood are easy for the 44-year-old chef. Jennifer revealed that the inevitable mess and chaos produced by three children is something Bryan has trouble coping with.
One of the hardest things the chef ever had to do, Jennifer shared, was changing the children's diapers. Bryan would cover his mouth and nose with his shirt in order to avoid gagging on the smell.
Thankfully, the diaper days are over for the Voltaggio family, which leaves Bryan free to pass on his skills to his son and daughters. Thatcher revealed that Bryan taught him to snowboard.
Bryan seems to have hidden talents. Not only does he excel in the kitchen, but he also taught his daughter Piper to "dance like a ballerina," and more conventionally, to swim.
One characteristic that Jennifer hopes their children inherit from their father is his determination. It was Bryan's determination that took him from being a rebellious teen to the top as a chef and made him a successful restauranteur.
Michael Voltaggio has confessed that although he won "Top Chef" against his brother in 2009, he would not want to measure his skill against Bryan's today. Big brother now seems to have the edge.
Please fill in your e-mail so we can share with you our top stories!