People: Queen Stays On the Throne for Her Entire Life & Will Never Step Down, Says Former Aide
Despite having recently lost her husband of 73 years, Queen Elizabeth is still focused on the job at hand and will not be stepping down any time soon. 
Prince Philip's death comes as a major blow to his spouse, Queen Elizabeth, but that does not mean that the reigning royal is looking to give up her throne and seek a quieter life. 
A former senior aide revealed that 94-year-old Queen Elizabeth is determined to remain on the throne and that her continual reign is something that her late husband would have wanted.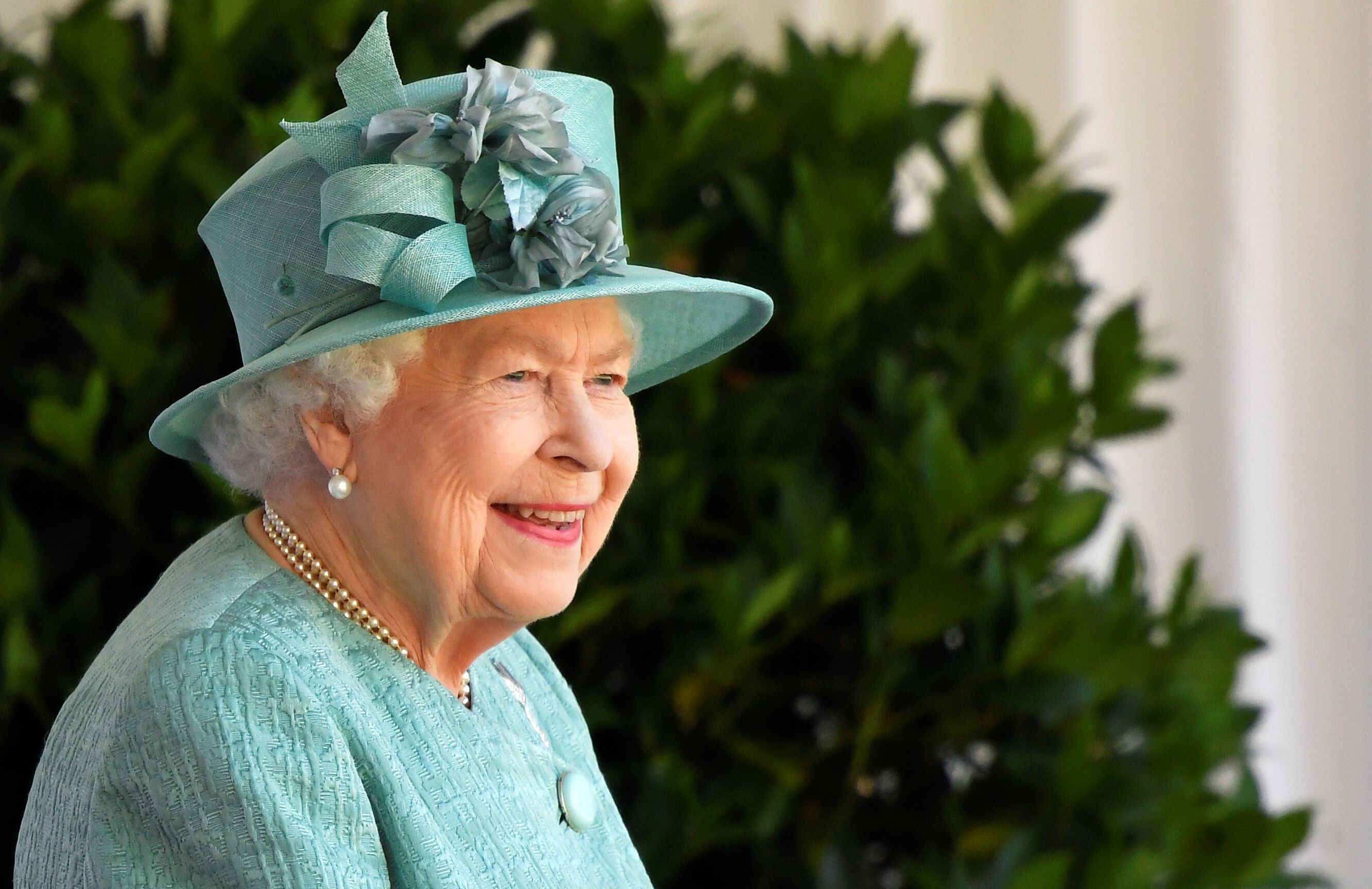 ROYAL DUTY
The Queen's sense of duty toward her country is too deeply ingrained in her to allow her to consider stepping away from her position on the throne. It is only onwards and upwards for Queen Elizabeth. 
An inside source shared the ongoing conversations behind closed palace doors, saying that the Queen's position is not up for debate. The source said: 
"She will never abdicate because of duty and honor and public service is so deep in her, as it was for him."
A JOB TO DO 
The reigning royal is accustomed to carrying out her royal duties and responsibilities by herself since Prince Philip retired from public life a few years before his death. The Duke of Edinburgh retired as a senior member of the royal family in 2017. 
Prince Harry has arrived back in the U.K. to attend the funeral, but his wife has remained in the USA.
Still, various royal family members will step forward to accompany the matriarch on her royal engagements to ensure that she receives the necessary support. The Queen still sees her royal job as a top priority that she is not planning on leaving behind. 
SUPPORT OF THE FAMILY
Prince William agrees with his grandmother's can-do attitude where the royal work is concerned in the wake of 99-year-old Prince Philip's death. 
The Duke of Cambridge took to Instagram to share a rare photo of Prince Philip riding in a carriage with Prince George and wrote a heartfelt message in the caption expressing his support of Queen Elizabeth. Prince William wrote: 
"I will miss my Grandpa, but I know he would want us to get on with the job."
MORE THAN 70 YEARS
With more than seven decades of partnership between Queen Elizabeth and the Duke of Edinburgh, it is understandable that those closest to her would describe her as without her greatest source of support now that her spouse has died. 
Princess Diana's butler, Paul Burrell, shared that it will be the solitary moments that the royal used to share with Prince Philip that will be especially difficult for her to deal with in the days to come. 
 With all eyes on Buckingham Palace in the days leading up to the longest-serving consort's funeral, Prince Harry and Meghan Markle are also drawing some attention to how they are dealing with the sad moment in the family. 
Prince Harry has arrived back in the U.K. to attend the funeral, but his wife has remained in the USA, saying that she did not receive medical clearance to travel due to her pregnancy. Friends shared that Markle is avoiding the spotlight by staying home.