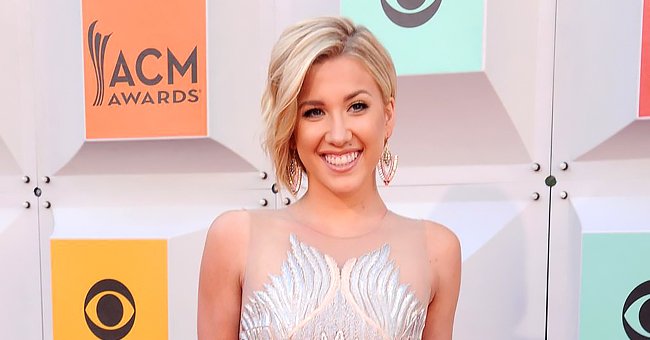 Getty Images
Savannah Chrisley Gushes over Grandmother Nanny Faye in This Beautiful Photo Posing Together
Savannah Chrisley had nothing but nice things to say about her grandma, Nanny Faye, after sharing a lovely photo of them that left fans swooning in the comments section.
Savannah Chrisley has nothing but love for her grandmother, Nanny Faye, and the reality star won't stop until her fans know just how much she adores the older woman.
Taking to Instagram recently, Savannah shared a photo of herself and Faye posing for a selfie together, and the two women looked incredibly beautiful.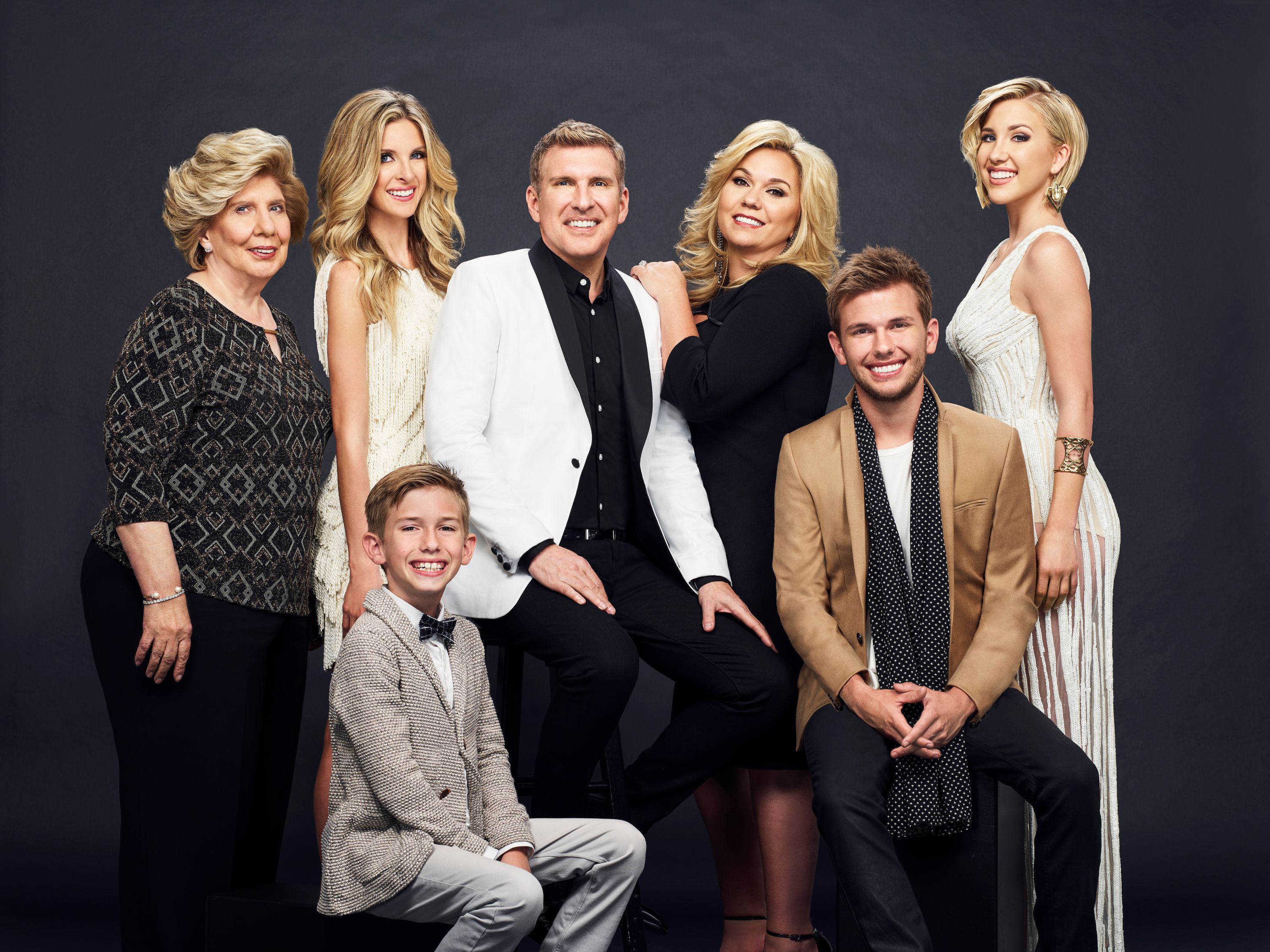 Faye Chrisley, Lindsie Chrisley Campbell, Grayson, Todd, Julie, Chase, and Savannah Chrisley on March 17, 2016 | Photo: Getty Images
In the photo, Savannah donned a blue t-shirt while showing off her platinum blonde hair, gorgeous blue eyes, and a charming smile. Faye's platinum hair was also in full display as she flashed a lovely smile.
The two women appeared to have posed for the picture in an outdoor location as tall trees and some buildings could be seen in the background. Captioning the photo, Savannah wrote:
"Thanking God every day for my nanny. ❤️"
Shortly after sharing the post, fans and followers took to the comments section, sharing their thoughts about Savannah and Faye's heartwarming photo together.
One user called Faye beautiful, while another described the older woman as the most hilarious grandma ever. A third fan commented that the photo looked awesome, with many others leaving cute emojis in admiration.
The burlesque class was an attempt to get back her sexiness.
Faye is the mother of Savannah's father, Todd Chrisley, and like most people, the reality star shares an amazing bond with her grandmother. It is therefore not uncommon for the older woman to make appearances on her granddaughter's social media.
In celebration of Faye's 76th birthday last year, Savannah dedicated a touching social media post featuring several photos of them posing with other family members.
She accompanied the images with a caption calling Faye one of the greatest women she knows while describing her as one to give the best advice, hugs, and cuddles.
While Faye is one to give her grandaughter amazing advice, Savannah is also one to help her grandmother achieve her beauty goals, even if that does not always turn out right.
In a preview of their family's show, "Chrisley Knows Best," shared earlier this year, Savannah was seen helping Faye dye her hair. Things, however, soon took a turn when the older woman's hair ended up orange.
But when Faye is not getting her hair messed up, the 76-year-old makes time to have some fun. A preview of "Chrisley Knows Best" shared back in February showed the older woman taking up a burlesque class.
According to Faye, the burlesque class was an attempt to get back her sexiness, and even though this amused Savannah and her mom, Julie Chrisley, the older woman was ready to give her all.
Best known for her charismatic approach to dealing with everyone in her family, Nany Faye has fast become a fan-favorite for viewers of "Chrisley Knows Best" and
Please fill in your e-mail so we can share with you our top stories!