LeVar Burton's Daughter Mica Is Grown & Stuns Flaunting Her Curves in a Horse Riding Outfit
From horse-riding outfits to fashionable cosplays, actor LeVar Burton's multi-talented daughter Mica Burton knows style and how to rock a camera. 
Actor LeVar Burton's daughter is all grown up now. Recently, she took to Instagram, posting a gorgeous picture of herself looking stunning while showing off her curves in a horse riding outfit. 
The post consisted of two beautiful snapshots. In the first, Mica was elegantly sitting on the stairs, while in the second one, she made sure to flaunt her skinny yet voluptuous figure, with one hand carefully placed on her hip.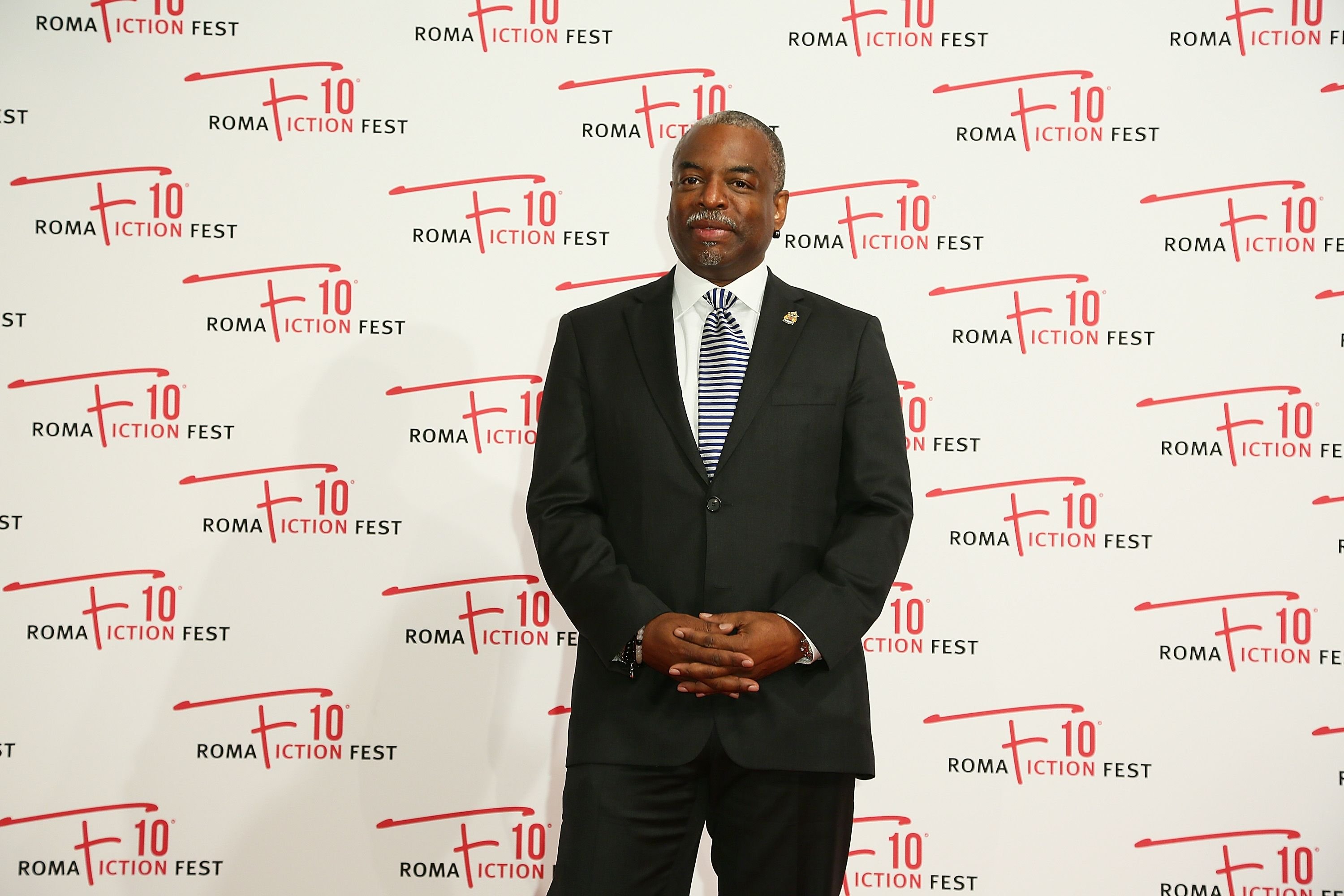 HORSEBACK FASHION
Her outfit was clearly well thought out, with light blue skinny pants, complete with high horseriding boots that matched her black and gold belt, squeezing in her midriff and accentuating her waist. Taking to the caption, she wrote: 
"I was just so obsessed with my riding fit today, I had to do a mini shoot for it🐎."
Continuing, she facetiously asked her admirers if they thought that there is any sport more stylish than horseback riding. She tucked in a white T-shirt with a black-lined neckline and a light blue scarf, bringing the outfit together. 
EQUESTRIAN STYLE
The second photo's color scheme popped with the bright, almost-turquoise blue wall behind her, emphasizing her scarf and jeans. Her long wavy hair fell over her shoulders onto her chest as her dark eyes and glowing skin gleamed. 
[LeVar] also has a history of wanting to become a priest.
Fans and followers went crazy in the comment section, remarking on how fashionable the equestrian-looking lady looked and complimenting her on her beauty. They left behind a flurry of just under 12,000 likes in total. 
 VOGUISH HALLOWEEN
Mica is fashionable and a huge and stylish cosplay fan, never missing a moment to dress up.  Last year, she took to her Instagram account to pose in all-black for Halloween. 
The actress and model dressed up as fictional character Yennefer from "Witcher" to celebrate the spooky holiday. She donned striking medieval clothing. Beyond the dark shades, the outfit also sported minimal white details on the pants and sleeves.
CAREER PATHS
Beyond cosplay, Mica is a YouTuber, eSports announcer, and gamer, to name a few. However, she is not the only child of LeVar, who also has a son named Eian Burton - Mica's older brother. 
Taking after her father, Mica is also an actor, but LeVar also has a history of wanting to become a priest, beginning his priesthood studies at a Catholic seminary at the young age of 13. 
However, he soon began asking questions concerning his religion with answers that didn't truly fulfill him, eventually opting to go into the field of acting. Speaking about this experience, the actor expressed:
"I had a lot of questions that the Catholic saints and the dogma of the Church could not answer. So I decided that I needed to find some other focus for my life."
Following this, he began searching for a new career, asking himself what he was truly passionate about. He eventually chose acting, realizing he had a natural talent for it.