Coco Austin & Her Husband Ice-T Enjoy Family Time with Their Daughter Chanel at a New Water Park
Showbiz couple Coco Austin and Ice-T showed fans that family times were the best in new photos as the pair enjoyed some leisure moments with their little daughter, Chanel Nicole. 
Swimsuit model Coco Austin and her family were picture-perfect in their recent family hangout as they enjoyed some sweet moments while lounging at the new water park in New Jersey. 
Austin shared several photos and fun videos on her Instagram page, showing how her loved ones had a field day taking dives in the cool waters. The first photo featured Austin, her spouse, and five-year-old Chanel.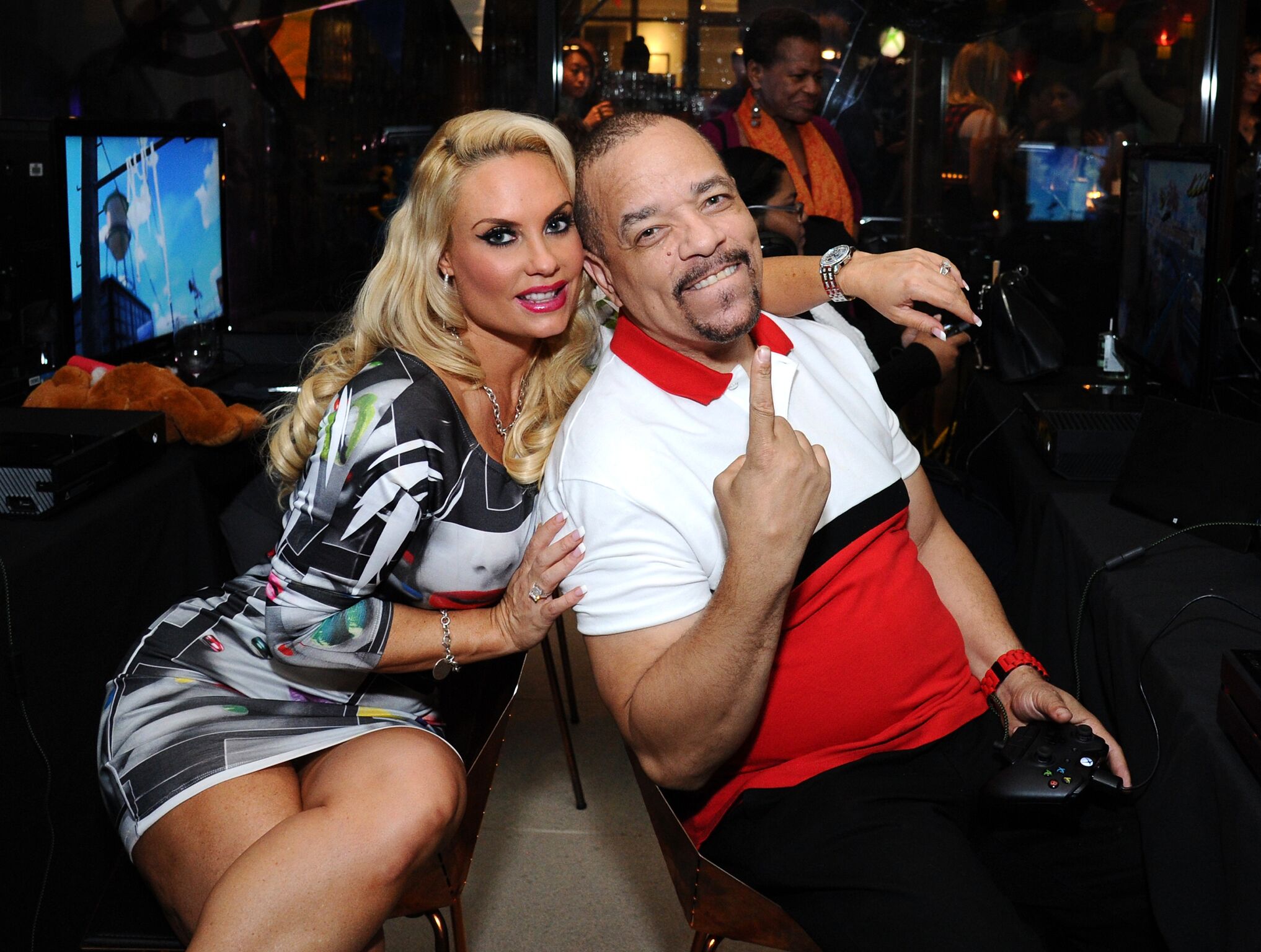 The star mom put her voluptuous figure into a one-piece swimsuit with a low-cut back and plunging bodice, displaying her full cleavage. Austin held her blonde tresses in a french plait as she opted for minimal makeup.
Ice-T did not get down to his briefs, as he stayed clothed in an all-black look that included a New York face cap and a T-shirt and shorts pair. Chanel was dressed in a striped swimsuit.
More photos and clips from the hearty post showed the lovely family basking in the splendid gushing currents. Chanel and her mom were mom-daughter goals swimming together. Austin wrote in her caption:
"A new water park called Dreamworks opened up at @americandream in New Jersey, and I can see this would be our fav hotspot…"
Recently speaking on family life amid the quarantine, Ice-T pointed out the silver lining amid all the struggles with accepting and conforming to the new normal. 
[T]he star mom once endured backlash from critics. 
The star dad mentioned that he would never have envisioned a time when he would be off work and enjoying quality father-daughter time with his growing daughter.
He relayed that in every cloud, there was a silver lining. The star dad was also grateful to have had his family by his side when his long-time boy band, Body Count, won their first Grammy in thirty years.
The entertainment mogul might have bonded better with Chanel amid the quarantine, but one person that can boast of a long-standing bond with the baby girl is Austin. 
From rocking coordinating swimsuits, belting out chic poses, and always making the most of mother-daughter time, Austin and Chanel grew so close. However, the star mom once endured backlash from critics. 
Many frowned at the fact that Chanel was no longer a baby and was still breastfeeding, but Ice-T came through for his wife, shutting down the negativity and establishing that breastfeeding boosts their mother-daughter relationship.