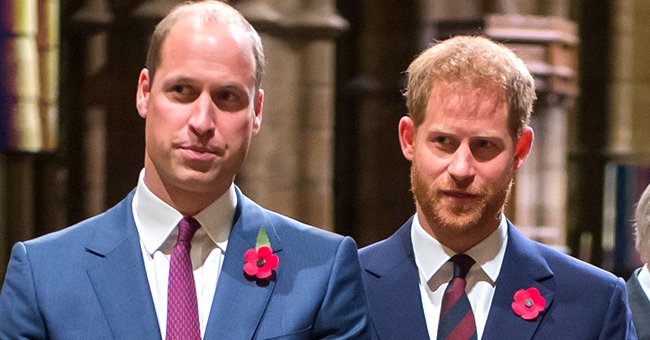 Getty Images
Us Weekly: Royals Hope William & Harry Will Forget About the past Ahead of Prince Philip's Funeral
With the longstanding brotherly dispute between Prince William and Prince Harry coming to a head after the tell-all interview with Oprah Winfrey, there is hope for a reunion at Prince Philip's funeral.
There may be hope for Prince Harry and Prince William's relationship on the horizon as the two will meet face-to-face at Prince Philip's funeral on Saturday. The royal family expects that the siblings will bury the hatchet.
The royal brothers share a tumultuous relationship following 36-year-old Prince Harry's marriage to Meghan Markle in 2018. The conflict reached an all-time high when the couple had a televised sitdown with Oprah Winfrey.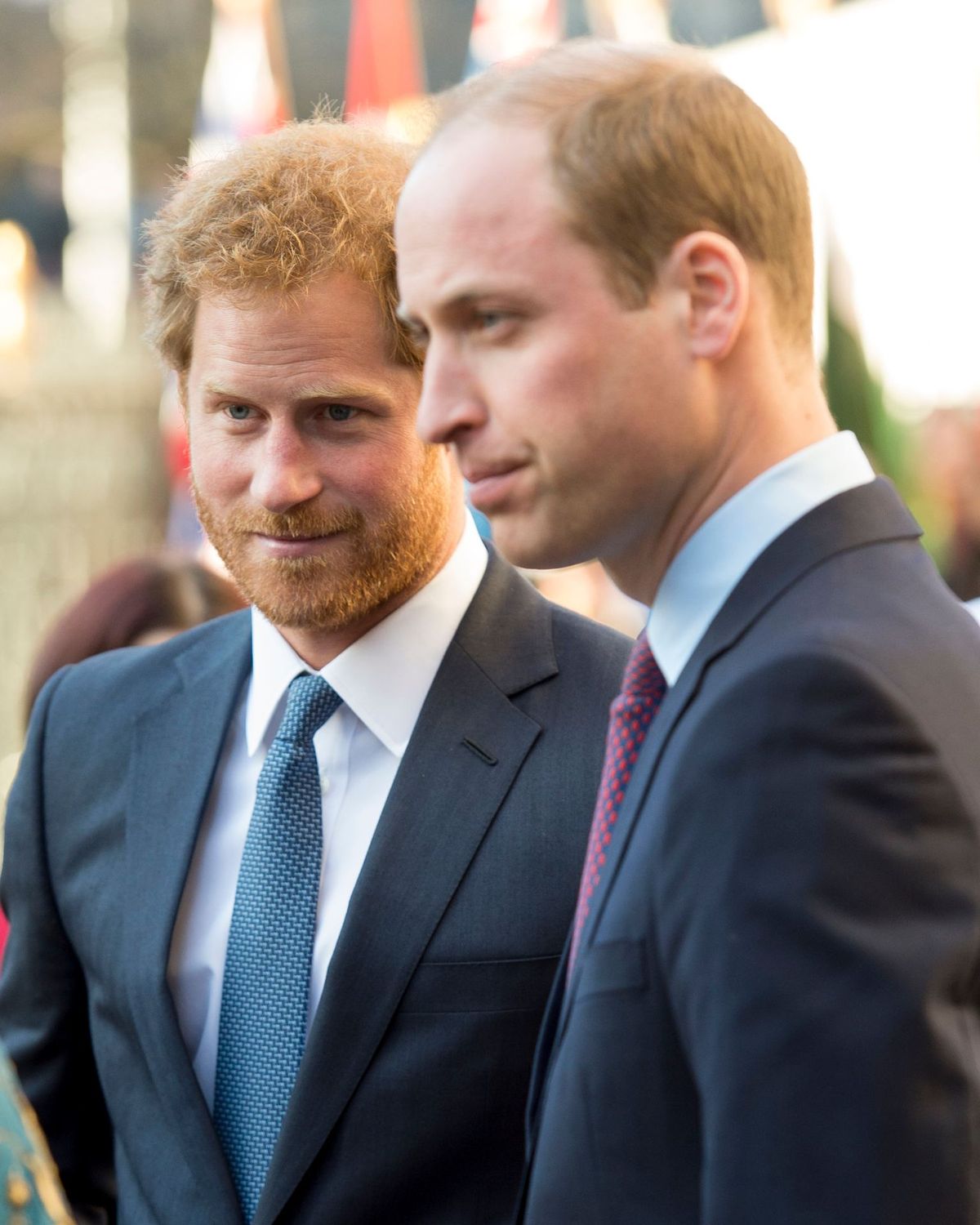 Prince Harry and Prince William at the Commonwealth Observance Day Service on March 14, 2016 | Getty Images
SOLO MISSION
The Duke of Sussex has traveled to England alone as his wife is pregnant with their second child and did not receive medical clearance to travel. Prince Harry has been quarantining in his old Windsor home, Frogmore Cottage.
The Windsor's are hoping that the alone time afforded to Prince Harry and Prince William at the funeral will work wonders for their strained relationship as an inside source revealed:
"There's also a hope that they can bond in person and put the past behind them, though it'll be difficult due to the resentment and anger that's existed on both sides."
STRESSED OUT QUEEN
If Prince Charles's two sons cannot put their differences aside and mend their relationship during this sad time for the royal family, they are expected to be civil towards each other.
Prince Philip provided enormous emotional support for Prince William and Prince Harry, especially when their mother died.
Both Prince Harry and Prince William have 94-year-old Queen Elizabeth to think of, and the insider shared that neither one of them would want to add to the already heavy load that the monarch is carrying at this time.
WHERE IT ALL STARTED
Princess Diana's two sons started drifting apart after Prince Harry arrived with the young American actress on his arm. The newly introduced love in his life was not met with enthusiasm as Prince William raised an eyebrow asking his brother:
"This seems to be moving quickly, are you sure?"
After various olive branches extended between the siblings and intervention from other family members, the relationship seemed to take a turn for the better until Prince Harry and his wife's exit out of the royal family early last year.
BLINDSIDED BROTHER
When the news of Prince Harry and Markle's retreat from life as senior members of the royal family broke, everyone turned to Prince William to gauge his reaction, and it was evidently one of hurt and shock.
The older brother was reportedly blindsided by his brother's decision to step away from the monarchy and move to America with his family. This, along with their revealing interview with Oprah, drove a deeper wedge between the siblings.
As the two royals come together and share in the grief over losing their beloved grandfather, there is hope that they will find common ground and overcome the conflict that lies between them.
Prince Philip provided enormous emotional support for Prince William and Prince Harry, especially when their mother died. Hence the loss of their grandfather may be the bridge needed for the two to meet each other in the middle.
Please fill in your e-mail so we can share with you our top stories!