'Sunrise' Host Blasts Meghan Markle for the Reason She's Not Attending Prince Philip's Funeral
An Australian TV host criticized pregnant Meghan Markle's decision to remain in the US while Prince Harry returned to the UK to attend his grandfather's funeral. 
Edwina Bartholomew, from Australia's news chat show, "Sunrise," criticized Meghan Markle as new details on why she will not attend Prince Philip's funeral emerged. 
Several outlets originally reported that her physician had advised Markle not to travel. She is heavily pregnant with the Sussexes' second child, so air travel could pose a risk to the unborn child.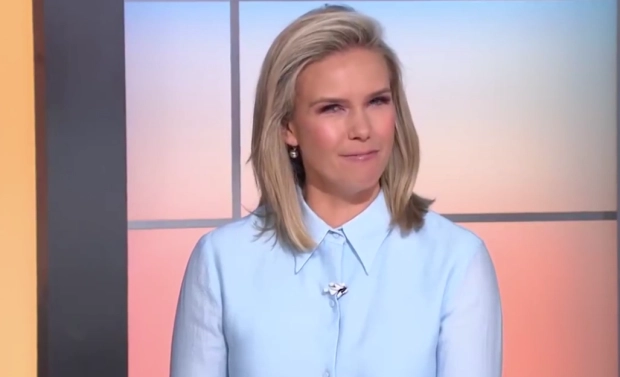 However, later on in the week, Markle's friend claimed that the Duchess does not want to attend the funeral as she does not want to be the center of attention. She hopes Prince Harry will reconnect with his brother and father.
Bartholomew expressed her irritation at the given reason while broadcasting live. Although she agreed Markle's presence could pose as a distraction, she was angered that they had publically admitted it as she said:
"I've reserved judgment about those two for quite some time, but if that is true, it just makes me so angry."
The host continued and said that the Sussexes should have gone with Buckingham Palace's reasoning, which was that Markle could not fly as advised by her doctor. 
One of Bartholomew's co-host, David Koch, referenced to Markle as Yoko Ono, John Lennon's wife who was accused of breaking up The Beatles. His remark implied that Markle broke up the royal family. 
Bartholomew went as far as to say that Markle should have "just shut up," and went with the Palace's statements. Viewers were quick to share their opinion on Bartholomew's comment on Twitter. 
Many were outraged that Bartholomew had slammed a pregnant woman. Others called her a hypocrite because if she did not want Markle to be the center of attention, the show should not discuss her.