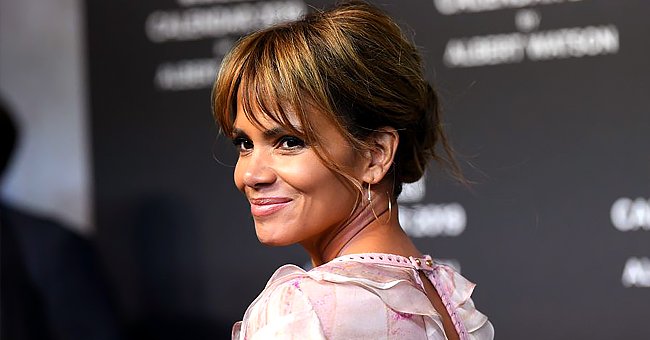 Getty Images
Oscars 2021 Announce List of Presenting Stars from Brad Pitt, Halle Berry to Reese Witherspoon
The Academy Awards just released its list of presenting stars, and it's filled with A-list celebrities that are bound to make this year's awards night one to remember.
The Oscars' producers, Jesse Collins, Stacey Sher, and Steven Soderbergh, proudly presented the ensemble cast that would complete the show. The highly-anticipated event is set to happen on Sunday, April 25, at 8 PM PDT.
While this year's Oscars will be a socially distanced gala, it did not hold back on the number of A-listers invited to present awards on that night. The list includes last year's Best Supporting Actor Brad Pitt and other 2020 Oscar winners Joaquin Phoenix, Laura Dern, and Renée Zellweger.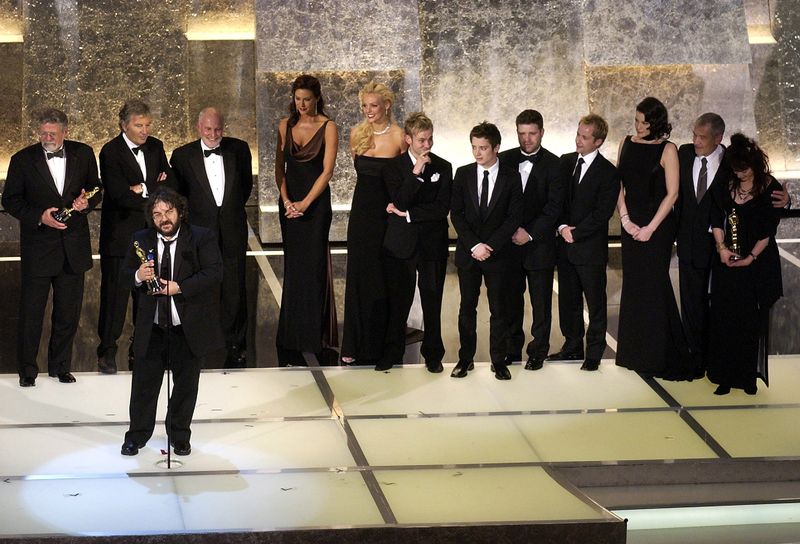 The Cast of 'Lord of the Rings' accepting their Oscar on stage | Photo: Getty Images
The exciting line-up includes Angela Bassett, Halle Berry, Regina King, Rita Moreno, Zendaya, Bong Joon Ho, Don Cheadle, Bryan Cranston, and Marlee Matlin. According to the statement written by the show's producers, they did not hold back on the star-studded list.
"In keeping with our awards show-as-a-movie approach, we've assembled a truly stellar cast of stars," Collins, Sher, and Soderbergh said.
Adding a bit of humor into their statement, they went on to say that with the amount of star power their presenters have, sunglasses might be required. This year's awards show will take place at Union Station Los Angeles and the Dolby Theater in Hollywood.
Previously, the Academy made it clear that there will be no option to be present through Zoom during the live show. They assured those attending that they are making all the necessary efforts to ensure a safe and fun evening for all those present and those tuning in on TV.
It will also have a COVID-19 protocol in place, with on-site safety teams capable of providing PCR testing to guests. As Zoom will not be an option to accept awards this year, if a winner is unable to attend, the Academy will accept the trophy on behalf of the person.
This year's Oscars revolves around the team "Stories Matter." The personal stories of select nominees and guests will be featured, and the idea is to connect all of these stories during the awards show.
As always, a formal dress code is required during the live events, and the producers stressed for those attending to avoid casual attire. This avoids what happened last year when some award winners accepted their awards, virtually wearing casual attire.
This year's Academy Award nominations list has been revealed, and fans wait to see how the night will turn out. With the exciting list of presenters, they are sure to make the whole ordeal even more memorable for nominees and those watching alike.
Please fill in your e-mail so we can share with you our top stories!