Charles Mourns the Death of His Father Prince Philip with Never-Seen-before Throwback Photos
Following the death of Queen Elizabeth II's husband, Prince Philip, their oldest son, Prince Charles, recently paid homage to his father with newly-released snaps of them playing Polo and wearing their military uniforms.
Almost six days after Prince Philip, the Duke of Edinburgh, passed away, his son, Prince Charles, paid tribute to him with a touching post on Instagram with old never-seen-before photos. The caption of the post said:
"Remembering The Duke of Edinburgh as a much-loved Father and Father-in-Law. 📸 1: The Duke of Edinburgh and The Prince of Wales play Polo in 1966."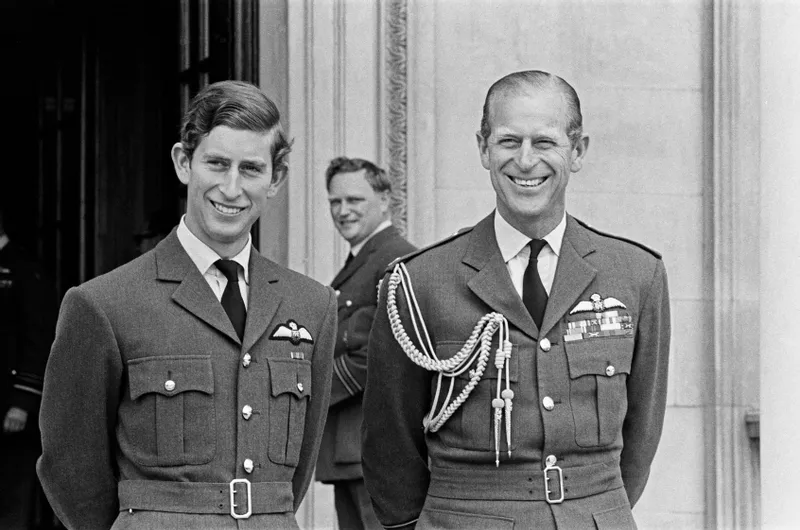 The post included two photos of Edinburgh's late Duke, both of which were taken several decades apart. The first picture was a black-and-white shot featuring a much younger Prince Charles and his father.
Prince Philip looked youthful as he sat gallantly on his Polo horse. Clad in a polo shirt with the number 3 boldly written on it, the late prince firmly held his Polo bat in his hand. Beside him was Prince Philip on a similar horse as they stared off into the distance.
The second picture, which was taken in 2011, was captured at the wedding of the Duke and Duchess of Cambridge, Prince William and Duchess Kate. Charles and Philip looked absolutely regal as they donned their military uniforms.
Several royal fans were pleasantly surprised with the heart-warming throwback pictures of Prince Charles and his recently deceased father. The comments section was filled with kind words and condolences extended to Charles and the royal family.
According to Hello!, Archie was not in the picture because it was taken in 2018 before he was born.
As one could guess from the photo of Philip and Charles playing Polo, the late Duke loved horses and loved playing sports with them. 
According to The Telegraph, Prince Philip reinvented equestrian sport by popularising both Polo and carriage driving. Many who played with the prince said that equestrian sports always brought out his informal side.
On the matter of never-seen-before royal photographs, the Queen herself recently gave fans plenty of reason to smile. Through her official social media accounts, the long-reigning monarch released a previously taken family photo.
The wonderful portrait showed the Queen and her late husband, Philip, sitting down while being surrounded by all their great-grandchildren except one. Prince Harry and Meghan Markle's son, Archie Harrison Mountbatten-Windsor, was not present in the picture.
While many went right ahead to gush over the beautiful family picture, others wondered about the hard-to-miss absence of one of their great-grandchildren. According to Hello!, Archie was not in the picture because it was taken in 2018 before he was born.
Royal fans also took the opportunity to pay their respects to the late Prince Philip, who was reportedly a friend and supporter to his son, Charles' first wife, Diana, during their rocky marriage.
Following his father's passing, Charles is set to become the new Duke of Edinburgh, following his great father's footsteps.