'Total Bellas' Star Nikki Bella Responds to Pregnancy Rumors after Fans Think They Spot a Bump
"Total Bellas" star Nikki Bella has responded to rumors about her expecting again after replying to a fan in one of her media posts. The star laid the rumors to rest.
One half of the "Total Bellas" stars, Nikki Bella, have opened up about the noticeable changes in her body eight months after she had her son, Matteo. In an Instagram post, the star had a brief interaction with one of her fans.
The concerned follower chipped in a question in the comments asking if the 37-year-old was pregnant again. The WWE star emphatically replied that she wasn't pregnant.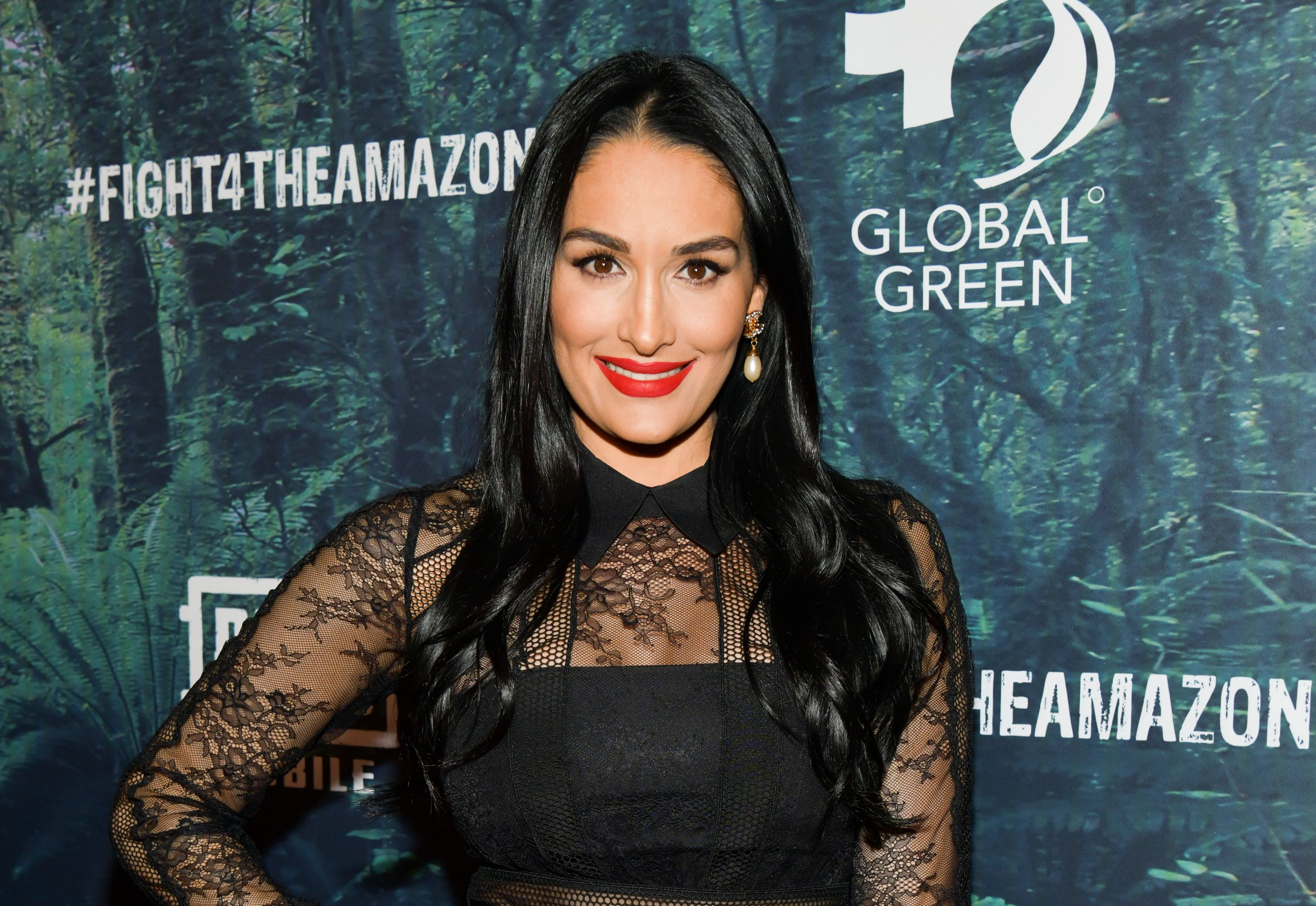 On a lighter note, she listed the change her body has been experiencing due to her travels and hormones, adding that the dress she wore in their particular post was baggy.
The TV star acknowledged that she had received some comments about pregnancy assumptions and would clarify fans' speculations on the next episode of her podcast. Since giving birth, Nikki has been an open-minded mom.
The star has gone from clamping down on the snapback culture that pressurizes new moms to sharing candid takes on the changes her body experienced and some of her challenges as a first-time mom.
During the "Total Bellas" season finale, Nikki and Artem clocked out with a sweet message and announcement for fans.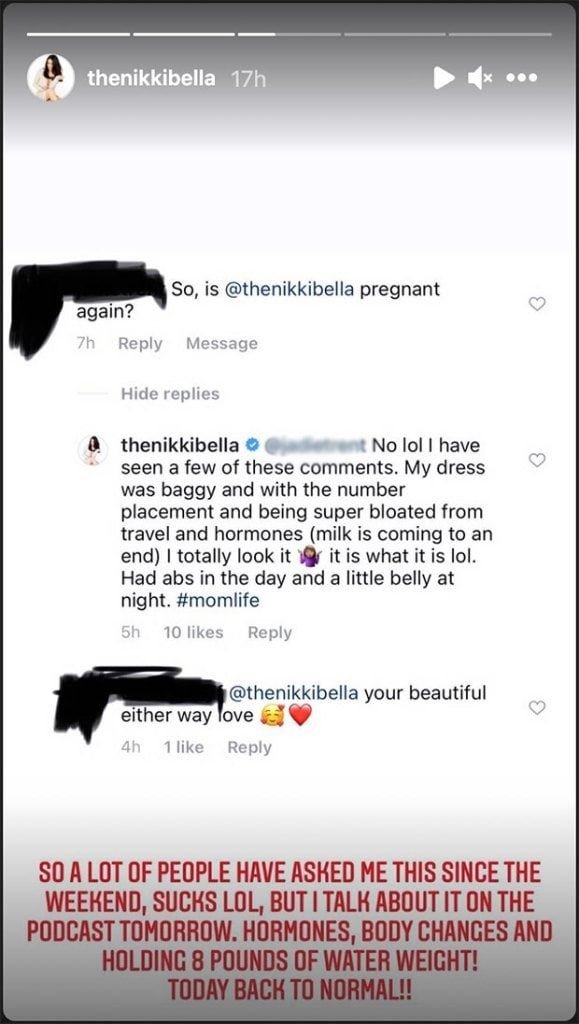 However, Nikki's confirmation that she wasn't pregnant does not hinder the thoughts of going for baby number two. For a while now, the wrestling star has been contemplating giving Matteo a younger sibling.
This comes in the wake of her plan to return to the WWE seven as a tag team member with her twin sister, Brie Bella. The media personality seems to be in a dilemma of either becoming pregnant again or not relaunching her career. 
The 37-year-old noted the importance of giving Matteo an immediate sibling because she didn't want a significant age gap between them. She added that she also felt like giving her partner, Artem Chigvintsev, a baby girl. 
During the "Total Bellas" season finale, Nikki and Artem clocked out with a sweet message and announcement for fans. They announced that their wedding was coming up during Thanksgiving weekend. 
This comes as a piece of refreshing news after tans watched Nikki struggle with being a first-time mom coupled with battling postpartum depression. Many Admitted this was an ideal way to end the season.