Prince William & Harry Will Not Walk Side-by-Side at Their Grandfather's Funeral — See Details
Prince William and Prince Harry will not walk next to each other at Prince Philip's funeral this coming Saturday, according to the Royal's website. 
The Royal family's website released details on Prince Philip's funeral, which is to take place on April 17, 2021, at St. Goerge's chapel at Windsor's Castle. 
The details include the event's program, a guest list, COVID-19 protocols the royal family will adhere to, and the order the family members will follow while walking in the procession behind Prince Philip's coffin.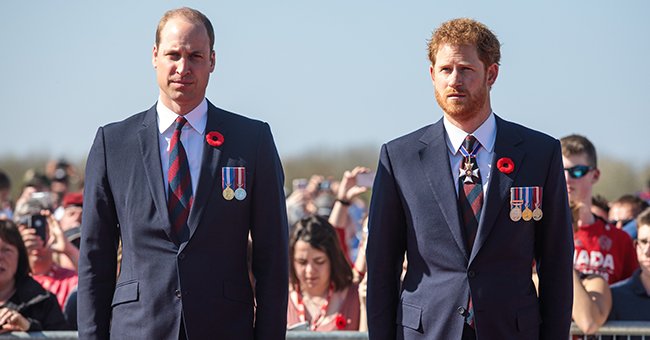 Multiple outlets previously reported that Prince William and Prince Harry would walk side-by-side behind the Duch of Edinburgh's coffin, ahead of the ceremony. However, that will not be the case come Saturday afternoon. 
Prince Harry and Prince William will walk in the same line behind the coffin, but their cousin, Mr. Peter Phillips, the son of Princess Anne Princess Royal and Mark Phillips, will walk between them. 
A spokesperson for Buckingham Palace stated that having the brothers not walk side-by-side was a practical decision rather than a way to send a signal. 
The spokesperson assured that the Palace would not be drawn into the perception of drama as it was a funeral. Her Majesty, Queen Elizabeth, approved the rearrangements, as it is aligned with her wishes. 
Harry is currently in a five-day quarantine and has not met with any of his family yet. Although the two have spoken on the phone, he will only reunite face-to-face with his brother on Saturday.
Both brothers are upset by their grandfather, Prince Philip's passing. Many senior members of the royal family hope that this will allow the brothers to repair the rift in their relationship.