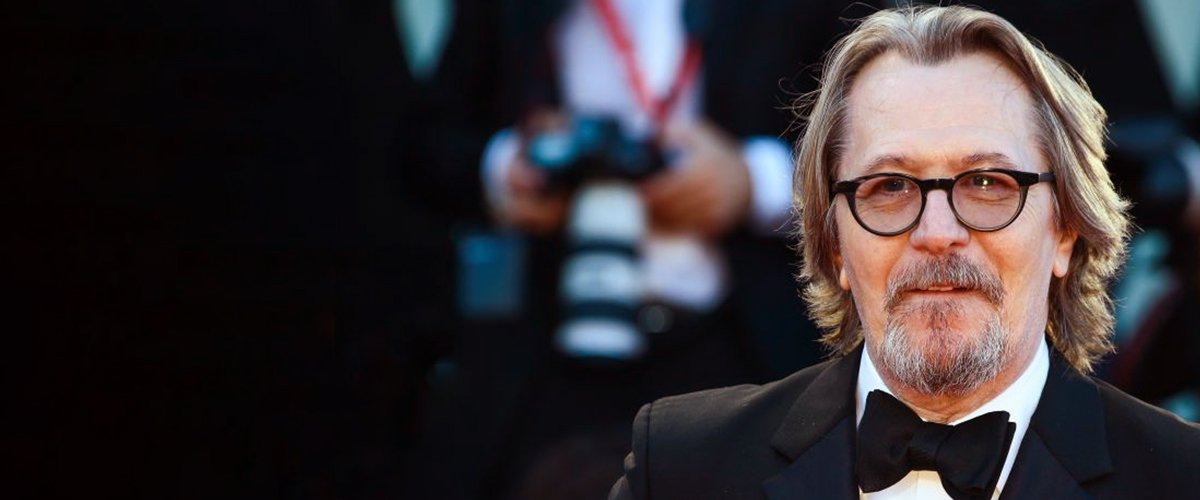 Getty Images
Lesley Manville Is Gary Oldman's 1st Wife and Successful In Her Own Right — Get to Know Her
English actress Lesley Manville, better known for "All or Nothing," was Gary Oldman's first wife in the late 80s. They parted ways only months after welcoming her only child.
Born in March 1956, Lesley Manville's foray into the entertainment industry dates back to when she was only eight years old when she started taking singing lessons (she is a soprano).
After discovering her talent for improvisation, she chose to pursue an acting career. Her TV screen debut came in the mid-70s when she landed a small part in the TV series "Village Hall."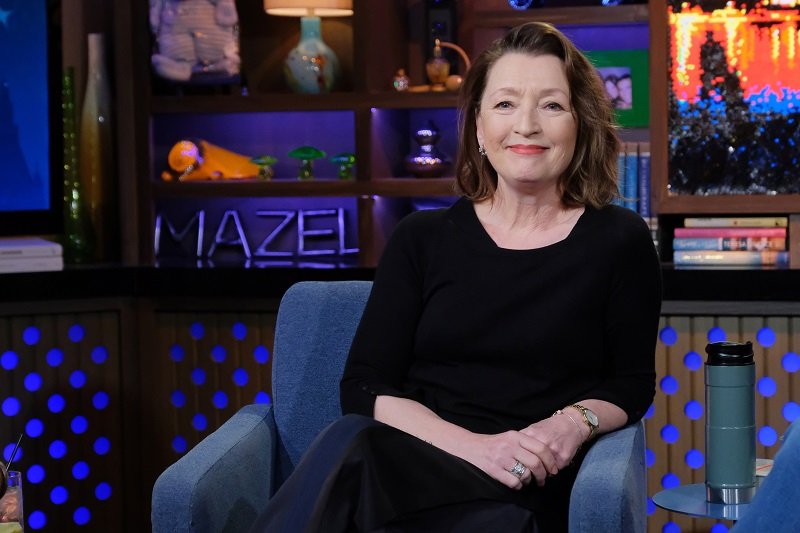 Lesley Manville on the set of "Watch What Happens Live With Andy Cohen" in February 2020 | Photo: Getty Images
Manville got her big break the following year as she was cast as Rosemary Kendall in another popular TV show, "Emmerdale Farm." She is also a respected theater actress and has won many accolades for her performances.
Between 1995 and 2005, though, she took ten years off from the stage to focus only on movies. During that time, she primarily appeared in films directed by Mike Leigh, including "Secrets & Lies," "Topsy-Turvy," and "All or Nothing."
In recent years, Manville has appeared in films like "Mum" and "Phantom Thread." She was nominated for an Oscar and a BAFTA and took home a London Critics Circle Film Award for the latter.
LESLEY MANVILLE'S FIRST HUSBAND
As per Lesley Manville's love life, she has been married only twice so far. Her first husband was English actor and filmmaker Gary Oldman, also known as James Gordon in "The Dark Knight" trilogy.
Just like many other celebrity couples, Oldman and Manville reportedly met at work. In their case, it happened at London's Royal Court theater in 1984 when they worked on Edward Bond's plays "The Pope's Wedding" and "Saved."
Two people don't necessarily need to hate each other after divorcing.
In 1987, only three years after meeting, the former couple tied the knot. They worked together in "The Firm," a made-for-TV film released in February 1989. While shooting the movie, she was pregnant with her child, Alfie Oldman.
Nobody on the set knew about it as the ex-couple didn't want director Alan Clarke to get nervous. The fact that she was in the early stages really helped in keeping the secret.
Lesley Manville and Gary Oldman's son was born in late 1988, and only three months later, they parted ways. Oldman moved to Hollywood in 1989, and the following year, after his and Manville's divorce became final, he married Uma Thurman.
About raising her son with "minimum help," Manville said that she compromised her private and social life "hugely" when Alfie was born as she used to get right home after finishing the job instead of going out for drinks.
Oldman and Manville made headlines in 2018 after being nominated for Oscars for "Darkest Hour" and "Phantom Thread," respectively. The actress said that two people don't necessarily need to hate each other after divorcing.
She was primarily glad for sharing the Oscars experience with Alfie and Oldman, actually. The three of them even got together to celebrate after the ceremony in what she called a "historic moment." She also said they're friends and like each other.
LESLEY MANVILLE'S SECOND HUSBAND
In 2000, one decade after Manville and Oldman divorced, the actress married "The Mummy Returns" actor Joe Dixon. They met on the set of the 1997 film "Holding On," but their marriage was also short-lived as they parted ways in 2004.
About it, Manville said that she had done a lot of being a single parent on "either side of my second marriage." She pointed out, however, that she was happier than ever. At the moment, it is unclear if she's dating again.
Please fill in your e-mail so we can share with you our top stories!