Sugar Ray Leonard & His Celeb Friends Post Tributes to His Wife Bernadette on Her 62nd Birthday
Sugar Ray Leonard's wife Bernadette just clocked 62, and the legendary boxer, along with several other celebrities, took to their various social media pages to send her a tribute— find out what they think about her.
Sugar Ray Leonard has a wife named Bernadette, a woman he has been with for nearly three decades. She just clocked 62 and has so far received heartwarming birthday tributes from her hubby and some of their celeb friends.
"Happy birthday to my beautiful wife @bernleonard18. It's entirely in the eyes that look, love, and respect," Sugar sweetly captioned a close-up shot of him and Bernadette he shared with his fans on Instagram.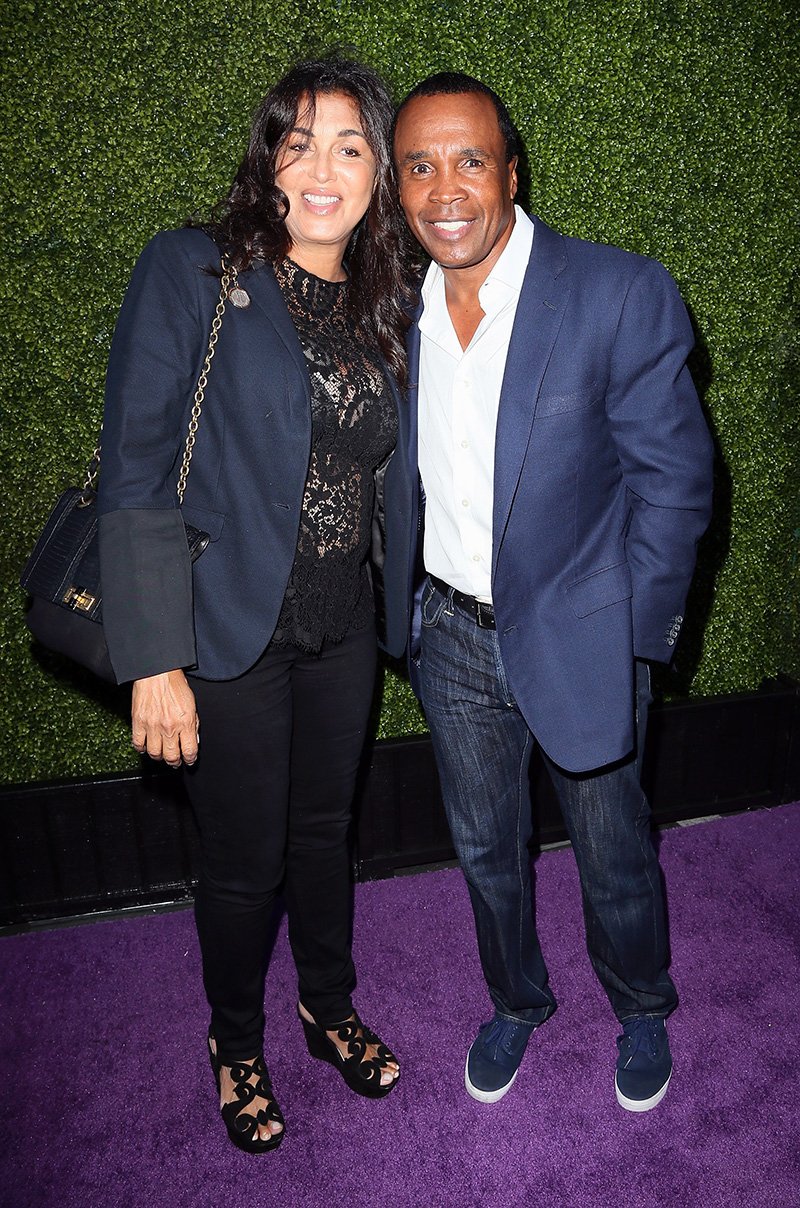 Beyonce's mother, Tina Lawson, also celebrated her friend via her Instagram page, where she shared a picture that featured Sugar, herself, and Bernadette. 
In her caption, she revealed that she met the beautiful 62-year-old woman five years ago before adding, "she has the purest heart," in their "sister circle," and "is as funny as can be!" 
Lawson concluded the tribute by wishing her friend a "Happy Birthday." The sentiment was echoed by Cookie Johnson and Simone Smith, both of whom shared pictures that saw them posing with the celebrant.
They launched into an ugly divorce battle that saw Juanita get a small portion of Sugar's then $50 million net worth.
They wished her a wonderful day, and Smith went further to declare love for her friend, who she referred to as a "sister from another mister." 
Sugar and Bernadette tied the knot in a lavish ceremony held on the grounds of their large California estate. The year was 1993, and the event was attended by 250 guests, including their friends and family.
Prior to meeting Bernadette, Sugar had been married once before to a woman named Juanita Wilkinson. She was his high school sweetheart and had gotten pregnant with his child at age 16.
She had his child, and he proposed to her six years later. They had another child together before they separated, after which they launched into an ugly divorce battle that saw Juanita get a small portion of Sugar's then $50 million net worth. 
His net worth has doubled since then. He is considered one of the best fighters of all time, and after the end of his twenty-year career, he remained in the public eye, acting in different capacities and finding great ways to give back to society.