Watch Goldie Hawn's 2-Year-Old Granddaughter Rani Charmingly Sing Happy Birthday to Mom Kate Hudson
Kate Hudson enjoyed a special moment on her birthday on Monday after seeing an emotional clip of her little girl Rani singing a melodious happy birthday to her.
Being charming appears to run in Goldie Hawn's genes, and her two-year-old granddaughter Rani seems to have inherited the special gene that makes her a darling to everyone.
Hawn's daughter Kate Hudson turned 42 on Monday, and her family made sure to flood her day with love, but it was her little girl Rani that brightened the day most.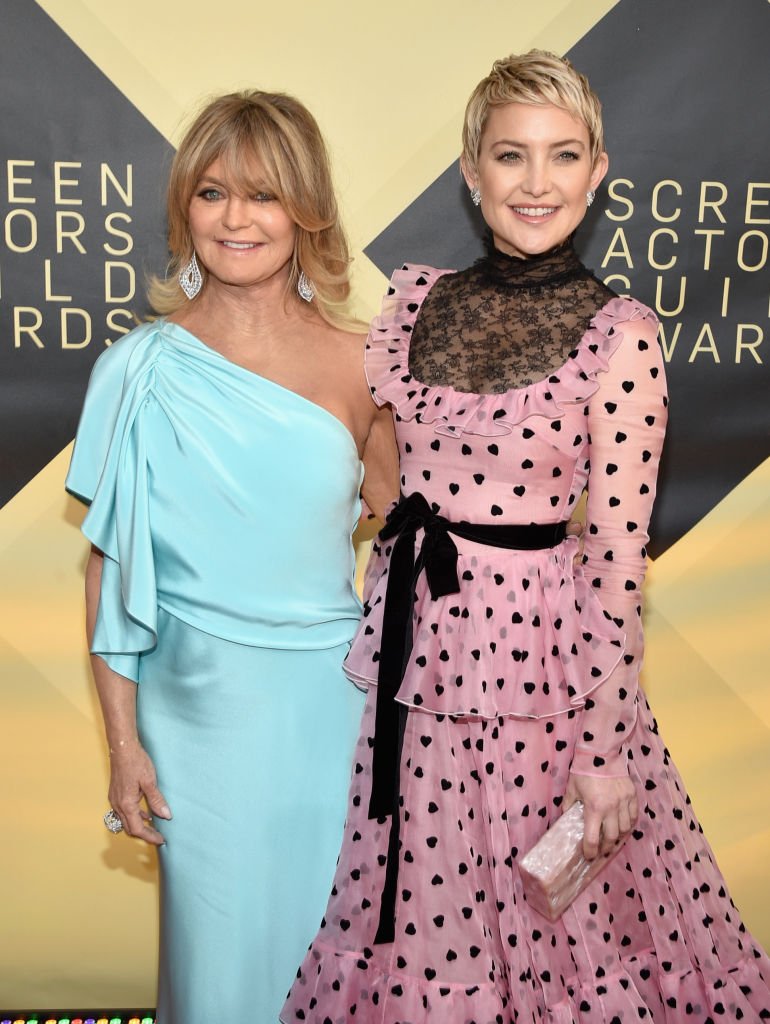 The "Almost Famous" actress shared an adorable clip she was sent on her Instagram, which showed her gorgeous Rani charmingly singing a happy birthday to her and blowing imaginary candles.
The moment was more than special for the actress, and she made sure to share it with her fans. Hudson's boyfriend, Danny Fujikawa, was present in the lovely clip and cheered the two-year-old as she sang happily to her mom. The excited mom captioned the post:
"A super early set call means I miss the morning birthday snuggle[...]A text from my big guy[...]a song from my girl[...]Thank you all for the love today[...]"
Shortly after she shared the lovely clip, her fans and followers quickly filled up the comment section. The post gained more than a million views few hours after it was shared.
One fan commented that it was lovely to watch a two-year-old passionately show love to her mom, while another fan noted that the clip was every mother's dream.
The 42-year-old attributes her parenting skills to her mom, Goldie Hawn, who she said taught her never to let her light dim.
A third gushed over the raving beauty Rani was growing up to be, noting that she inherited her mother's good looks. 
Hudson has been showing off her little girl to her world and recently shared a series of pictures that showed Rani modeling an adorable pink sweater she made.
Several fans praised the actress for her knitting skills which captured the attention of Hilary Swank, who asked Hudson for a knitting hangout, to which the actress gracefully obliged.
Hudson is raising her kids in the best way she possibly can. The 42-year-old attributes her parenting skills to her mom Goldie Hawn who she said taught her never to let her light dim.
Hawn, known by her grandkids as "GoGo," cherishes every moment she gets to spend with them. The iconic granny was recently seen on a walk with her two-year-old grandkid Rani and the moment was adorable.
Hawn, Hudson, and Rani made history by becoming the first-time three generations to grace the cover of People Magazine. The cover talked about different topics, including their strong bond as a family.