Katie Holmes and Tom Cruise's Daughter Suri Is Already 15 — See Never-before-Seen Throwback Photos
Nothing makes fans realize how old they are than when celebrities' kids grow up right in front of their eyes! Check out actress Katie Holmes' tribute to her daughter, Suri, who recently turned 15, and see her fans' reactions.
Tom Cruise and Katie Holmes' daughter, Suri, has turned 15! Holmes recently stunned fans with the sweetest never-seen-before throwback photos in celebration of her little girl's new age. She wrote:
"Happy 15th Birthday Sweetheart! I love you!!!!!!!! ❤️?? I can't believe you are already 15!"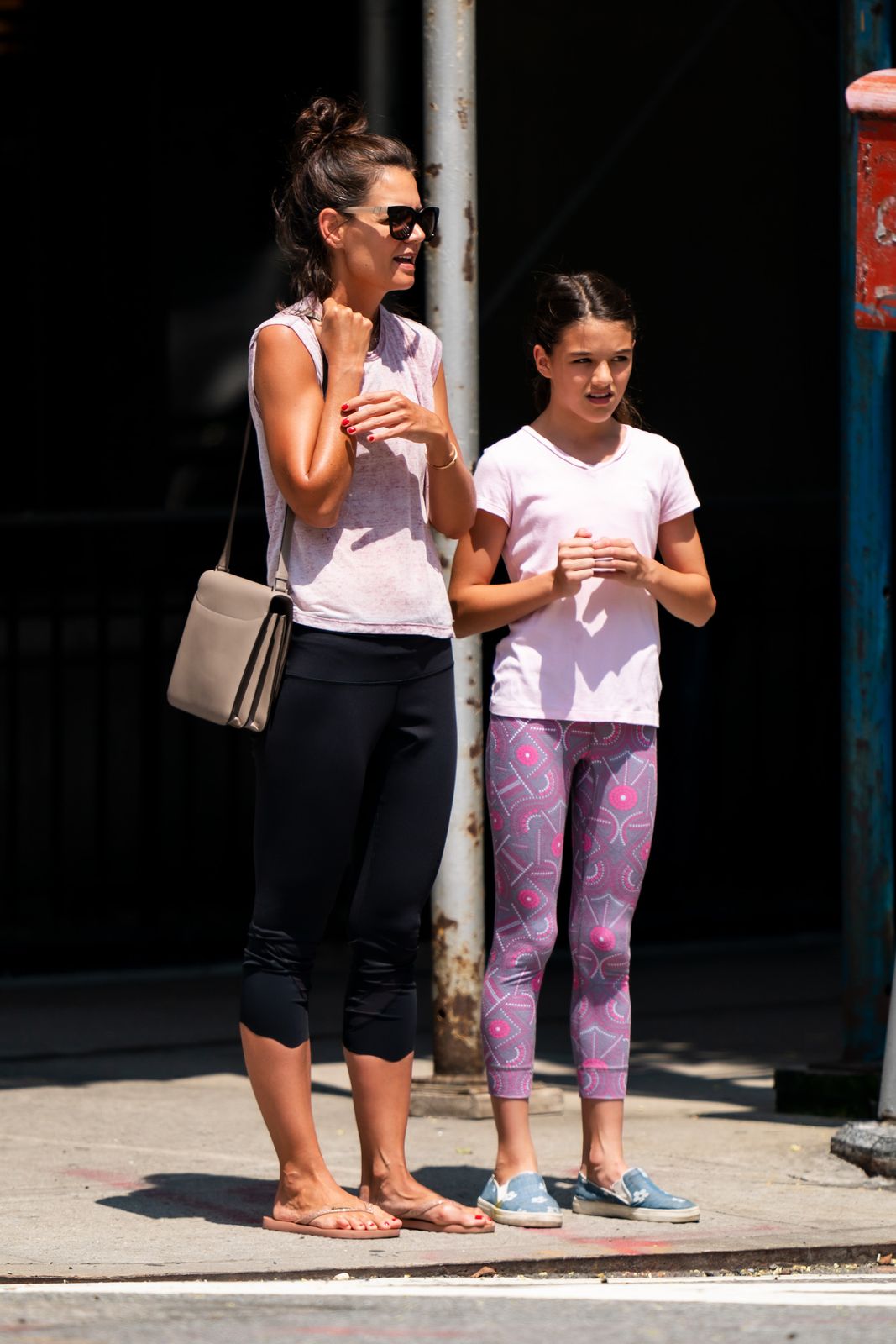 In the first of the incredible trio of rare black-and-white images, fans could see a much younger and adorable Suri sitting in a kitchen with two little boys. A happy birthday poster behind the kids indicated that they were at a birthday party.
The next of the black and white throwback pictures was an even sweeter snap featuring Holmes and Suri in bed together. The loving mom held her daughter in a warm tight embrace with a peaceful smile on her face.
The third snap also featured the mother and daughter duo hugging happily but showed Suri's younger self, giving the most adorable cheeky smile. The pair wore matching checkered pajamas.
Holmes' fans and followers were more than surprised to see that Suri is now growing up so fast. The comments were filled with people hilariously marveling at how time has flown by so quickly as they celebrated the birthday girl's special day.
The actress was recently spotted with her boyfriend, Emilio Vitolo Jr., 33, in N.Y.C. 
Avid Katie Holmes fans know just how private she gets when it comes to her daughter. Except for Suri's birthdays and other rare occasions, fans seldom get a glimpse of the adorable girl.
Early in March, the actress stunned fans with a breathtaking photo — not of Suri, but of her younger self looking just like Suri! Captioning the throwback picture from years ago, Suri's mom wrote:
"This is a backstage picture from the performance of #thewiz at SJJ highschool in Toledo Ohio. I was so very excited to be a part of it!"
Holmes added that she was thinking about the kids who were preparing to perform on the same stage in high school that she performed on years ago. The actress wished them the best.
While the message was sweet and thoughtful, fans were more taken by the unbelievable resemblance Holmes' younger self shared with Suri.
They flooded the comments marveling at how beautiful she looked and how excellently she has aged. Holmes shares her daughter, Suri, with actor Tom Cruise. The pair were married for almost six years until they parted ways in 2012. 
The actress was recently spotted with her boyfriend, Emilio Vitolo Jr., 33, in N.Y.C. While Suri is her mom's only child, her dad, Cruise, shares two kids, Connor, 26, and Isabella, 28, with his ex-wife, actress Nicole Kidman.
Suri's half-brother, Connor, recently revealed that he is pursuing his passion for food and grilling. Cruise must be highly proud of his three children and Holmes of her little girl too!