Tom Selleck Opens Up about Close Bond with His 'Blue Bloods' Co-stars
Tom Selleck recently stated that he has a strong relationship with his "Blue Bloods" co-stars. The actor plays Police Commissioner Frank Reagan since the show started in 2010.
"Blue Bloods," a long-running New York City cop drama, centers on the Reagans, a clan of Irish law enforcement officers. CBS renewed the television series for the 12th season in April 2021.
"The Drew Barrymore Show" has recently featured Selleck as a guest, during which the actor opened up about how he feels about his relationship with the cast members of the show.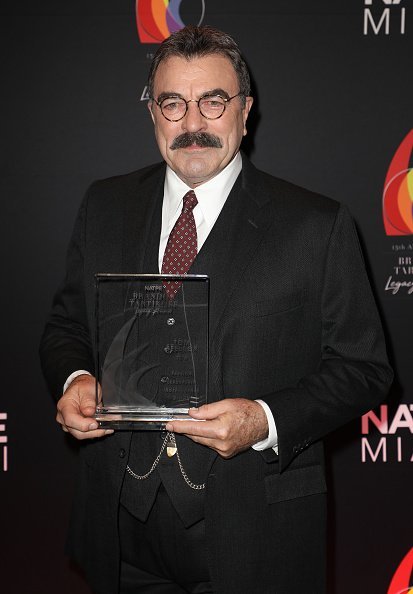 When asked more about their closeness, the 76-year-old star told Drew Barrymore, "On our show, once [a week] we have a family dinner and look, I love these people. They're all close friends."
Selleck said that they have an elaborate and regular family reunion on the show, but that they also have a private reunion, and one sometimes interferes with the other. The actor thought it's great.
Selleck also revealed during the interview that he once lost his job at "Charlie's Angels." He remembered how he appeared in one episode in the TV series that ran from 1976 - 1981.
All of the characters come together at the dinner table for their family dinner.
Selleck appeared as a love interest of Jaclyn Smith's Kelly Garrett, but he didn't go beyond that one appearance. He claimed that his boss on "Blue Bloods," Leonard Goldberg, fired him from the series.
Meanwhile, during a recent fan Q&A, Selleck shared which of the TV series' episode is his favorite so far. He remarked that being able to shoot at the memorial was special for him.
Selleck added, "We were the first film company to ever do that. It was a very important show, very emotional for Frank. I'm very proud of that, but I'm proud of all that we do."
Besides Selleck, other prominent cast members include Donnie Wahlberg, Bridget Moynahan, Will Estes, and Len Cariou, all for each season, along with Amy Carlson and Sami Gayle.
Fans of "Blue Bloods" praise it for myriad reasons. But if anyone said that family dinners were their most minor favorite aspect of the show, which takes place on location in New York City, they'd be lying.
All of the characters come together at the dinner table for their family dinner. Around the table, they discuss their work and exchange information regarding their operations.