See How Cute Gabrielle Union's Daughter Looks Showing Her New Hairstyle with Heart-Shaped Braids
In a progressive family such as Gabrielle Union's, her daughter Kaavia is bound to grow up proud of her Black hair, with her parents taking every opportunity to style it in new original ways.  
Cute snaps were shared online of Gabrielle Union's "Shady Baby." In the photos on her own Instagram account, her daughter Kaavia shows off her hairstyle, complete with heart-shaped braids. 
The five photos of Kaavia are in one Instagram post, all focused on her new look. In the first few pictures, the toddler is staring at the lens in a serious fashion but eventually begins to smile for the camera.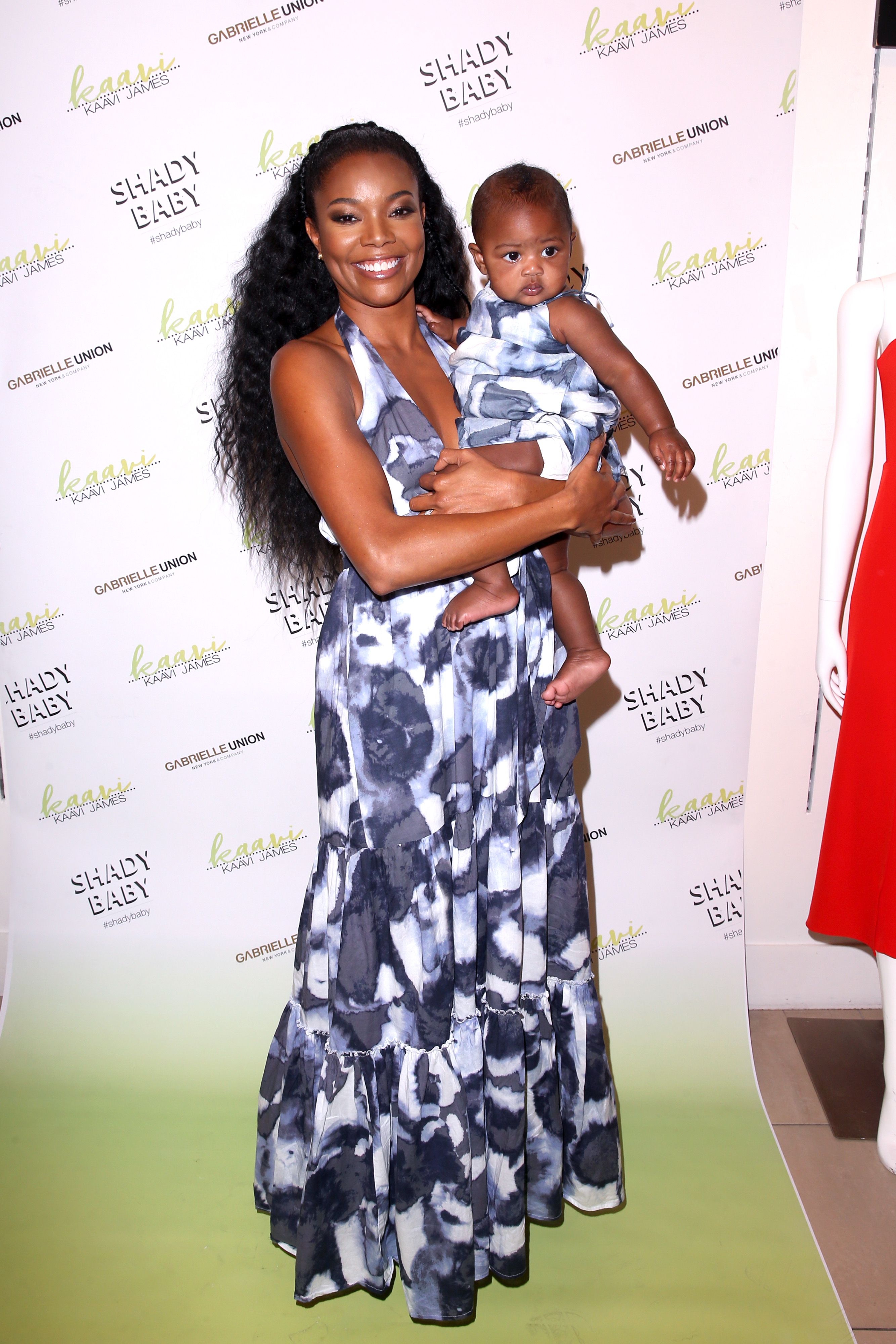 HEART-SHAPED HAIR
In the first shot, Kaavia was staring straight ahead as she sported an almost grumpy look on her face, with two cross-over braids hanging down complete with transparent beads. The caption read: 
"New Style Alert! Yes, I Will Act Brand Spankin New🖤."
The second picture was a close-up of her braids; the hairdresser styled the front part into a heart shape. The little one also had two braided pigtail buns at the back of her head.
LOVELY TRESSES 
The last few snapshots implied that the young one, who is quite a star on social media, was quite pleased with her new hairdo. She had a big smile on her face while gleefully pulling her knees up in excitement. 
As well as being pro-Black pride, she and her husband Dwyane Wade are also pro LGBTQ+.
The last photo of the post showed that Kaavia had her hair done by ONE by Wanka, a company dedicated to "all textures of hair." Union also went on a natural hair journey with the company's assistance. 
NATURAL HAIR JOURNEY 
The mom and actress would, after all, take her baby to an inclusive salon, as she is all about teaching her kids about Black pride. Speaking about this and how it relates to natural hair, Union expressed: 
"Live your best life and live your best Black life. And let your curls do what they do."
Continuing, she conveyed her frustration at some people's reactions to Kaavia's hair not being done up. She expressed her disdain, stating that her daughter is just a baby. 
A PROGRESSIVE FAMILY
As well as being pro-Black pride, she and her husband Dwyane Wade are also pro LGBTQ+. Speaking about her transgender step-daughter Zaya, she shared that she educated herself on the issues to help her. 
She expressed that as a parent, you always want your kids to feel free to be their authentic selves. The actress also uses her public platform to raise awareness surrounding these matters. 
Union and her husband originally met back in 2007, but the actress was hesitant to date him at first. She took issue that he was going through a divorce and quite a bit younger than her. 
However, she decided to date him anyway. She eventually said yes to his proposal in 2013, and they have now been married for six years in total.