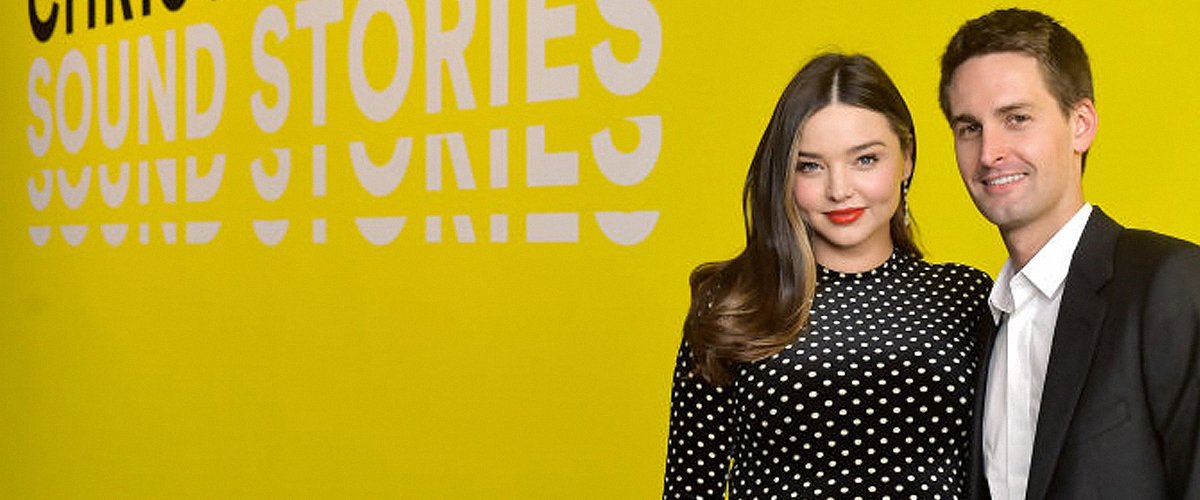 Getty Images
Evan Spiegel Is Miranda Kerr's Husband Whose Net Worth Is $11.3 Billion — Facts about Him
In 2011, billionaire Evan Spiegel co-launched the app Snapchat (previously Picaboo). Today, he is worth well over $11 billion and has a beautiful family with Australian supermodel Miranda Kerr. Take a look at his journey to fame and success.
Today, millions of people worldwide can easily whip out their phones from their pockets and open one particularly famous app — Snapchat.
With its distinctive yellow ghost symbol, this app has given many the gift to recreate and create images and share with whoever they wish.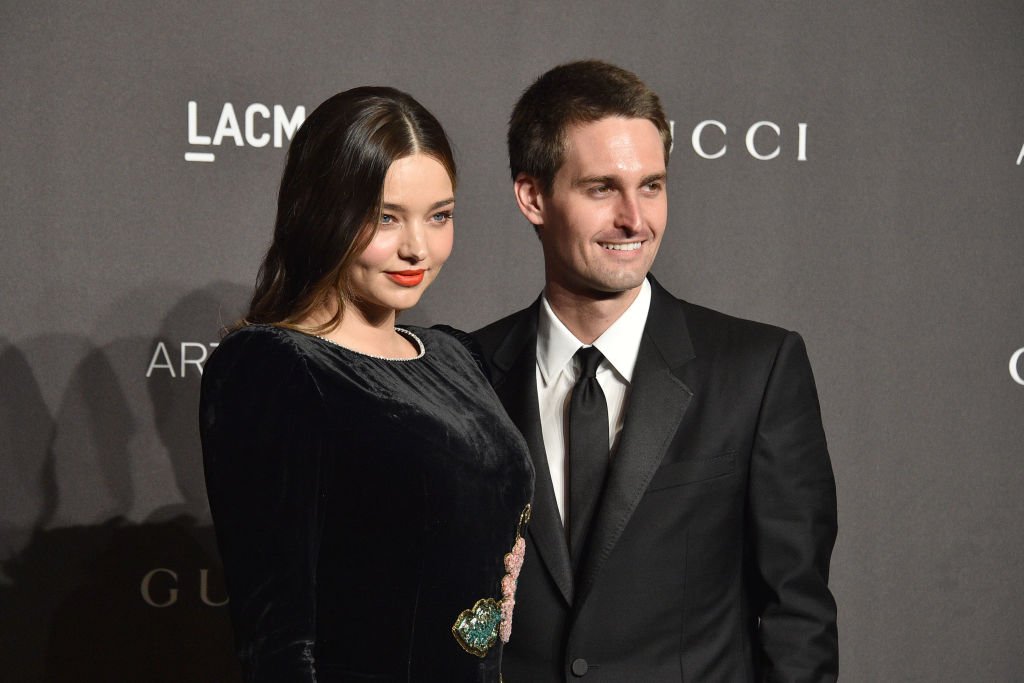 Miranda Kerr and Evan Spiegel attend LACMA Art + Film Gala 2018 at Los Angeles County Museum of Art on November 3, 2018 | Photo: Getty Images
From filters that instantly give a person the most comical dog ears to filters that give one's bare face a perfectly glammed-up make-up look in seconds, Snapchat's value in the social media space is undisputed.
Who is the brain behind this genius invention? That is none other than billionaire Evan Spiegel. Here are some facts about him.
EVAN SPIEGEL: THE EARLY DAYS
Born on June 4, 1990, in Los Angeles, California, Evan Spiegel, the co-founder and CEO of Snapchat's parent company, Snap Inc., grew up in the Pacific Palisades as the older son of two Ivy League-educated parents.
The Snapchat CEO and the supermodel revealed that they were expecting their first child in November 2017.
Born into a great and supportive family, Spiegel's life came with more than enough opportunities and potential. He spent his early years at a high-class school called Crossroads School for Arts and Sciences in Santa Monica.
While he was still in high school, Spiegel took design classes at the Otis College Of Art And Design and classes at Pasadena's Art Centre College Of Design. After high school, young Spiegel finally started his adult life at Stanford. This is where his journey to greatness began.
UNFILTERED RISE TO SUCCESS
Spiegel met a friend and future Snapchat CTO Bobby Murphy when he joined the Kappa Sigma fraternity at Stanford. Together, they worked on several projects, and at some point, they even worked on a college admissions website which they eventually abandoned.
The duo later joined hands with a fellow Kappa Sigma, Reggie Brown, after Brown casually wished there was a way people could send disappearing photos while thinking out loud. Spiegel did not take this remark lightly and quickly seized on the opportunity.
In April 2011, Spiegel's brilliant idea started to take shape. He proposed an app with fleeting or "disappearing" messaging for a product design project. This idea was not taken seriously and even mocked by many of his classmates.
In the summer of 2011, he, Murphy, and Brown set out to bring the idea to fruition. They camped out in Spiegel's Pacific Palisades home and worried tirelessly with designated roles — Murphy served as CTO and developer, Brown served as chief marketing officer, and Spiegel served as the CEO and designer.
In July that year, their app, Picaboo (later reinvented as Snapchat), was born. Users could use Picaboo to send photos that quickly vanished into nothingness, erasing traces of illicit activities that they would rather not keep.
Only weeks after, the trio fell under tension, and Brown ended up being ousted. The app was subsequently renamed Snapchat and began its long journey to success and reign in the world of social media messaging.
Between January 2012 and April 2021, Snapchat recorded a whopping 80,000-follower increase. Only a few weeks to his graduation, Spiegel dropped out of Stanford to fully focus on him and Murphy's fast-growing company.
For the many years to come, the company faced its ups and downs like others do, ranging from inadequate earnings to rival companies copying their features.
Still, his life was pretty great despite the obstacles. In 2017, the Los Angeles-based businessman raised over $3 billion from investors in a public offering at a valuation of several times that amount. At the age of 25, he became a billionaire, and today Evan Spiegel's net worth is said to be $11.3 billion.
ROMANCE WITH MIRANDA KERR
As though Spiegel's life could not get any more fantastic, he started dating Australian and Victoria's Secret model Miranda Kerr in 2015. The relationship was the tech-fashion romance that many quickly fell in love with.
In July 2016, Evan Spiegel and Miranda Kerr revealed they got engaged. Come April 2017, Spiegel broke the internet again, but this time it was not a sensational messaging app.
Social media was buzzing with fascination at Evan Spiegel's house, a breathtaking 7,164-square foot, $12 million house previously owned by Harrison Ford. Spiegel and Kerr also own a stunning Malibu cottage that they love to gush about.
A month after, the buzz did not stop as he and Kerr took the next big step. The fashion world was delighted to welcome Spiegel as the fabulous Miranda Kerr's husband, while the tech world welcomed the model as Evan Spiegel's wife. The cross-industry match could not have been any more perfect.
Spiegel has come a long way from the days of working tirelessly in his parents' home with his partners. Today, not only is he a billionaire, but he is a proud husband and dad to him and Kerr's children.
The Snapchat CEO and the supermodel revealed that they were expecting their first child in November 2017. They welcomed their son, Hart, in May 2018. Their second child, Myles, came in October 2019.
Kerr, who was previously married to actor Orlando Bloom, shares her first child, Flynn, with him. In 2020, Spiegel praised her and Bloom for their beautiful co-parenting dynamic. Spiegel and Kerr also have a beautiful relationship worth admiring, and together, they make a wonderful couple.
Please fill in your e-mail so we can share with you our top stories!