Mark Wahlberg Pays Tribute to His Late Mom with a TBT Photo of Her Surrounded by Her Grandkids
Mark Wahlberg paid tribute to his late mother, Alma Wahlberg, with a heartwarming throwback photo. The matriarch was seen surrounded by her beloved grandchildren in the lovely image.
Mark Wahlberg continues to grieve the loss of his mother Alma Wahlberg and honor the legacy she left behind. On Monday, the actor took to Instagram to pay another loving tribute to the late matriarch.
The "Daddy's Home" star uploaded a throwback family photo with late Alma. The doting grandmother was surrounded by Mark's four kids ― Ella, 17, Michael, 15, Brendan, 12, and Grace, 11.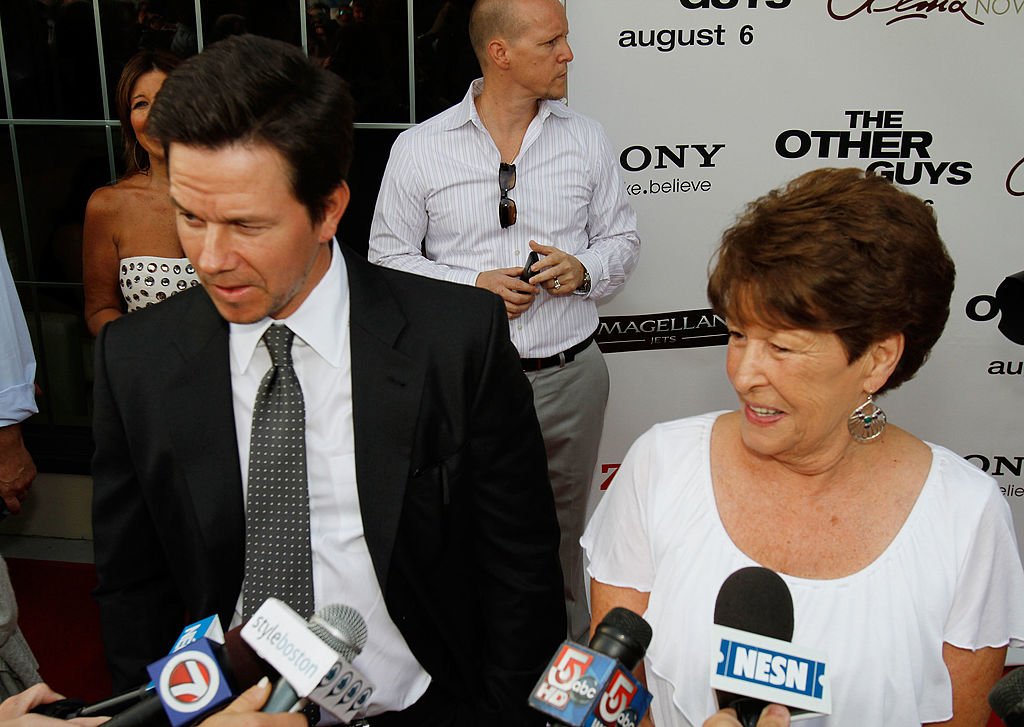 A smiling Alma sat next to Mark, grabbing his leg fondly with one hand while holding on to Grace with the other. Mark's wife Rhea Durham stood behind the clan, leaning on the couch. 
Mark wrote in the accompanying caption, "Miss, you grandma." Colleagues and fans sent their condolences to the award-winning actor in the comments section while noting that he had a beautiful family. 
On Sunday, April 18, Mark and his brother Donnie Wahlberg shared the news of their mother's passing. Alma, who was a regular on the family's reality show, "Wahlburgers," died at 78 years old.
Donnie informed fans that Alma was responsible for all the good parts in him.
Although they gave no further detail about the cause of her death, the brothers, especially Donnie, had previously opened up about her health battle with dementia, detailing her struggle to remember things. 
The siblings took to social media to pay tribute to their mother. While Mark wrote, "My angel. Rest in peace," Donnie opted for a long and emotional tribute accompanied by a two-minute clip.
The "Blue Bloods" actor praised his late mother for her selfless nature and admitted he felt blessed to have been raised by someone like her. He noted that her joy for life and love for humble beginnings made him who he is.
Donnie informed fans that Alma was responsible for all the good parts in him before describing her as "the most loving human being." He recalled never seeing her being disrespectful and building herself up from nothing.
The 51-year-old concluded, remembering fond memories of his childhood and his mother's favorite song, "New Yorker" by Odyssey. He noted that it was time for her to rest peacefully after a full life.
Before late Alma's demise, Mark made headlines in September when he shared updates about homeschooling amid the pandemic. He uploaded a photo of Brendan in front of a laptop with their pet Pomeranian beside him.