Dee Dee Davis of 'The Bernie Mac Show' Flaunts Her Baby Bump At 36 Weeks in a White Ensemble
Dee Dee Davis' delivery day is near! The actress, who is already a mom to a three-year-old son, recently shared photos of herself at 36 weeks of pregnancy, and she sure looks ready to meet the newest addition. 
"The Bernie Mac Show" star Dee Dee Davis, who is currently pregnant with her second child, has made sure to keep fans updated, and her latest social media post is no different.
Davis shared photos of herself donning white pants and a matching sweater showing off her burgeoning baby bump. She rocked a long black wig let loose over one of her shoulders.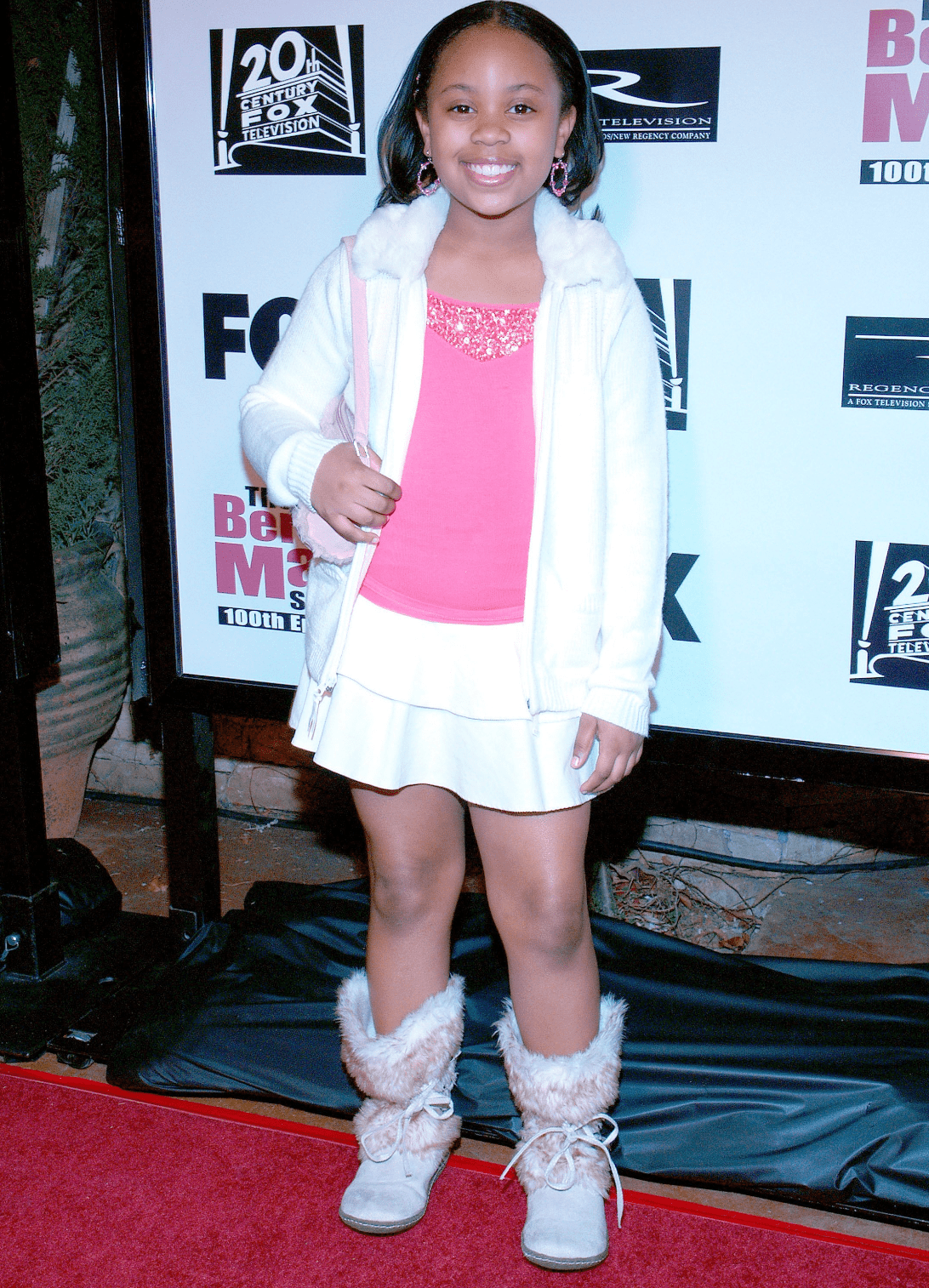 Davis also wore a pair of glasses and stayed safe with a black protective face mask. The actress held up her phone with her neatly manicured hand as she posed for the gorgeous mirror selfies.
The images that appeared to have been shot in a bathroom were accompanied by a caption revealing that the actress is 36 weeks pregnant, meaning she is due to deliver her baby anytime soon.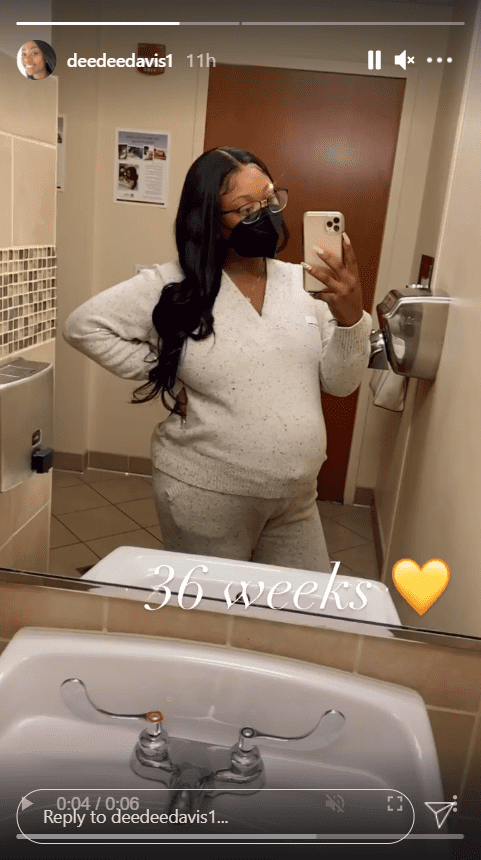 Davis shared news of her pregnancy in February when she posted an adorable family photo featuring her boyfriend, Smokey Lee Jackson, and their son, Logan Anthony Lee Jackson.
In the picture, Davis excitedly held up a pregnancy test showing the positive sign. Jackson and Logan, on the other hand, held up a picture of an ultrasound.
The series had bagged multiple awards.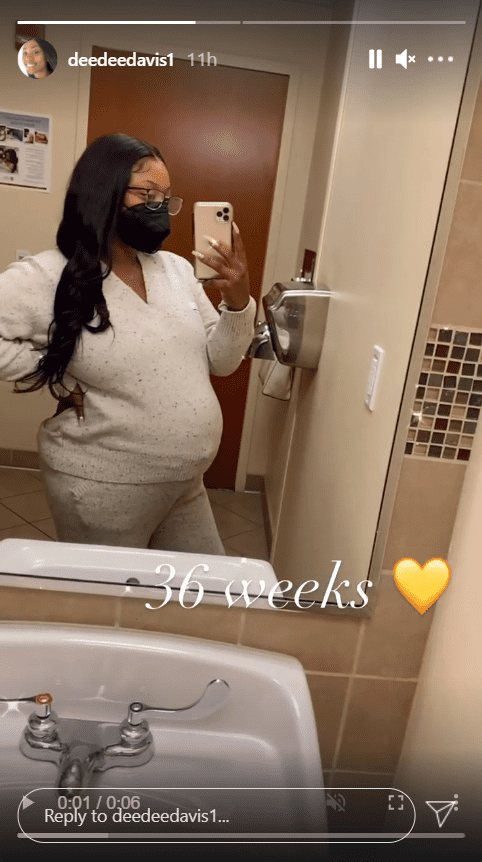 The adorable family-of-three were all smiles as they posed for the lovely photo, accompanied by a caption revealing they were excited about the newest addition.
Davis and Jackson became first-time parents in 2017 when they welcomed their son. The couple reportedly started dating in 2014 after first meeting at a fair.
Since becoming a mother, Davis has shared several cute photos of her son. No doubt, fans can expect more heartwarming images once she and Jackson welcome their second child.
Born in April 1996, Davis is best known for appearing as Bryana, aka Baby Girl Thomkins, in the hit FOX sitcom, "The Bernie Mac Show," which aired for five seasons between 2001 and 2006.
The series followed the life of comedian Bernie Mac as he stepped up to take care of his sister's three children, Vanessa, Jordan, and Bryana, who was the youngest of the brood.
Soon after its premiere, "The Bernie Mac Show" became a favorite among television lovers. At the end of its run, the series had bagged multiple awards, including a Peabody and an Emmy.
"The Bernie Mac Show" might have ended over a decade ago, but fans clearly remember their favorite characters, including little Bryana, who is now a soon-to-be mother of two. How time flies!