Kourtney Kardashian Celebrates 42nd B-Day Bash with Her Man Travis Barker & Friends — See Photos
Kourtney Kardashian turned 42 on April 18 and showed her fans how she and her new boyfriend, Travis Barker, spent the day. Take a look at some photos and see Barker's incredible gift to her.
On April 18, Kourtney Kardashian celebrated her 42nd birthday most sweetly. She and her new boyfriend, Blink-182 drummer Travis Barker, spent the day fawning over each other in Laguna Beach, and the reality star shared glimpses on her Instagram. She wrote:
"Little birthday vibes."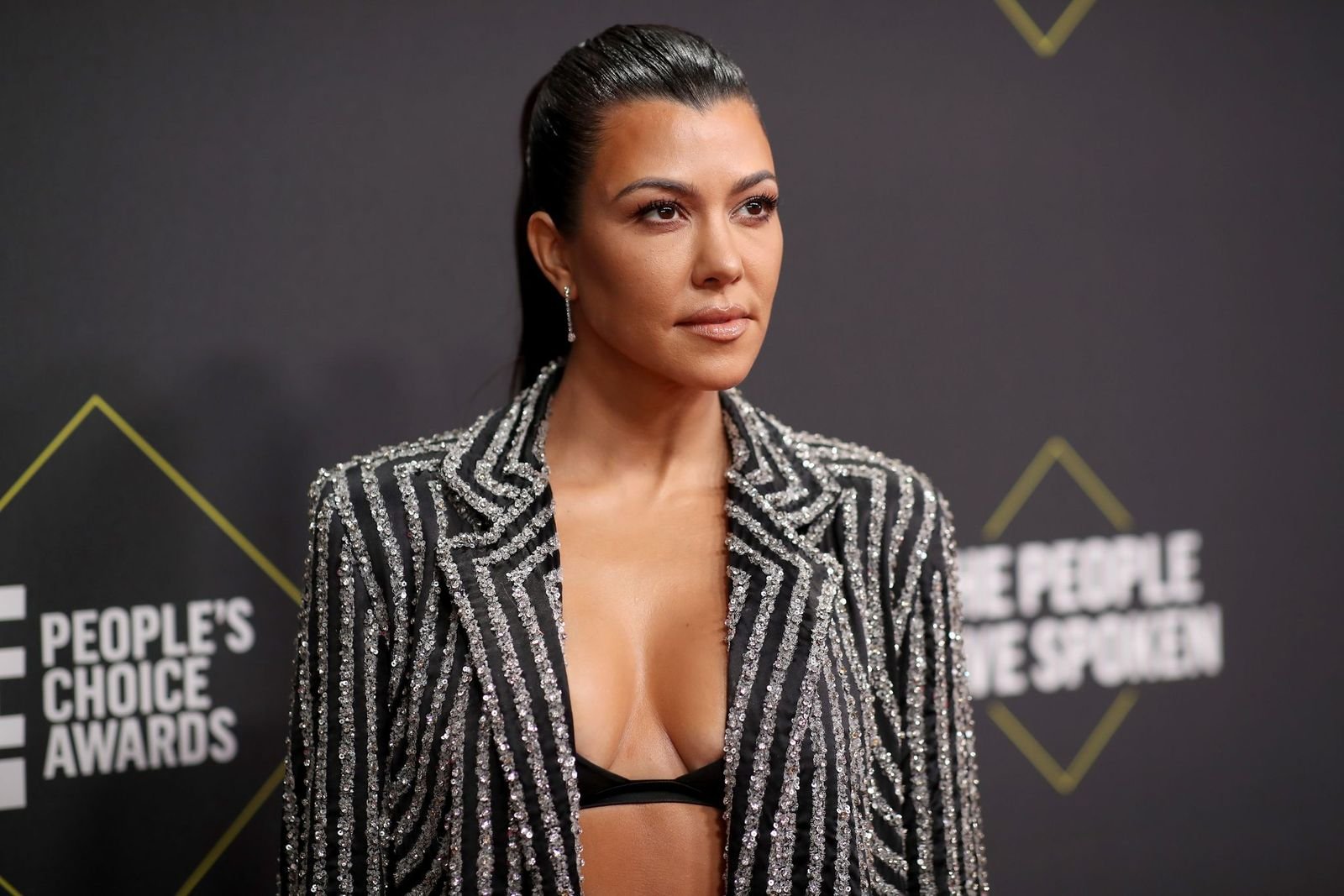 Kardashian gave her fans and followers a peek at her birthday celebrations with a gallery of photos. The first was a heart-melting snap of her and Barker walking off hand in hand.
The birthday girl was dressed in an adorably simple all-black outfit of shorts and a sports bra. On her long dark locks sat a Mickey Mouse headband. The other photos showed a screengrab of her mom, Kris Jenner's birthday message to her, and shots of her posing with friends.
The last photo in the delightful slideshow featured a serving of her dessert with a sweet happy birthday message written with chocolate. The post had Kardashian's fans gushing over her as they joined her in celebrating her new age.
Disick and Kardashian's kids have a great relationship with Barker.
As Kardashian and her beau spent the day at the beach, the love birds were spotted together soaking up the sun. The 42-year-old showed off her curvy physique in a simple black two-piece swimsuit while a shirtless Barker lay beside her.
Besides uninterrupted quality time as one of Barker's gifts to his girlfriend, his other gift to her was even more touching. Also in her birthday post was a video of her admiring Barker's romantic gift to her — an extravagant arrangement of nearly 200 white tulips displayed on the floor in her home.
The enormous flower monument sat underneath an even more whimsical installation of gorgeous hanging gardenias. In a now-deleted story update, the reality star revealed that both flowers are her favorites.
While Kardashian and Barker continue to bask in their newfound love, there is someone who is having some trouble adjusting to it — Scott Disick.
Disick and Kardashian were famously together for several years and remained closely acquainted in the years after as they share kids. A source close to the former couple revealed that he has been struggling with seeing her with Barker.
The source also added that Disick and Kardashian's kids have a great relationship with Barker, making him feel even more jealous.